Feature Image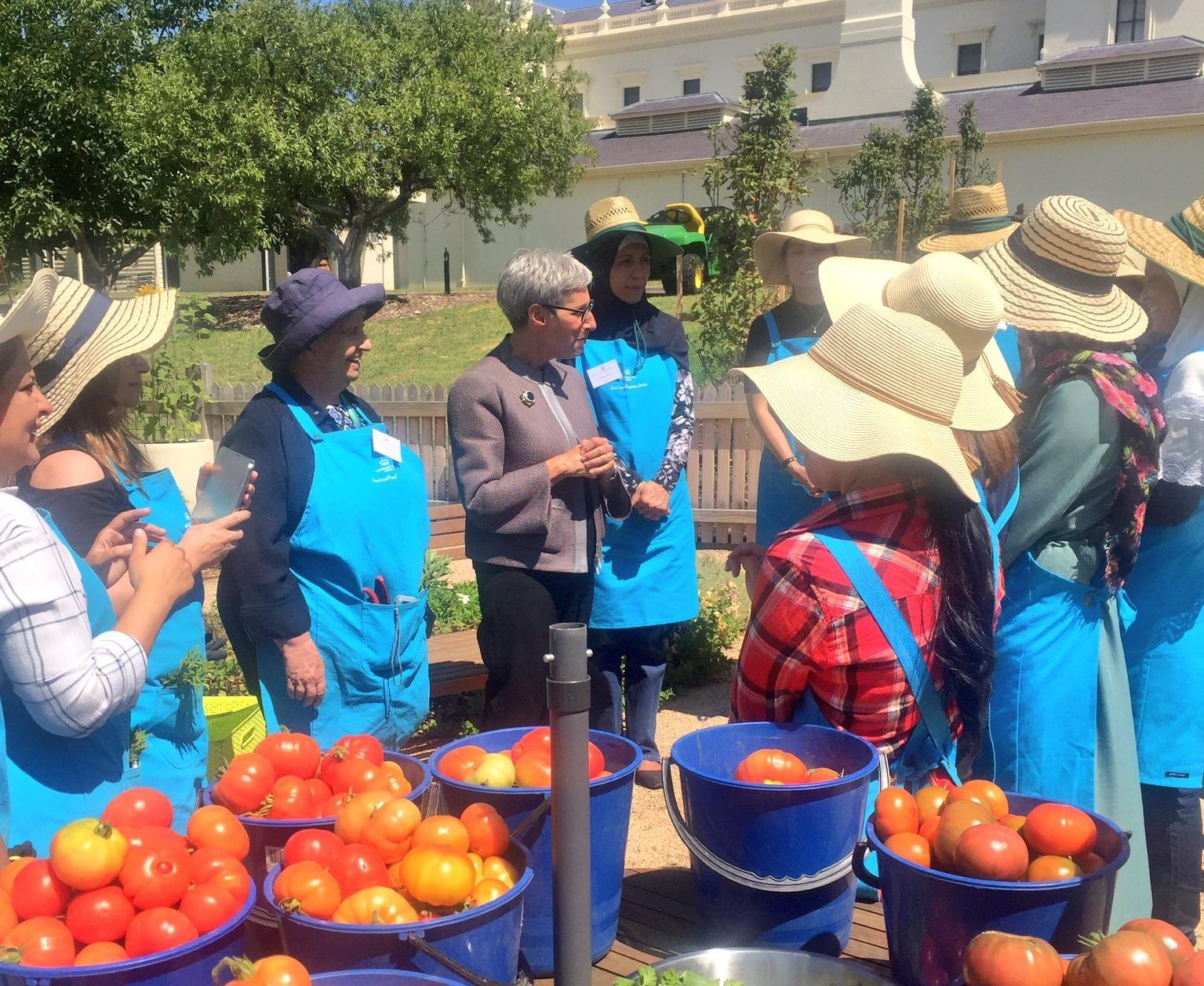 Body
They were welcomed to Government House by the Hon. Linda Dessau AC, Governor of Victoria, and her husband Mr Anthony Howard QC. 
The program involves the women from migrant and refugee backgrounds visiting Government House each week. 
They take part in activities such as cooking, gardening and handicrafts, as well as enjoying tours of the House and garden. The program provides them with an opportunity to enjoy the company of other women in an inclusive environment and to build social connections, develop an increased sense of belonging in their community and to practise their English language skills.
In 2017, about 100 women from 21 national backgrounds took part in the program which is conducted in partnership with Community Hubs Australia and the Scanlon Foundation. The women came from 12 schools in the municipalities of Hume, Greater Dandenong and Brimbank.  
The women have said the program has created a sense of inclusiveness and that they feel empowered to connect more with each other and their surroundings, both in their local community and greater Melbourne. 
At an end-of-year reception for the 2017 participants, the Governor urged the women to take the following messages with them from their time at Government House:​
'Please take with you the messages from your time here. That you are welcome. That you are important. That you need to ensure that, as well as looking after and nurturing your families, you also look after and nurture yourselves. Enjoy friendships. Enjoy some time for yourselves. Take time to do what gives you pleasure: whether it is gardening or chatting or dancing or sewing or creating beautiful handicrafts and artworks. We have seen that you are capable of all those things. And please know that you have each made a wonderful contribution to your Government House.'
Read the Governor's speech.