Feature Image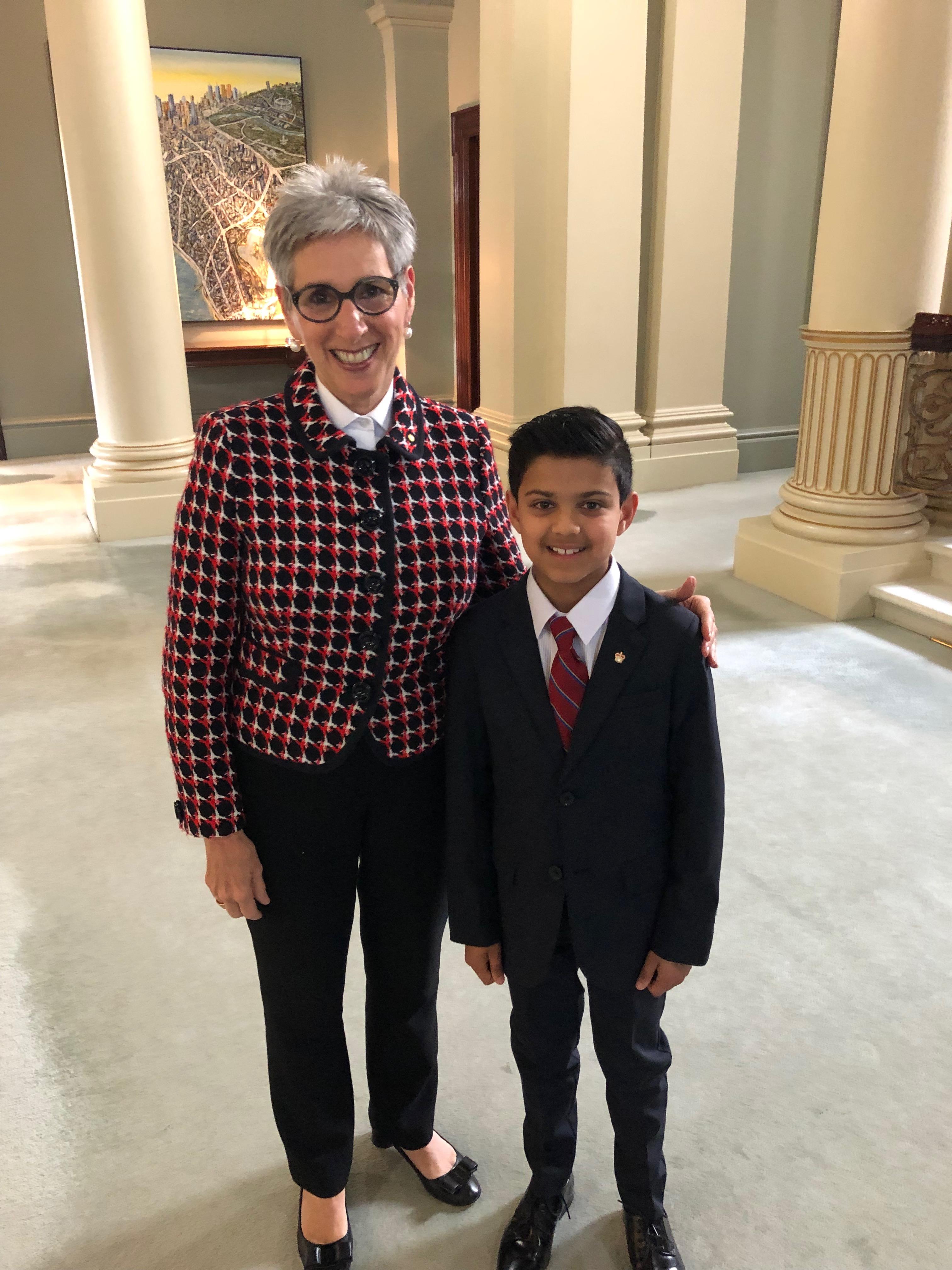 Introduction
10 year old Lewis was recently given the chance to be Mini Governor for a day.
Body
Lewis first met the Governor at the 2019 Rolex Formula 1 Australian Grand Prix in March, and is the 2018 Cadet 9 Australian Kart Champion.
During his Mini Governorship, Lewis spent the day shadowing the Governor of Victoria and Mr Howard.  His day included a tour of the Bionics Institute, which, he reported, "...made my little mind get blown away. It was fascinating, interesting and a little bit confusing with some technical information...it was also interesting to hear how doctors have to work with engineers and combine their different skills to develop new products."
Lewis also paid a visit to participants in the Red Cross Blood Bank being held in the Ballroom at Government House, where he found out that "...you have to be 18 years old before you can give blood.  Everyone should think about giving blood as it is very important to have enough supply."
His final official duty of the day was the opportunity to sit in on a call between the Governor and Ms Courtney Ugle, Captain of the Essendon VFLW team. "I really enjoyed this and thought Courtney was amazing". Lewis said.  "Courtney was encouraging and talked about facing challenges and following your dreams.  I look forward to seeing her play when she gets better."
Reflecting on his day, Lewis said "The Governor has to know a lot of different things and be interested in what people are doing."
2019 is the second year the Mini-Governor program has been run, and it gives a young girl or boy the opportunity to experience what life is like for the Victorian Head of State.