Feature Image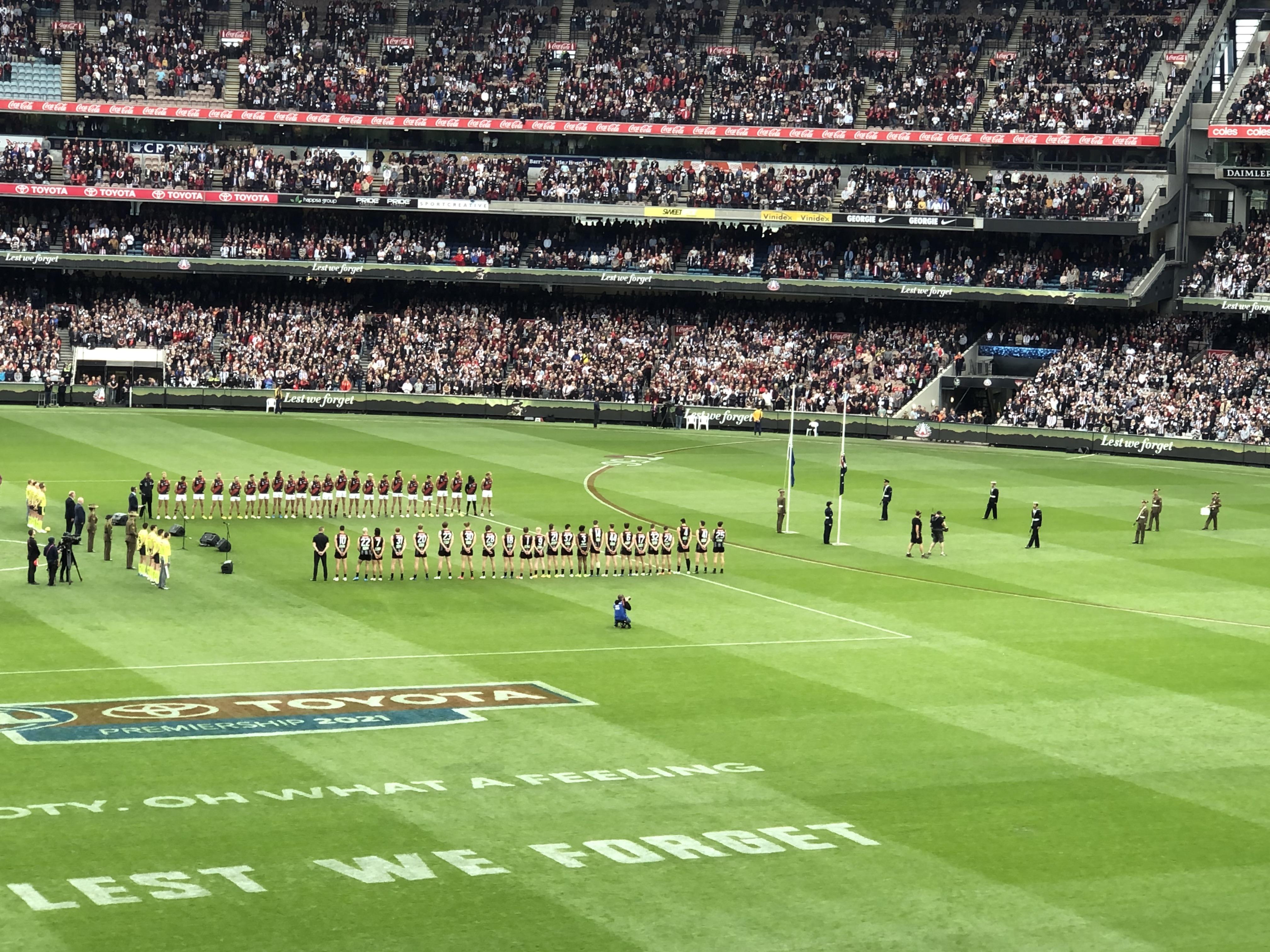 Introduction
This year, the Governor and Mr Howard participated in several ceremonies to mark ANZAC Day.
Body
This year, the Governor and Mr Howard welcome the opportunity to once again mark ANZAC Day by participating in the traditional ceremonies held around Melbourne. 
On Friday, the Governor and Mr Howard attended Melbourne Legacy's 89th ANZAC Commemoration for students, an annual event which encourages schoolchildren to honour the memory of the ANZACs, while also gaining a greater understanding of the importance of ANZAC Day to the Australian community. Each year, the ceremony is hosted at the Shrine of Remembrance, and students have the opportunity to hear the Governor speak and to watch performances by school bands and choirs.  To learn more about the ceremony, visit Melbourne Legacy. 
On ANZAC Day, the Governor and Mr Howard attended the Dawn Service at the Shrine of Remembrance, where the Governor gave an address paying tribute to Australian service men and women and laid a wreath on behalf of the people of Victoria. 
Speaking at the Shrine this morning, the Governor said: 
"We admire the valour and we mourn the loss of those who fought on at Gallipoli and throughout WWI, those who, several decades later, battled to fight back invading armies to save French and Belgian villages or to stave off threats in the Pacific or, later again, in jungles in Vietnam, and since in deserts, and wherever and whenever they have been called to fight or to keep the peace". 
To read the Governor's speech in full, visit this page. 
Later in the day, the Governor and Mr Howard also attended the ANZAC Day March, and attended the traditional AFL match at the MCG between Collingwood and Essendon, in what has become an important fixture in ANZAC Day commemorations both in Victoria, and around the country.