Feature Image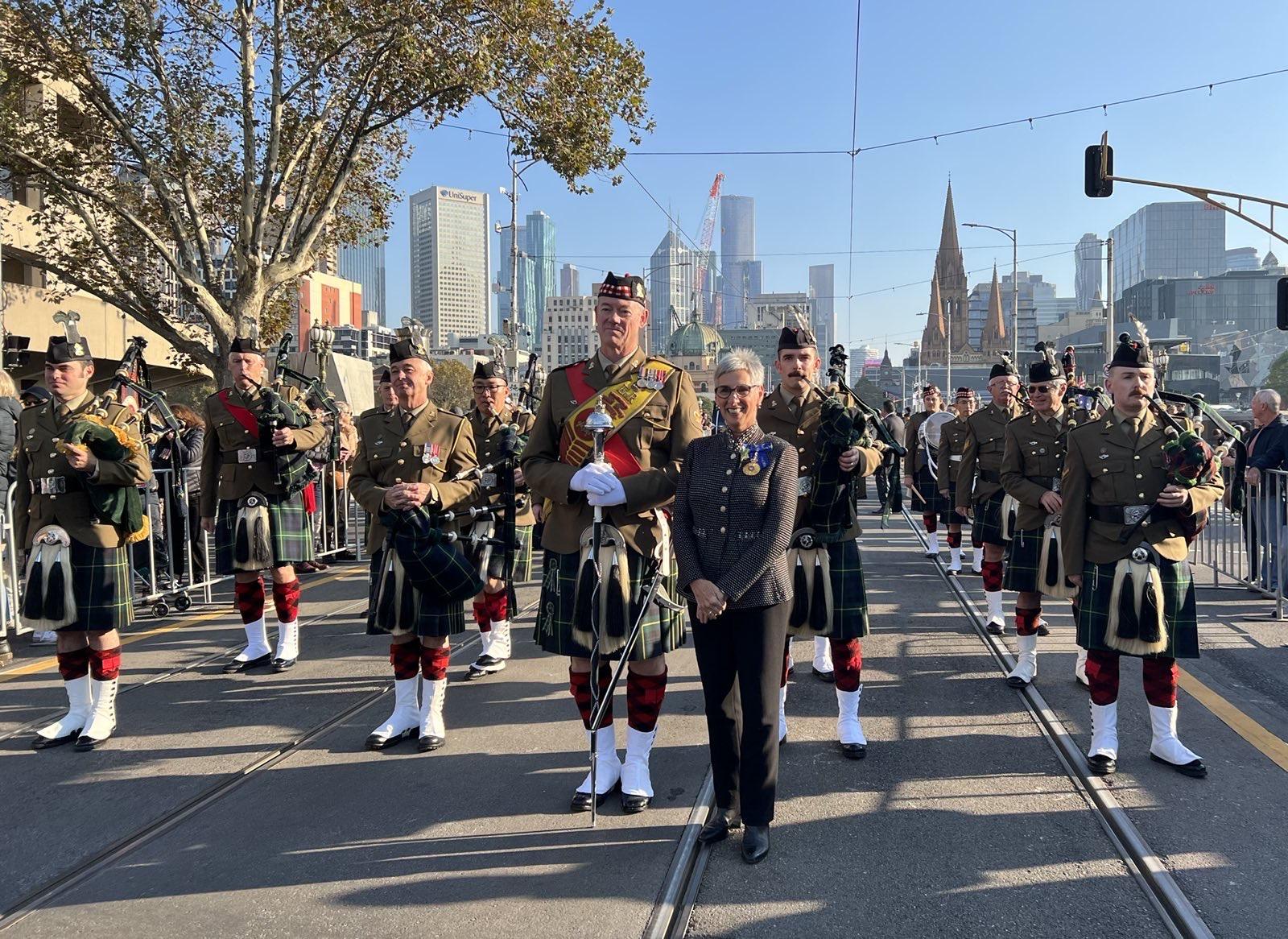 Introduction
The Governor and Mr Howard participated in traditional events to mark ANZAC Day 2022. 
Body
The Governor and Mr Howard attended the ANZAC Day Dawn Service at the Shrine of Remembrance, where the Governor laid a wreath on behalf of the people of Victoria. The Governor gave an address to the many thousands of attendees, paying tribute to those who have fought and died for Australia: 
"We cannot change the past. 
We cannot bring back those lost to the traumas of conflict. 
We can only support those who did return. 
We can only honour and remember those who did not." 
Later the Governor led the official ANZAC Day March and, with Mr Howard, watched the remainder of the March coming up to the Shrine.  
In its 27-year history, the ANZAC Day AFL Match between the Essendon and Collingwood Football Clubs, which follows the official ANZAC Day commemoration service, has become an important part of ANZAC Day  commemorations in Victoria. The Governor and Mr Howard attended the match, which was also attended by over 80,000 spectators. 
Read the Governor's  ANZAC Day address here.