Feature Image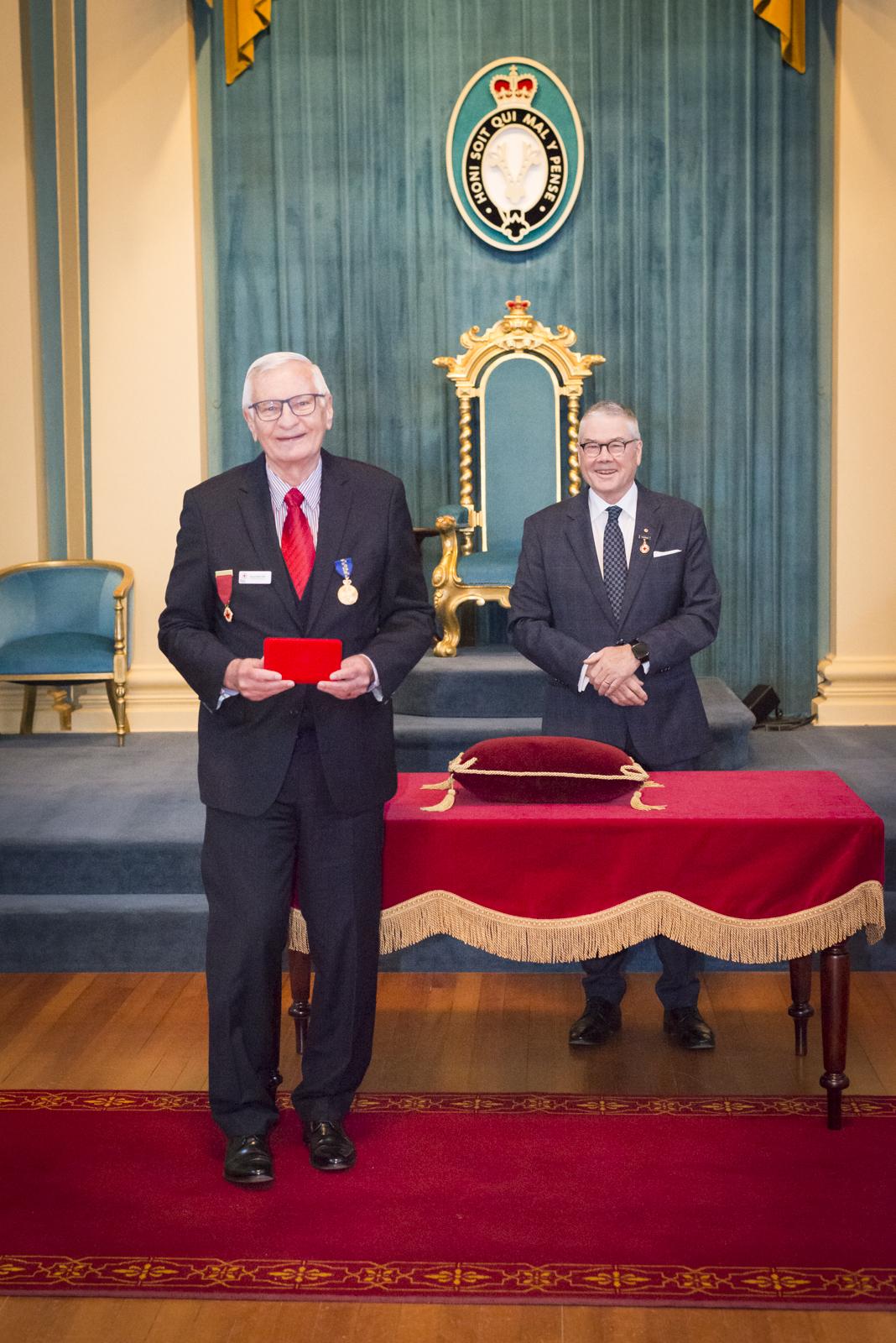 Introduction
Mr Howard hosted an awards ceremony for the Australian Red Cross Victoria 2021 Awards. 
Body
Mr Howard has been patron of the Victorian Branch of Australian Red Cross since the beginning of the Governor's term, which continues a long-standing tradition of the spouse of the Victorian Governor holding the position of Patron of the Australian Red Cross in Victoria.  The Australian Red Cross was founded at Government House Victoria during the first World War.
In addition to hosting the annual awards ceremony for the Victorian Branch, Mr Howard has also been very pleased to lend his support to the Red Cross in other ways, particularly in hosting blood donation days in the Ballroom at Government House – where the Australian Red Cross was founded during the first World War.  Read about  these events here. 
At the ceremony held at Government House, Mr Howard presented over fifty awards to long-time volunteers and employees of Australian Red Cross Victoria. The awards recognised the generous and valuable contribution that Australian Red Cross Victoria makes to the community. Among those recognised were  Ms Dorothy Simpson and Ms Elaine Ryan both receiving an Honorary Life Membership for their longstanding involvement in the Red Cross, since 1961and 1972 respectively.