Feature Image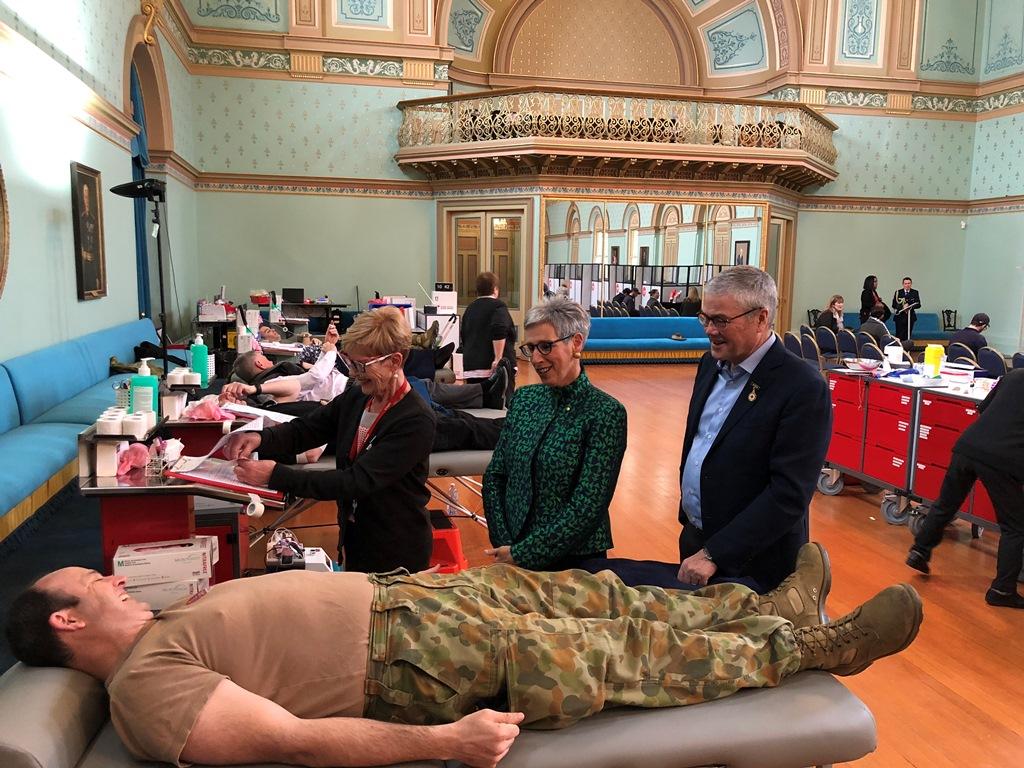 Introduction
A blood donation site set up at Government House over two days received 134 donations, potentially saving the lives of 402 people.
Body
The Governor's husband and Red Cross Victoria Patron Anthony Howard QC, said he was particularly pleased that 39 of the donors who gave blood had never done so before.

'Hopefully those first-time donors found it to be a rewarding experience and they go on to be regular donors over their life time,' Mr Howard said.

According to the Red Cross, each blood donation has the potential to save three lives including helping those being treated for cancer or a difficult pregnancy.

The two-day blood donation site continues an historic link between Government House and the Australian Red Cross.

The Australian branch of the Red Cross Society was officially formed at a meeting at Government House on 13 August 1914, which was instigated by the then Governor-General's wife Lady Helen Munro-Ferguson. (The nation's first eight Governors-General lived at Government House, known as 'Federal Government House', from Federation in 1901 until 1931).
The Ballroom and other areas of Government House were used as a collection and despatch depot during World Wars One and Two.
Following the success of the inaugural blood donation site in the Ballroom last year, it was expanded to two days this year.