Feature Image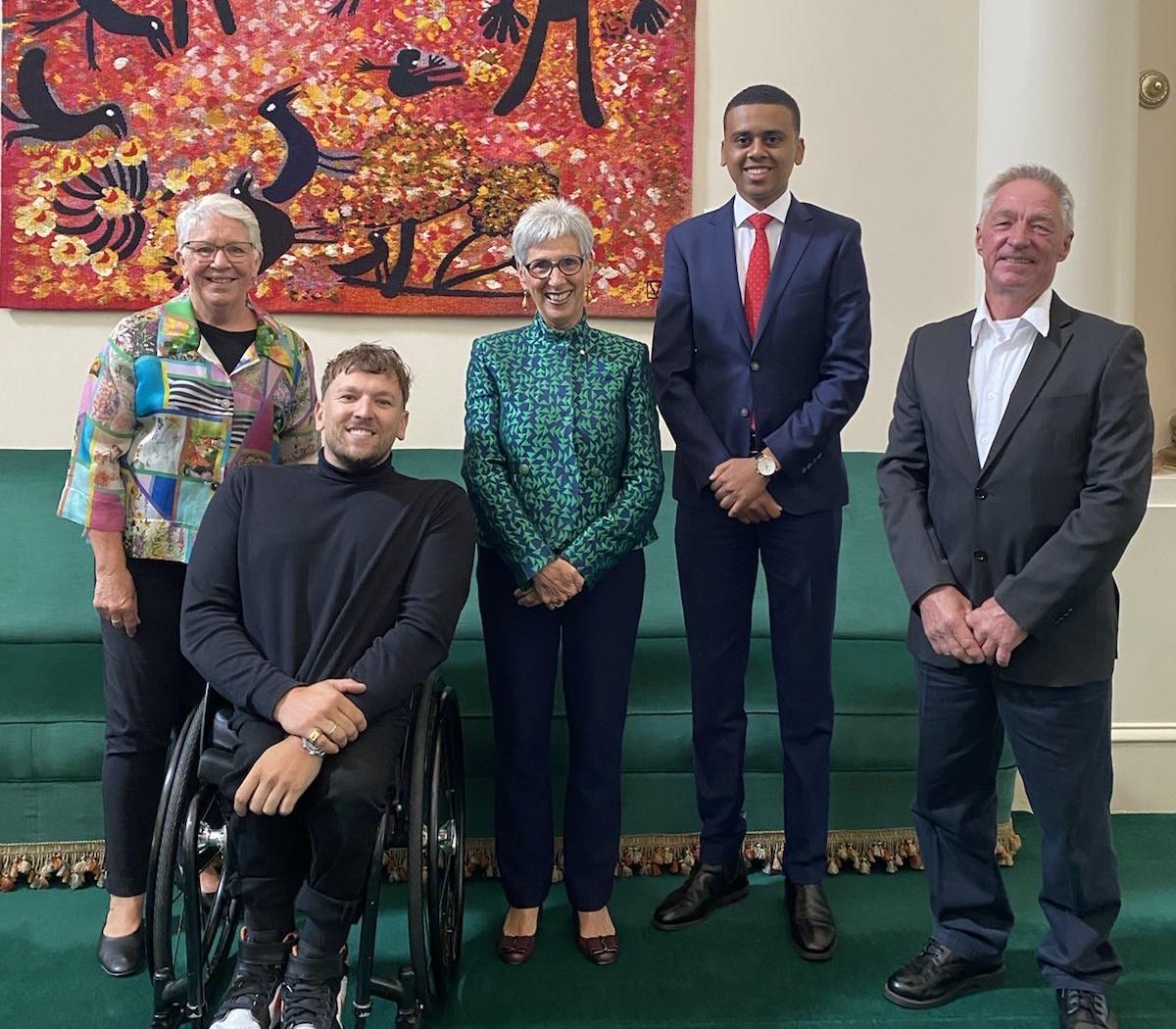 Introduction
The Governor and Mr Howard hosted and attended many functions this week, celebrating the contribution of Victorians to our community and to the country.
Body
Earlier this week, the Governor and Mr Howard had the pleasure of welcoming many representatives of Victoria's multicultural communities to Government House for the Victorian Multicultural Awards for Excellence, to recognise those who have contributed to our socially, culturally and religiously diverse community. Read more about the Awards here.
The Governor had the opportunity this week to congratulate Victoria's Australian of the Year Awardees. The Governor spoke with each of the Awardees about the ways in which they make a positive contribution to all Victorians, and to wish them well ahead of the announcement of the 2022 Australian of the Year in January. Read more about the 2022 Victorian Australians of the Year here.
During the week, the Governor also had the chance to join the Lord Mayor on a walking tour of the CBD, visiting businesses and speaking with operators about the rejuvenation of the City of Melbourne as we head into the Christmas and Summer period.
Mr Howard hosted a roundtable with members of Victoria's Youth Mental Health Sector during the week, which was attended by representatives of organisations which support young people with mental health issues. Among those attending were Dr Addie Wootten of Smiling Mind, Emma Eve Haidar-Khalouf of the Reach Foundation, and Kate Funez of Beyond Blue.