Feature Image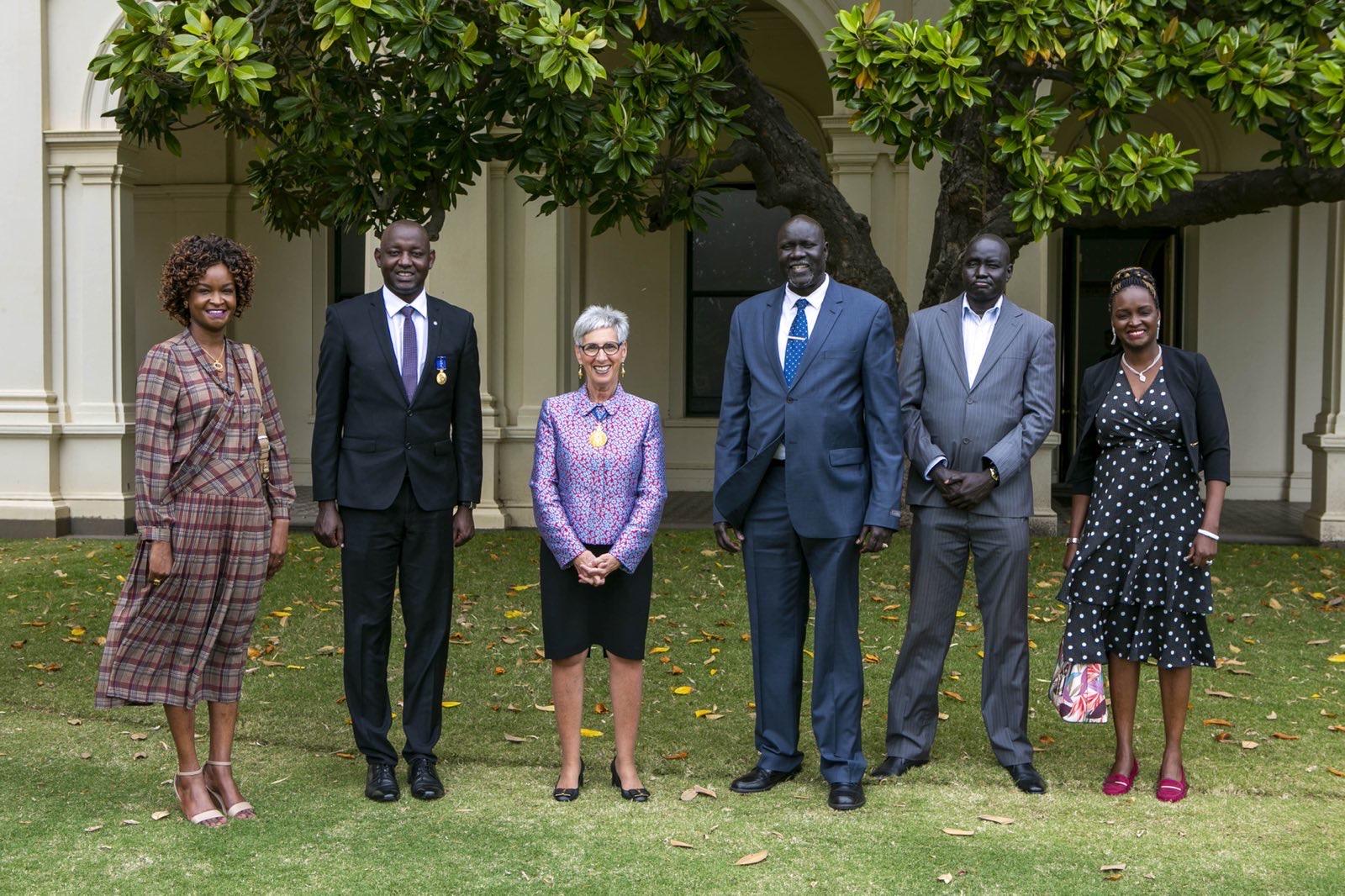 Introduction
The Governor and Mr Howard have spent the week hosting visitors at Government House, as well as celebrating some significant events in Victoria. 
Body
This week, while the program of Investitures in the Order of Australia Queen's Birthday Honours List continued, the Governor and Mr Howard also welcomed to Government House His Excellency the Ambassador of Japan, Mr Shingo Yamagami and Mrs Yamagami. Japan is an important cultural and economic partner with Victoria, and Japan's Aichi Prefecture and the State of Victoria have been Sister States for more than forty years.  
Whilst in Melbourne the Ambassador and Mrs Yamagami joined the Governor and Mr Howard at the National Gallery of Victoria, for the opening of the Golden Shells and the Gentle Mastery of Japanese Lacquer exhibition, which runs until April 2022, showcasing an exquisite traditional Japanese artform. Visit the NGV website for more information. 
Having the opportunity to volunteer with Victorian organisations is one of the highlights of the official program, as it allows the Governor and Mr Howard to meet with many Victorians who volunteer regularly, and to hear from those who work with vulnerable Victorians.  During the week, the Governor volunteered with a pack and wrap session at Impact for Women, to assist with the preparation of 'Bags of Love' to be delivered to women and children escaping family violence. Learn more about the Governor's visit to Impact for Women here and visit Impact for Women for more information about how you can be involved or support their work. 
The Governor and Mr Howard concluded the week by attending the first night of the Pillars of Light, a multicultural gathering in celebration of Chanukah, at which the Governor spoke and lit the first candle.  This event at Federation Square allows Victorians to come together with multicultural, faith and Indigenous artists performing as part of the event, which is being held until 5 December. Learn more about Pillars of Light here.