Feature Image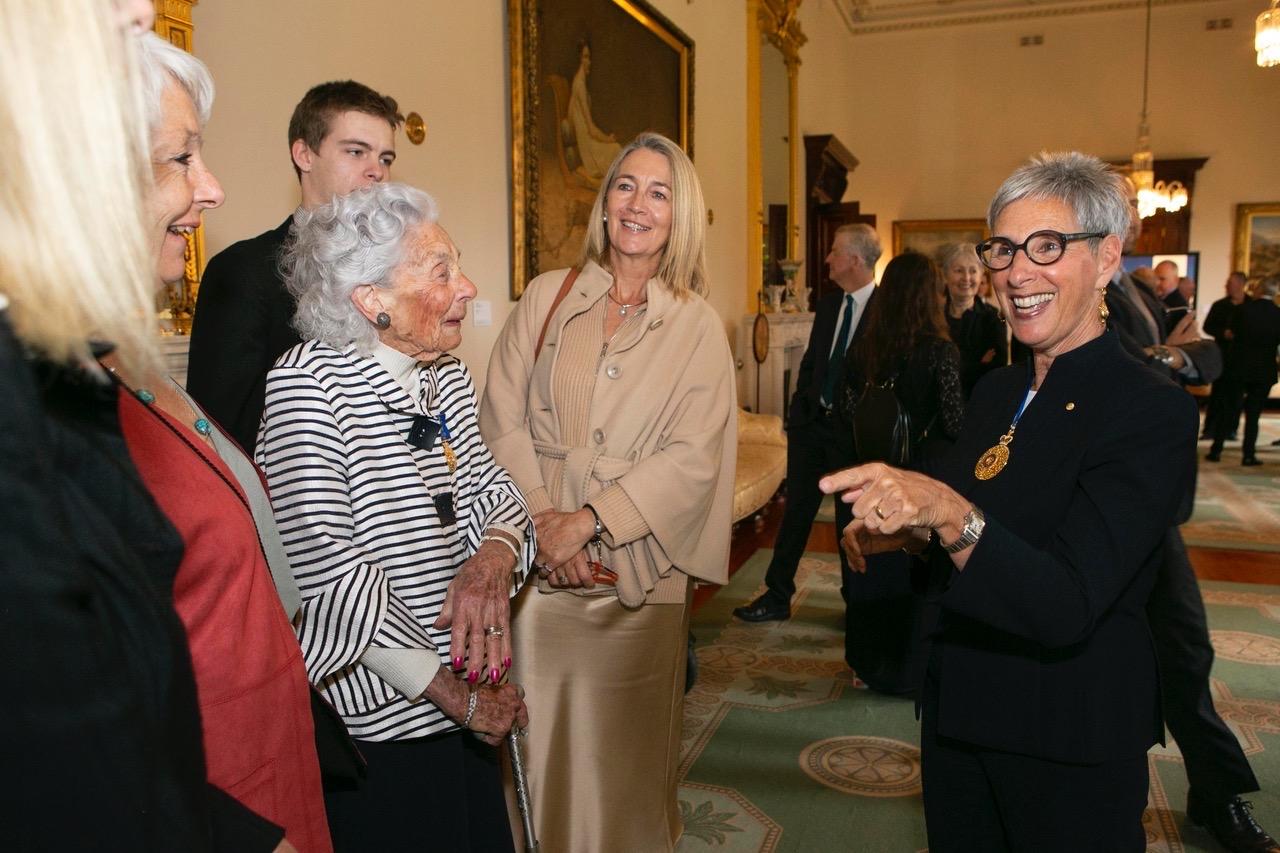 Introduction
This week, the Governor and Mr Howard hosted and attended various functions focusing on the contribution of Victorians to our community. 
Body
Investitures for the Victorian recipients of the 2021 Australia Day Order of Australia Honours continued this week, with the current program of investitures nearing its conclusion. Many worthy Victorians were among recipients at two ceremonies held this week, including Melbourne Cup winning jockey Michelle Payne, who was invested with a Medal of the Order of Australia for her services to the horse racing industry. 
The Governor and Mr Howard also took pleasure in hosting a reception for the 2020 graduates of the Pathways to Politics Program for Women.   The Pathways to Politics Program was established by the University of Melbourne in 2015 to increase female participation in politics.It is available to all female graduates of any Victorian university, of all political affiliations.  Around 30 women each year are accepted into the program, which has already seen 13 alumnae elected to politics. For more information on the Program, including how to apply, visit their website. 
In the lead up to ANZAC Day 2021, the Governor and Mr Howard were pleased to have been able to once again participate in Melbourne Legacy's ANZAC Commemoration for students, held at the Shrine of Remembrance.  The ceremony is held each year to give Victorian students the opportunity to learn more about the history of the ANZACs, and to pay tribute to Australian service men and women.  The Governor and Mr Howard will also participate in several services and events on ANZAC Day.