Feature Image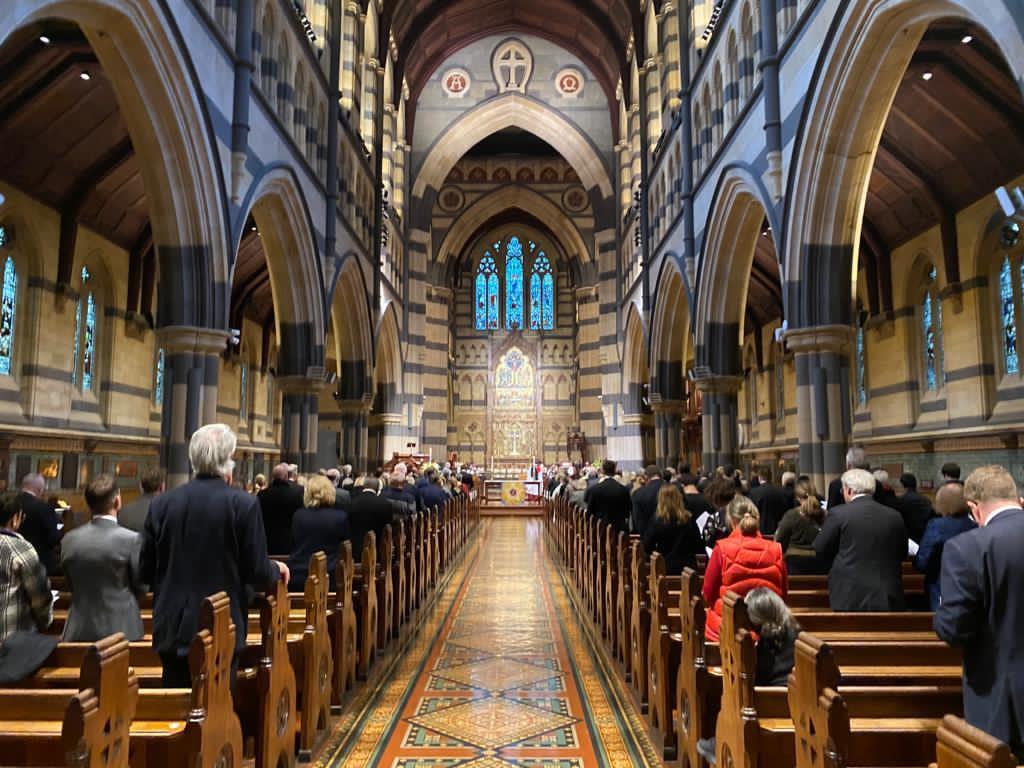 Introduction
Among other commemorations this week, the Governor and Mr Howard today attended a service at St Paul's Cathedral. 
Body
The service, to give thanks for the life and work of His Royal Highness The Duke of Edinburgh, was held at St Paul's Cathedral.  The Governor read the First Lesson during the service, which was attended by around 300 guests, including representatives from organisations The Duke of Edinburgh had a close connection with, as well as other community leaders and representatives of the Consular Corps. 
Other commemorations for His Royal Highness will continue during this week.  A Condolence Book has been made available for members of the public to sign at the front gates of Government House during this period of mourning, which will see flags at half-mast until after His Royal Highness's funeral, to be held on Saturday in the United Kingdom.  To read more about commemorations in memory of The Duke of Edinburgh, visit this page.