Feature Image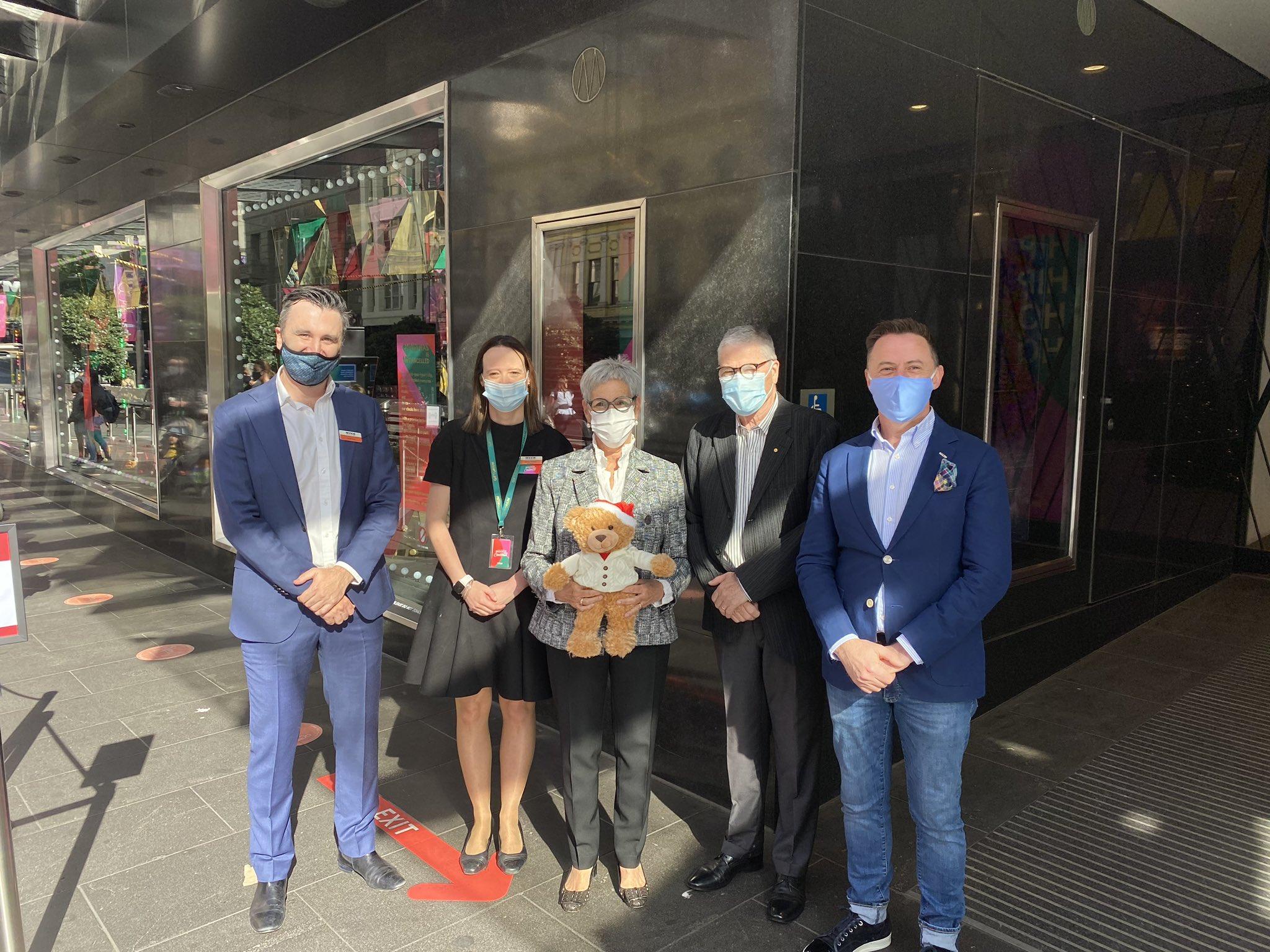 Introduction
The festive season began this week with the Governor and Mr Howard honouring a Melbourne Christmas tradition, and volunteering in wrapping Christmas gifts for children.
Body
As December begins and the festive season with it, the Governor and Mr Howard had the great pleasure this week of participating in what is and has been a rite of passage for generations of Victorians – visiting the Myer Christmas Windows.  After what has been a very difficult year, the return of one of Victoria's most beloved traditions has given Victorians a very welcome return to some normality.
Usually a twelve-month project from inception to opening, in 2020 preparation for the Myer Christmas Windows took an unusual turn when the project was put on hold in March and formally laid to rest in September, before being revived a few weeks later with assistance from the City of Melbourne.
This year, the windows were pulled together in 9 weeks with over 30 production staff working around the clock.  The theme for 2020 is based on an original story titled 'Christmas is Uncancelled',  and was brought to life by repurposing 107 characters of which a record 71 are animatronics from over fourteen past Window installations.  Learn more about the history of the Myer Christmas Windows here.
The Governor and Mr Howard have always appreciated the way their roles enable them to support many worthy charities and community organisations who strive to support some of the most disadvantaged Victorians.  This week the Governor and Mr Howard, joined by some of the staff from Government House, had the chance to join with the many thousands of Victorians who volunteer in the lead up to Christmas.    
This year the Governor and Mr Howard were delighted to support the Reading Out of Poverty Book Giving Project.   The Governor is Patron of Reading Out of Poverty, and the Book Giving Project aims to give 4,300 new books to children for Christmas, aiming to engage children in the joy of reading and books.  As well as being a fundamental skill for children, reading allows children to explore the world and increase their imagination.  Earlier this year, the Governor and Mr Howard participated in the Reading Aloud Challenge by releasing a recording of them reading Found in Melbourne – watch the reading here. To learn more about Reading Out Of Poverty, including how to be involved in their Christmas Appeal and other book drives, visit their website.