Feature Image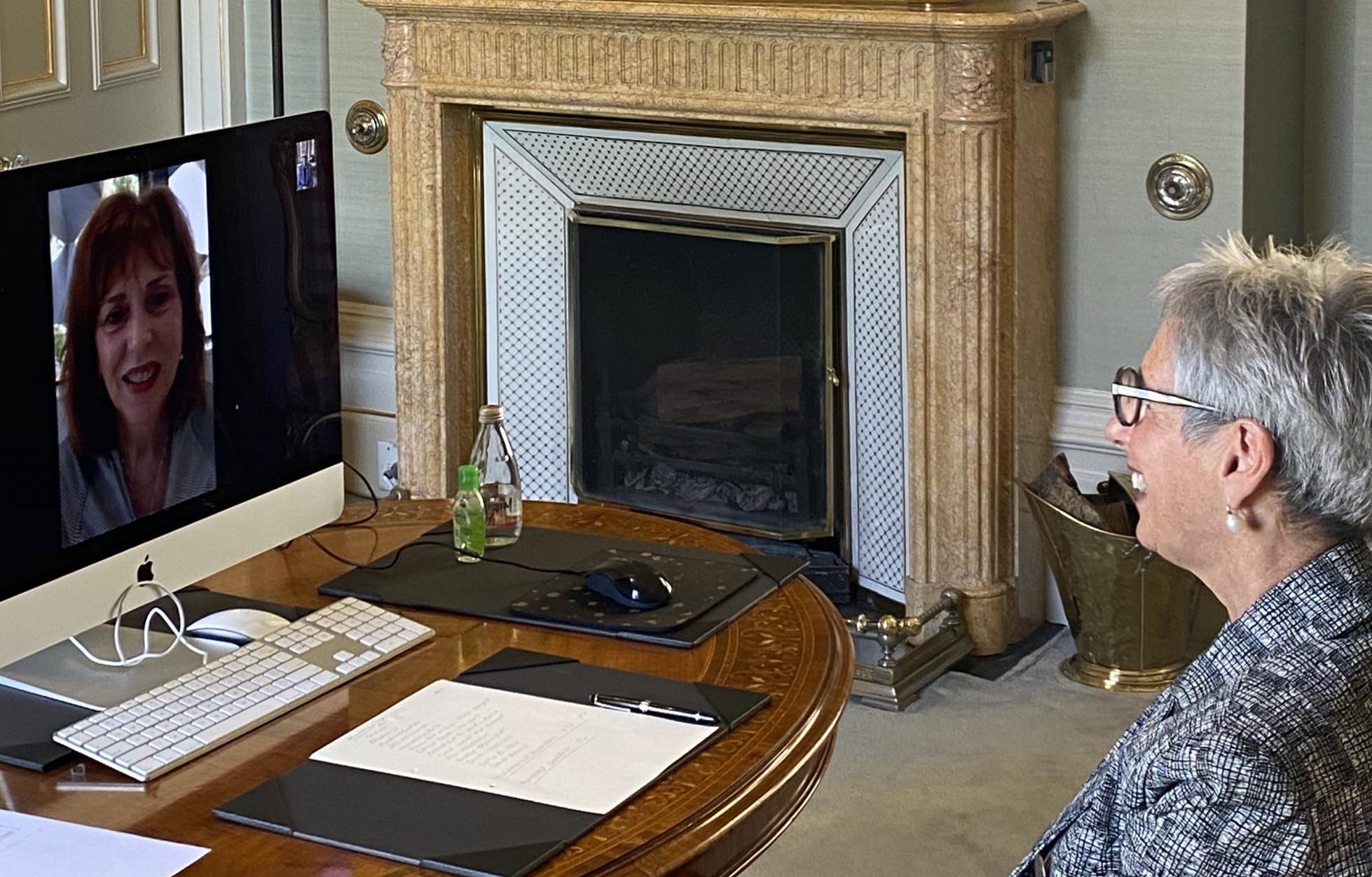 Introduction
This week saw the Governor continuing her program and connecting with the community during this unprecedented time.
Body
This week, the Governor conducted phone and video calls with some of Victoria's faith leaders, including Mr Mohamed Mohideen, President of the Islamic Council of Victoria, Catholic Archbishop of Melbourne Dr Peter A. Comensoli, and Anglican Archbishop of Melbourne Dr Philip Freier.  Though places of worship across all denominations are physically closed at this time, it is more important than ever for people of faith to be able to feel connected to their communities.
The Governor also spoke with the Managing Director of the Melbourne Symphony Orchestra (of which the Governor is Patron), Ms Sophie Galaise, about the ways in which the MSO has been able to continue bringing music to Victorians, including streaming performances online.
Being able to continue tertiary education during this time in crucially important for the many thousands of young people enrolled at Victoria's universities.  The Governor spoke with Professor John Dewar AO, Vice Chancellor of La Trobe University, and Professor Margaret Gardner AC, Vice Chancellor of Monash University, to learn more about the ways in which Monash and La Trobe have been supporting their staff and students, to ensure that research and education are able to continue, and the ways in which all Victorian universities are rising to the challenges presented by COVID-19.
The Governor also conducted a virtual meeting with the State President and CEO of the Victorian Branch of the RSL this week, to hear about the challenges faced by the veteran community, and how technology is being used to maintain communication with isolated veterans. This is especially important as RSL sub-branches around the State have been temporarily closed due to COVID-19. These sub=branches are important hubs not only for veterans, but for the community in general, especially in regional areas. They also discussed the ways in which the RSL is having to make adaptions to the annual ANZAC Day services so honoured in our community.
The Governor also sent out a message to health workers to thank them on behalf of all Victorians.  The Governor noted that we are all fortunate to have so many skilled health workers here in Victoria, and that we are grateful for their hard work, and for the time spent away from their own families.  The Governor also acknowledged that is not only the front line workers who deserve our gratitude, but also those who are working behind the scenes, and those who are planning for what the immediate future holds.