Feature Image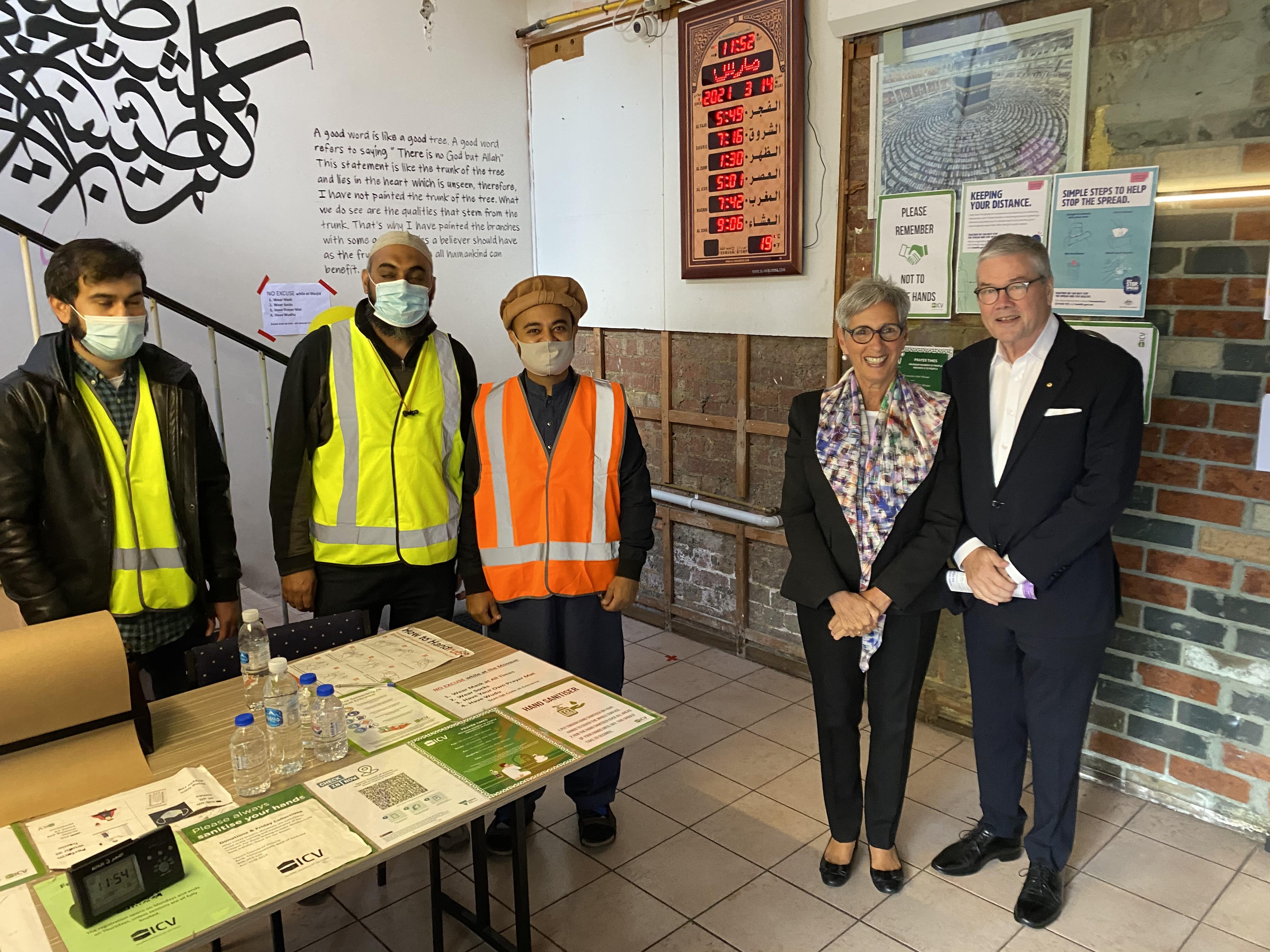 Introduction
This week, the Vice-Regal program featured a wide variety of events, including functions related to health, the arts, sport and multiculturalism.
Body
This week, the Governor hosted the launch of the Lions V District Mobile Skin Cancer screening unit in the grounds of Government House Victoria. The unit will move around regional Victoria and southern NSW, providing a vital health service for those who live in remote areas. Read more about the launch and the project here. 
The program of Investitures continued this week, as the final rescheduled ceremonies for Awards in the Order of Australia for 2020 were conducted. After the disruption of 2020, the Governor and Mr Howard have enjoyed the opportunity not only to meet so many Victorians from across the State, but also to learn more about the many ways in which they have contributed to their local communities, and to the nation. 
The Governor and Mr Howard also had the chance this week to attend a performance of 'Business with Pleasure' by Anne Edmonds and Lloyd Langford at the Malthouse Outdoor Stage. The Outdoor Stage has been developed as a COVID-safe venue, and is an example of how Victorian creative industries have adapted to enable their continued operation. Learn more about The Malthouse here [link]. 
This week, the Governor also visited the Royal Melbourne Golf Club, in her role as an Honorary Member.  Founded in 1891, the Royal Melbourne Golf Club is one of the leading golf courses in Australia, and has hosted several international tournaments, including the 2013 World Cup, 2013 Australian Masters, the 1998, 2011 and 2019 Presidents Cups, and the Australian Women's Open in both 2012 and 2015. 
Finally, as part of Open Mosque Day on Sunday, the Governor and Mr Howard visited the Islamic Council of Victoria in West Melbourne and had the chance to meet with members of Victoria's Islamic community after the Governor's address. Open Mosque Day aims to promote greater understanding of the Islamic faith, extending a welcome to people who wish to understand more about this religion, followed by more than 200,000 Victorians.