Feature Image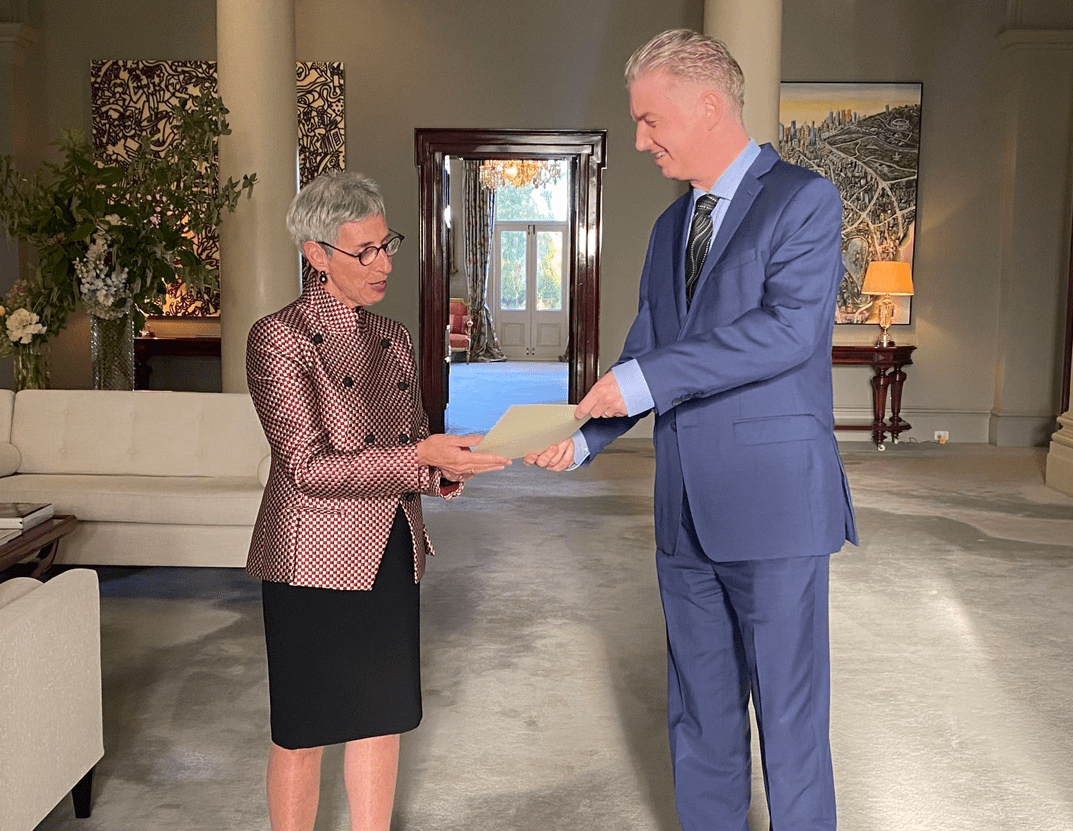 Introduction
The Vice-Regal program this week saw the Governor and Mr Howard meeting with Victorians from a variety of fields, including sport, business and innovation, and the creative industries.
Body
The Vice Regal program commenced this week with the Governor and Mr Howard farewelling this term's Peace and Prosperity Kitchen Garden Program participants. The Kitchen Garden Program, held every Monday during school term, is run in partnership with Community Hubs Australia and welcomes women from refugee and migrant backgrounds to Government House. The Program aims to assist the women in making connections with others in their local communities in forming friendships and support networks. This week's session was the final for the term and the Governor and Mr Howard were delighted to hear from participants about their experience of the program. Learn more about previous sessions of the Program here.
The week also saw the Governor and Mr Howard hosting a reception to farewell the Australian Maccabiah Victorian delegation as they depart for the 2022 Maccabiah Games in Israel. The Maccabiah Games occur every four years, connecting Jewish communities globally through sport.
A reception for the Trans-Tasman Business Circle was also held this week, with the Governor hosting attendees of their Women Leaders Study Tour. In attendance were female business leaders from a range of industries. At the event, the Governor spoke of the importance of representation in leadership, and of the excitement felt at the 'prospect of female leaders in our community coming together, to learn from one another and to share in each other's perspectives.' Read more of the Governor's speech here.
This week the 2022 Victorian Senate election Writ was returned. The Governor met with Nye Coffey, Victorian State Manager of the Australian Electoral Commission to certify the Victorian Senators to serve in the Senate of the Parliament of the Commonwealth of Australia. The Governor also received a number of callers throughout the week, including Meredith Sussex AM, Chair of The Fishermans Bend Development Board; Michael Kapel, CEO of mRNA Victoria; and Her Excellency Mrs Wassane Zailachi, the Ambassador of Morocco.
The Governor's Performance Series also continued with the Governor and Mr Howard hosting a concert from the Australian National Academy of Music. Read about the performance here.