Feature Image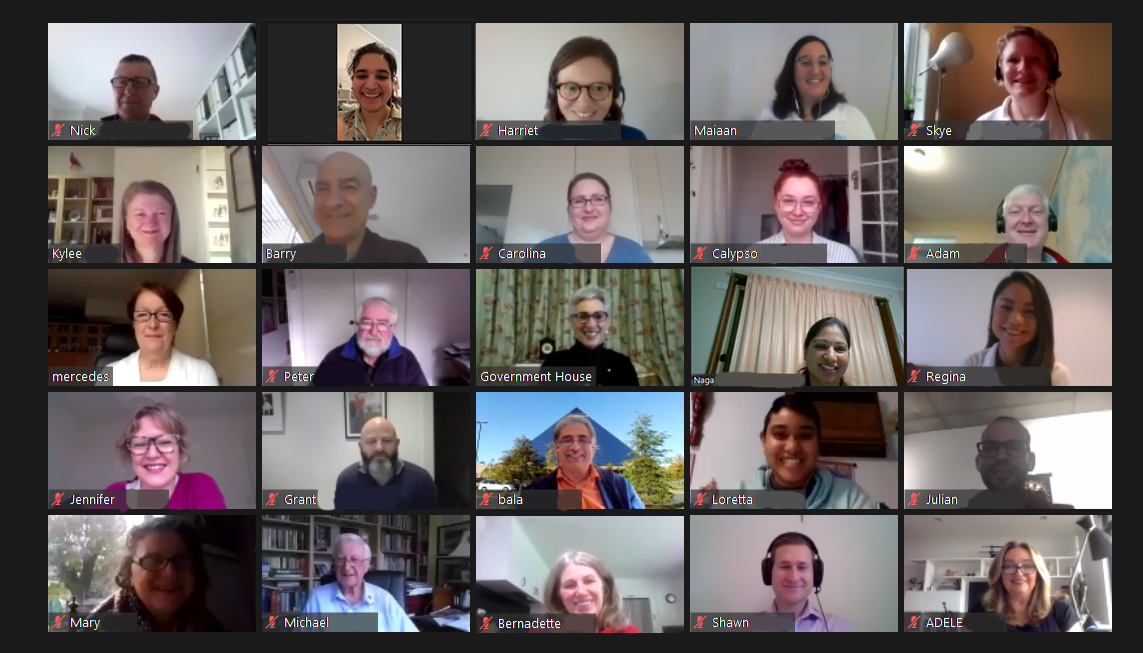 Introduction
The Governor continued her program of virtual visits and video calls with representatives from a variety of different organisations and industries this week.
Body
During COVID-19, the Governor's virtual program has had a particular focus on retaining a connection with Victorians from all over the State, from many different organisations. This week, the Governor continued to hold a variety of virtual meetings, to hear not only about the ways in which they have been impacted by the current public health situation, but also the ways in which they are planning for the resumption of their usual activities. Organisations such as universities and iconic Victorian institutions such as the Victoria Racing Club and the Melbourne Cricket Club have had to make not only significant changes to their plans for 2020, but are having to look toward the future in innovative ways.
Many Victorian businesses have had to change the way that they operate in direct response to COVID-19, while others, such as of Med-Con, a Shepparton-based manufacturer of Personal Protective Equipment, have seen an opportunity to increase capacity and to make a direct contribution to the way in which Victoria is responding to this health crisis. The Governor paid a virtual visit to Med-Con this week, to hear about how they have significantly increased their workforce to expand production of this vital equipment.
Among other things, this week the Governor released a video message on the occasion of National Volunteer Week – thanking those generous members of the Victorian community who give their time to help others, as well as recognising those who, at this time, are not able to participate in their locals communities through volunteering. You can see the video here. The Governor was also pleased to agree to a request to provide a video message for parents and carers of children with disabilities, who are faced with particular challenges at this time.
For more information about the Governor's program this week, visit this page.