Feature Image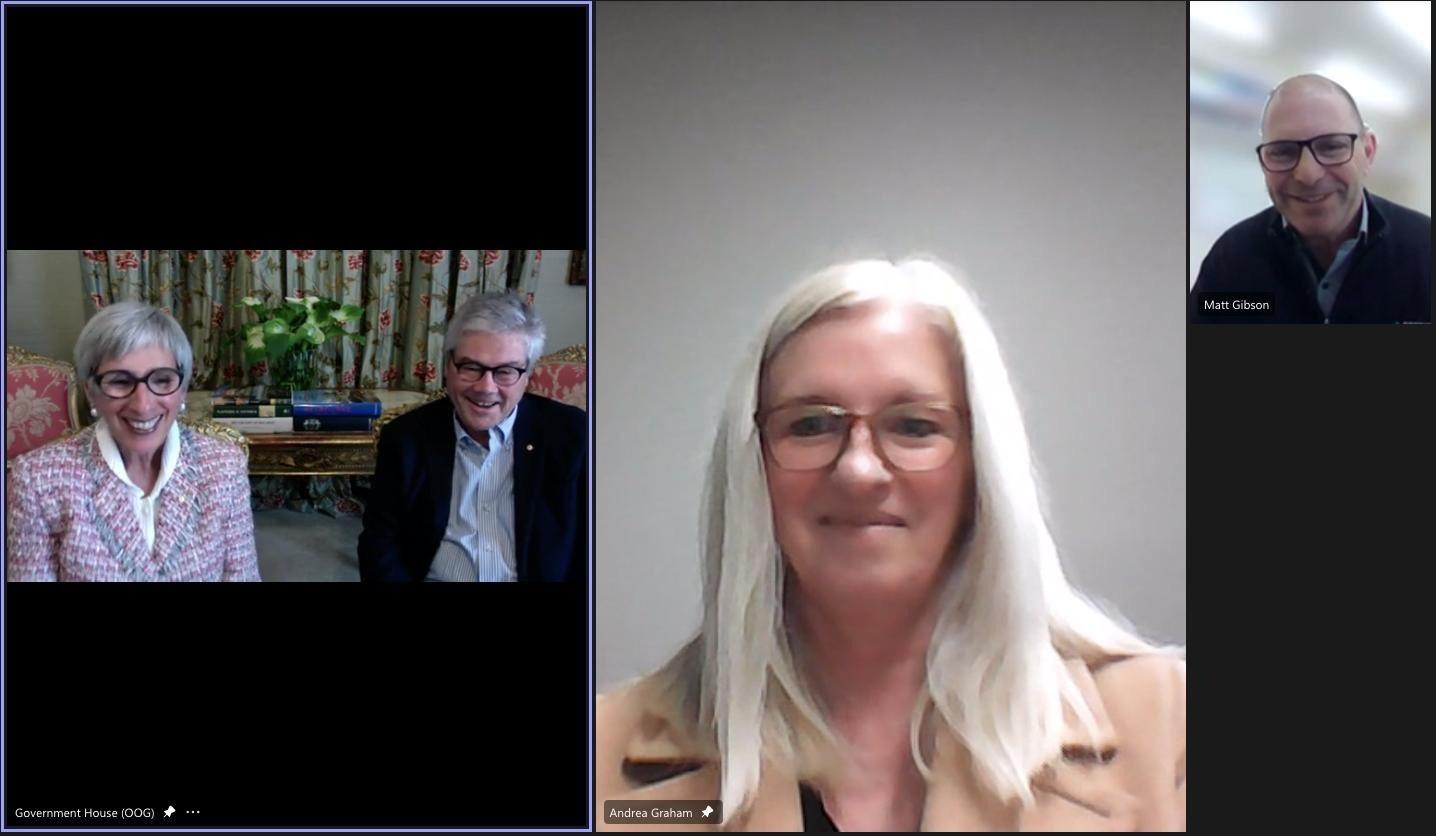 Introduction
The virtual Vice-Regal program this week saw the Governor host several meetings with representatives of a range of community organisations and government. 
Body
Among the engagements undertaken this week, the Governor met with the Hon Ros Spence MP, Minister for Multicultural Affairs, for Community Sport, and for Youth. Their meeting was an opportunity for the Governor to hear about the ways in which the Victorian Government is supporting local sport and youth organisations as well as Victoria's diverse multicultural communities during these challenging times. The Governor also met this week with met with the Hon Hugh Delahunty, a former Victorian Minister for Sport and now Commissioner of the Australian Sports Commission, to hear about the ASC's work. The Australian Sports Commission comprises Sport Australia and the Australian Institute of Sport, and aims to grow participation in organised sport, further support high-performance sport, and to develop the Australian sporting champions of the future. 
Earlier in the week, the Governor hosted and spoke at a virtual reception for the Friends of the Helmeted Honeyeater. The Helmeted Honeyeater is Victoria's bird emblem and is critically endangered.  The Friends of the Helmeted Honeyeater are dedicated to working to protect the existing habitat, and plant future habitat for this rare bird, to raise awareness about the plight of the Helmeted Honeyeater, and to enlist community support for the recovery project.  The virtual reception was an opportunity for the Governor to hear first-hand about some of the conservation projects the group is involved in, and to thank them for their work in helping to protect Victoria's wildlife. 
The week concluded with a virtual visit to the Colac Otway Shire. A beautiful part of Victoria, the Colac Otway Shire takes in the Otways Ranges and the Great Ocean Road, the major centres of Colac and Apollo Bay, as well as many small towns and localities.  During the virtual visit, the Governor and Mr Howard spoke with a range of community members, including Kylie Armstrong, of Bulla Dairy foods, and Matt Gibson and Andrea Graham, Presidents of the Colac Tigers Football Netball Club.