Feature Image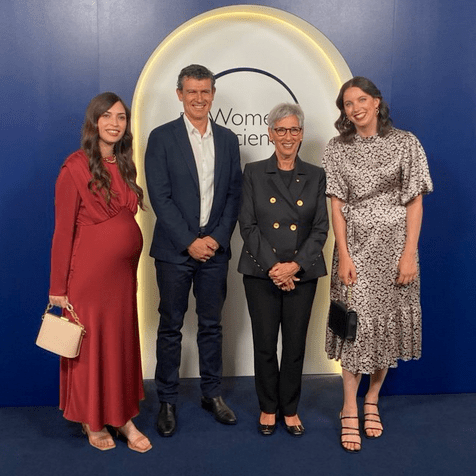 Introduction
This week saw the Governor and Mr Howard visit several of Victoria's leading institutions, and attend events with a particular focus on science and medicine. 
Body
The Governor and Mr Howard attended the official opening of the Lisa Thurin Women's Centre at Cabrini Elsternwick.  The Centre houses Australia's first private women's-only mental health hospital, and focuses on treatment for mental health conditions for women, including mood disorders, addiction and complex trauma, including post-traumatic stress disorder (PTSD). Learn more about the Centre's work here. 
This week also saw the Governor and Mr Howard attend the official opening of Science Gallery Melbourne – part of the global Science Gallery Network - dedicated to public engagement with science and art. Learn more about Science Gallery Melbourne here. 
During the week, the Governor delivered the keynote address at the L'Oreal UNESCO for Women in Science Awards, which are presented every year to five outstanding women scientists. Established in 1998, the Awards aim to promote and highlight the critical importance of ensuring greater participation of women in science. Learn more about the Awards here. 
In addition to hosting the final investiture ceremonies in the program for recipients of Awards in the Order of Australia from the Queen's Birthday 2021 list, this week the Governor and Mr Howard had the opportunity to meet with students from Bacchus Marsh Secondary College as part of the continuing Governor in Schools program. 
The week concluded with a visit to the Australia Post Distribution Centre, where the Governor met staff and learned about the enormous logistical task of delivering packages across the country and around the world, made more challenging by COVID-19.