Feature Image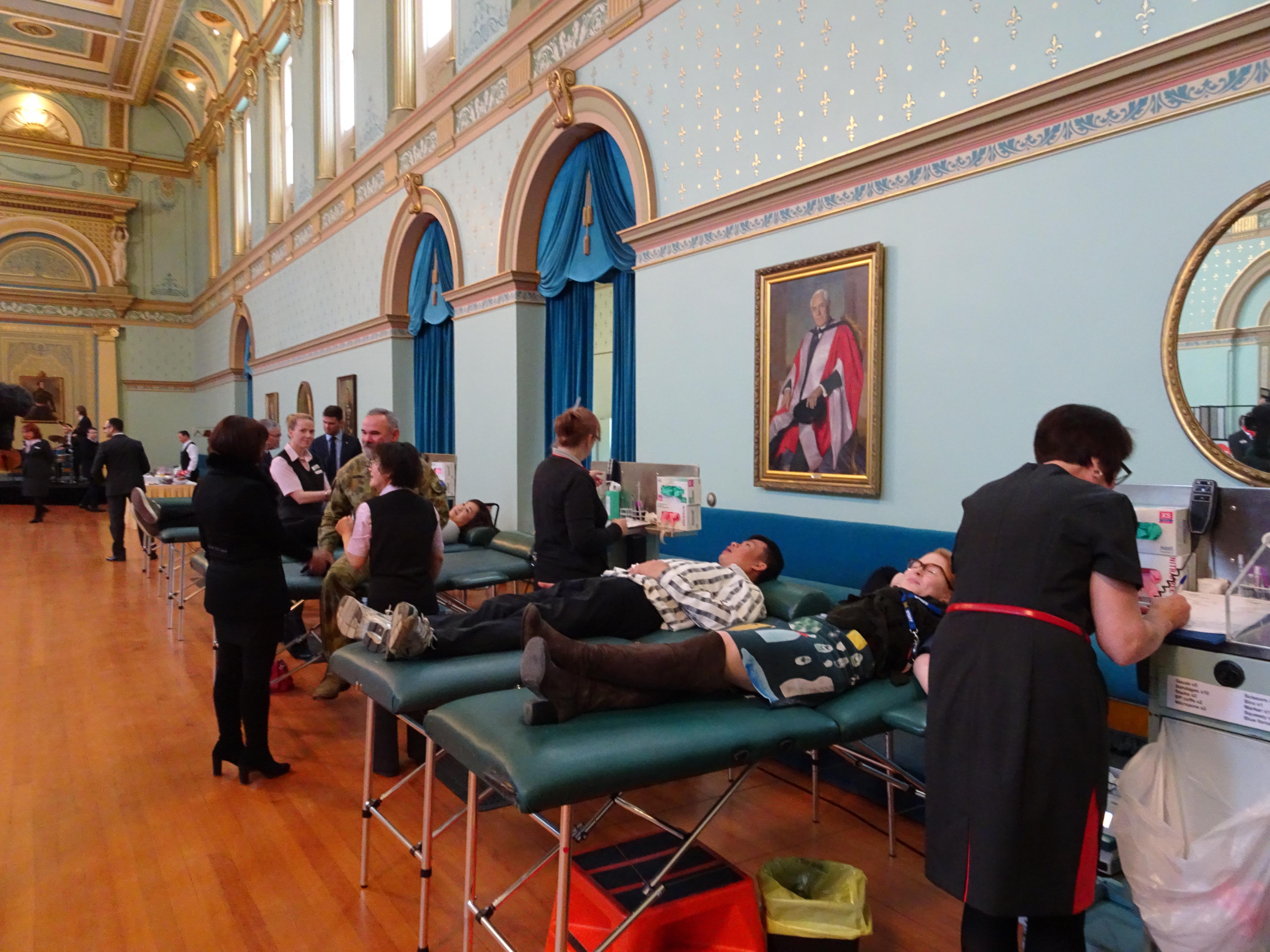 Introduction
You will be able to give blood in the Government House Ballroom when it once again becomes a temporary blood donor centre, continuing its historic link with the Australian Red Cross.
Body
Donors will be able to give blood in the Ballroom on 30 and 31 August.
To book call 13 14 95 and request Government House Ballroom as the donation site. Government House is located on Government House Drive (off St Kilda Road).
The Australian branch of the Red Cross Society was officially formed at a meeting at Government House on 13 August 1914, which was instigated by the then Governor-General's wife Lady Helen Munro-Ferguson. (The nation's first eight Governors-General lived at Government House, known as 'Federal Government House', from Federation in 1901 until 1931).
The Ballroom and other areas of Government House were used as a collection and despatch depot during World Wars One and Two.
As Patron of the Victorian branch of the Australian Red Cross, the Governor's husband, Mr Anthony Howard QC, instigated the blood donation day last year.
Following its success, the event has been extended to two days this year.