Feature Image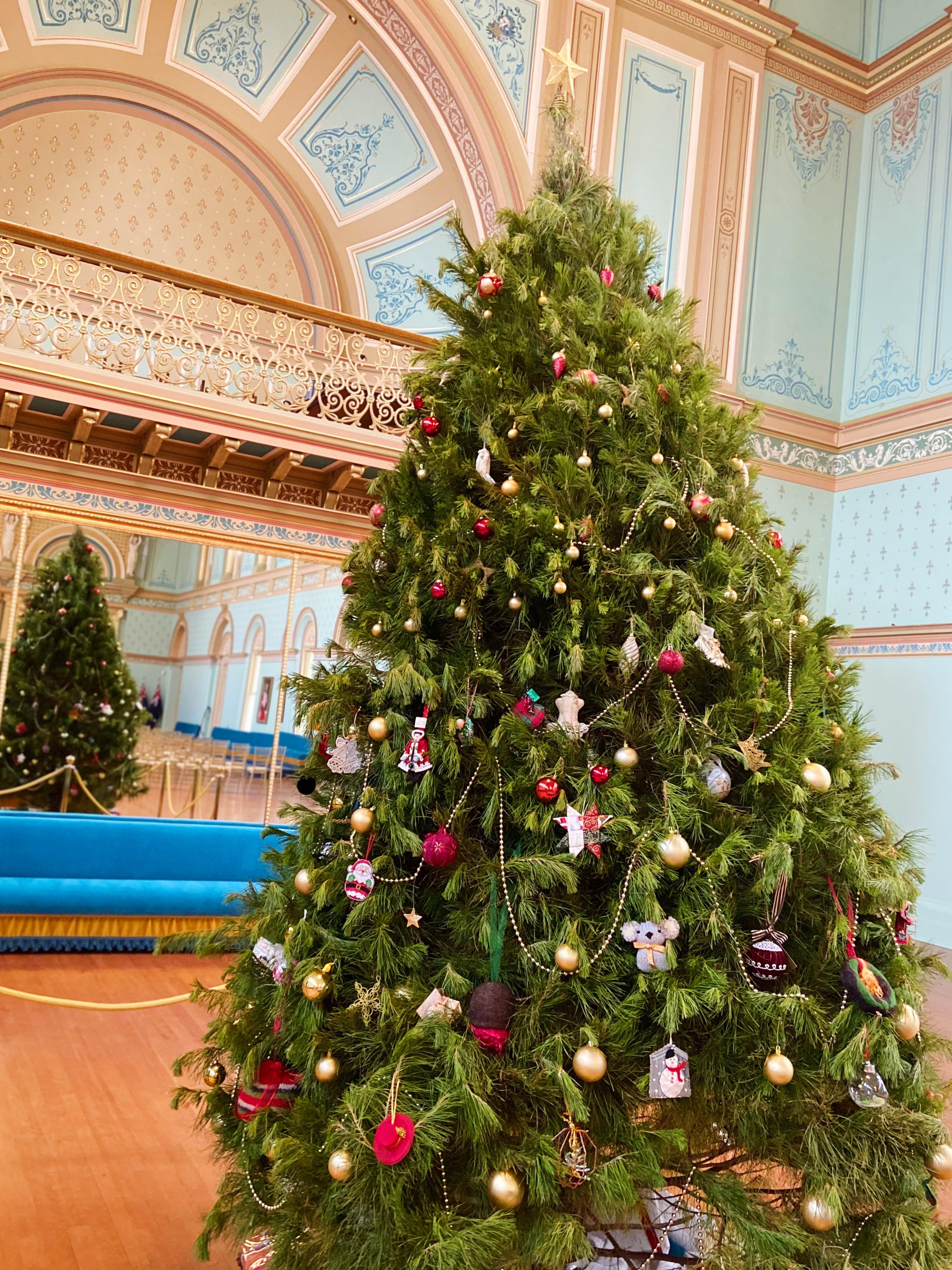 Introduction
Ornaments for the 2021 Government House Christmas Tree were handmade by participants in the Royal Agricultural Society of Victoria Art, Craft and Cookery competition.
Body
Each year, different groups are invited to provide decorations for the Government House Christmas Tree that are reflective of their particular skills and which are representative of their particular communities. The decorated tree provides a backdrop to the many events that occur at Government House throughout the festive season.  
This year, mindful of the disappointment when the much-loved Royal Melbourne Show had to be cancelled for a second consecutive year, the Governor and Mr Howard were eager to involve members of the Royal Agricultural Society of Victoria in the official program. Through the RASV, Victorians who were usually participants in the Show's Art, Craft and Cookery competition were invited to create ornaments for the tree.  
The Governor and Mr Howard were delighted with the wide variety of beautiful ornaments submitted to decorate the tree, reflecting a great diversity of design, materials and methods of construction. 
Ornaments were submitted from all corners of the State, from Beaufort to Shepparton with groups of school children also contributing, from St Oliver Plunkett Primary School in Pascoe Vale, and Bacchus Marsh Grammar School, Overnewton Anglican Community College, and Patterson Lakes Primary School. 
Sally Laycock of North Balwyn took her inspiration from the State Emblems of Victoria when creating her ornament. She embroidered the Leadbeater's Possum, the Helmeted Honeyeater, the Common Sea Dragon, and the Common Heath onto the Victorian State Tartan, and included gold thread in her design, indicative of Gold, the State Mineral of Victoria. 
Varied materials and skills were utilised in producing the ornaments, including millinery, knitting and crochet, painting, weaving and sculpting. Other ornaments were created using cross-stitch and embroidery,  
In submitting her Christmas ornament depicting the nativity scene built from fondant and sugar paste, Nola Cordell of Hoppers Crossing said "I feel very honored to be a part of this". 
Ann Hall, from Yea, who created a beautiful hand-painted porcelain bauble, depicting the Tower of Government House Victoria, said of the inspiration for her ornament, "As a young child I would travel to Melbourne on the train with my family from Upwey to Flinders Street Station and as we approached Melbourne, we would see the tower emerging out of the treetops".