Feature Image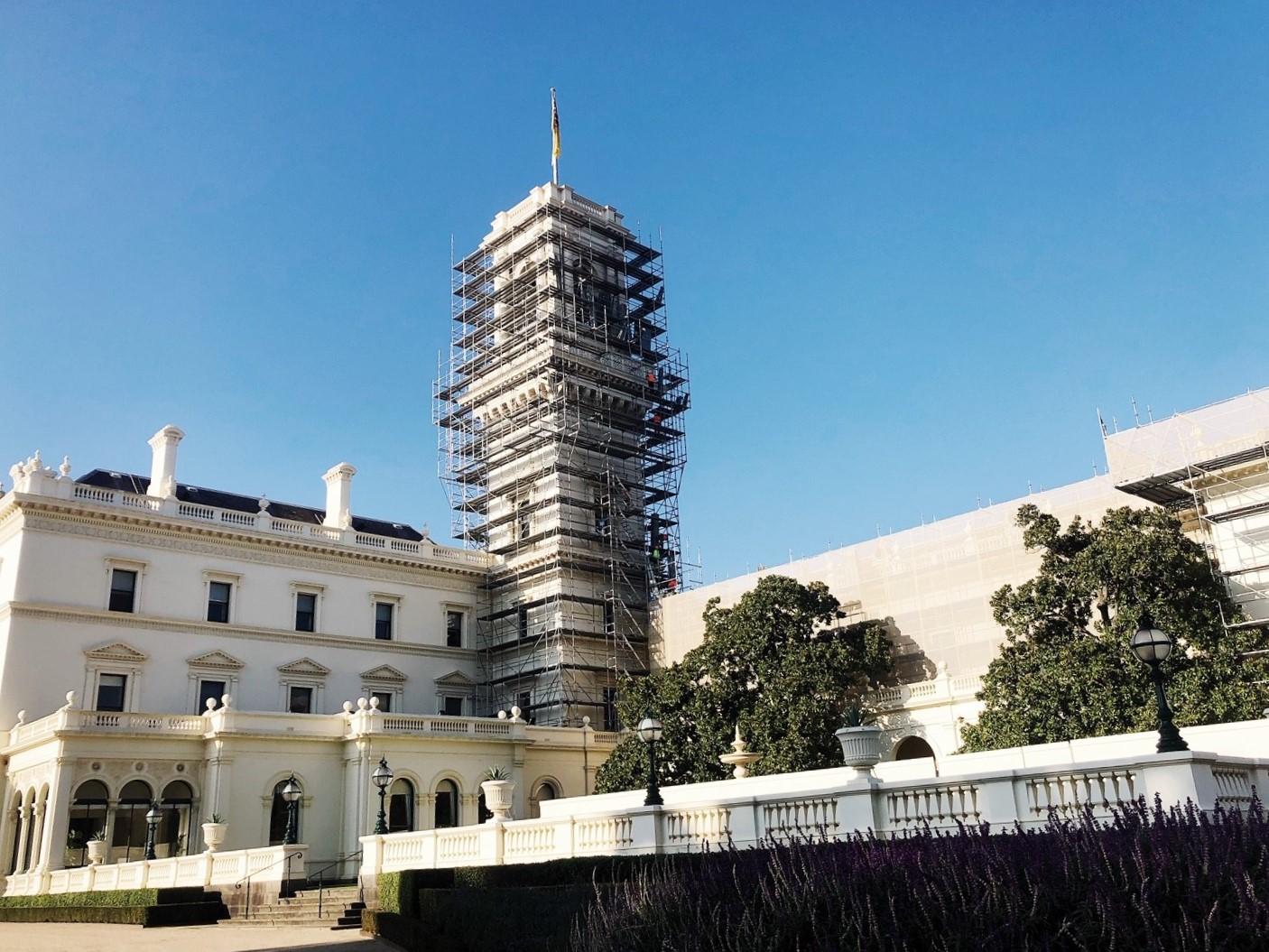 Introduction
During 2019, an ongoing project to repair and maintain sections of the facade of Government House Victoria will continue into its next phase.
Body
Built between 1872 and 1876, Government House is a national heritage-listed public building and a key asset of major significance for the State of Victoria, and the nation.
As the building nears its 150th birthday, it is important that it is maintained appropriately to welcome the many visitors from the community and abroad who come to the House. As with all heritage buildings, ongoing works are required to ensure that Government House is conserved and protected for future generations.
Maintenance is the single most effective means of conservation and protection, and at times requires substantial works to be undertaken. A project restoring the roof and replacing the original slate tiles has been underway in stages since 2011 and is due to be completed by 2020.  
The most visible point of Government House, the 44-metre high Tower, has not been painted in over 50 years and so this Melbourne landmark will also be repaired and repainted to protect it for future generations.
The care and conservation of the House should, in accordance with the Victorian Government Cultural Heritage Asset Management Principles, protect and conserve the House, and these works form part of State Budget funding provided for security and conservation upgrades in Victorian government buildings.