Feature Image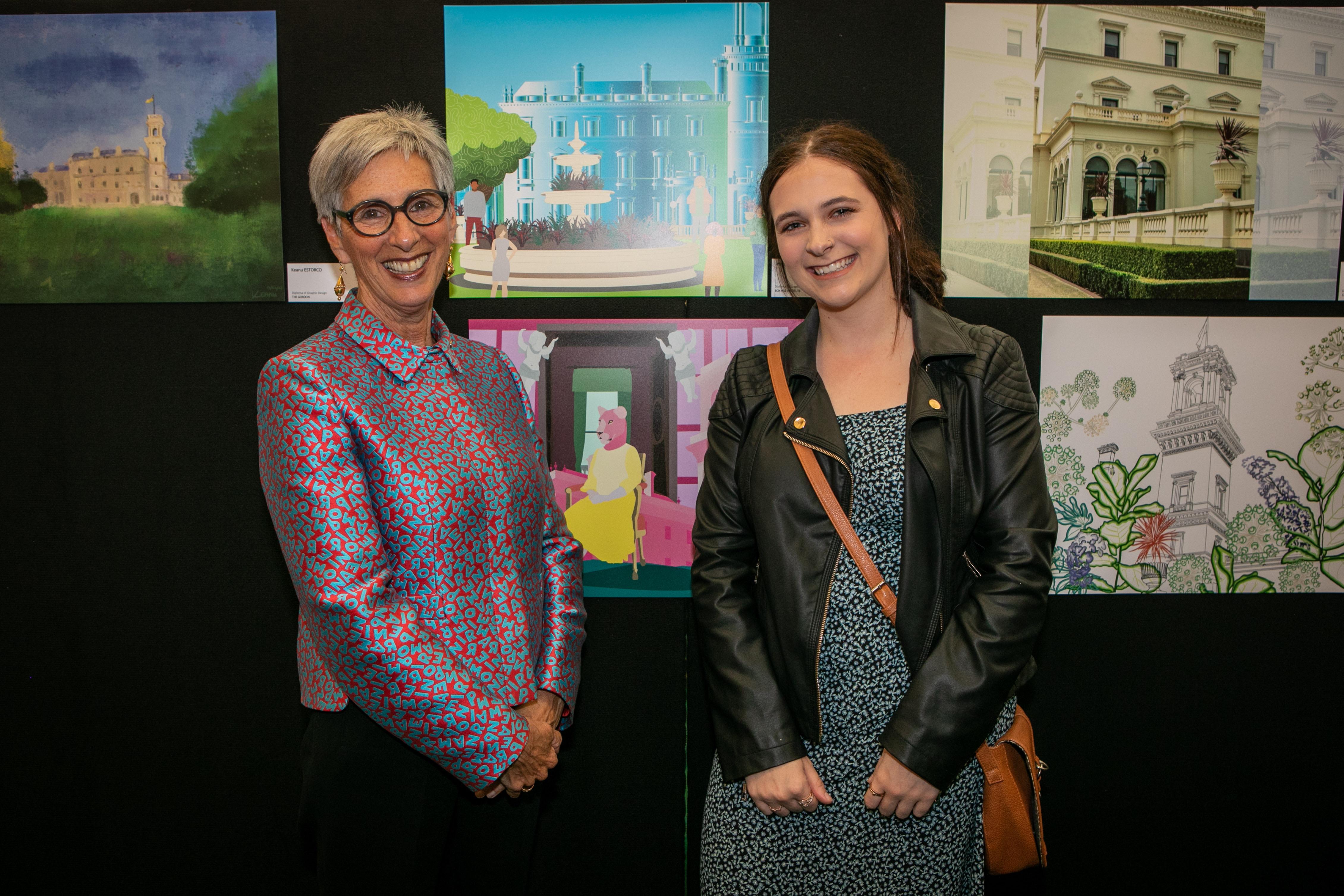 Introduction
This week, the Governor and Mr Howard hosted an exhibition and reception for participants in the Government House Design Project.
Body
The Governor and Mr Howard were delighted to be able to support Victoria's strong creative industries, particularly students who represent the next generation of design excellence.
Earlier in the year, the Governor and Mr Howard invited students from a variety of Victorian university and TAFE Design programs to attend Government House to view the House and gardens, and to submit an image inspired by what they had seen, using a medium of their choice. 
At the exhibition and reception, the Governor and Mr Howard had the opportunity to congratulate the participating students and thank the university and TAFE staff for their enthusiastic support of the project. An image submitted by each student was on display during the exhibition.
The Office of the Governor purchased one of the works for use on the Governor of Victoria's official Christmas Card in 2021.   The selected image was submitted by Jemma Fletcher, who is currently undertaking an Advanced Diploma of Graphic Design at Box Hill Institute. The artwork is a digital illustration which interprets the rich history of Government House Victoria along with its contemporary use.
Speaking during the event, the Governor said:
"The number of students who have participated in this design project, and the outstanding quality of the work produced, shows a diversity of skill and great promise that will contribute to the cultural life and the economy of our State.  We look forward to meeting the talented students and teaching staff who contributed to this initiative".