Feature Image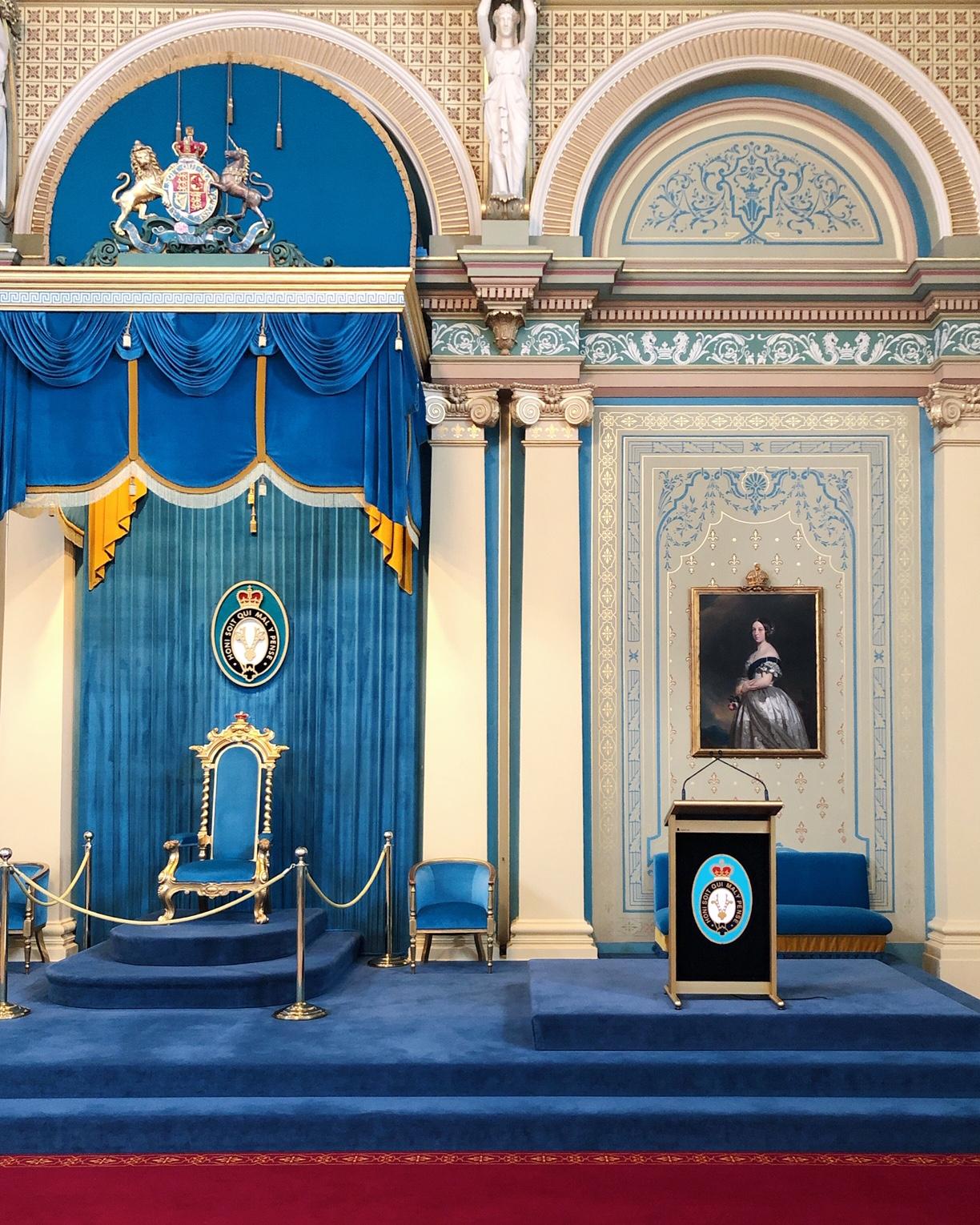 Introduction
The Governor addressed the Committee for Melbourne via video link, prior to a COVID-19 Road to Recovery Forum.
Body
On Tuesday, the Governor addressed a members and friends of the Committee for Melbourne, reflecting on 2020 and on the challenges and opportunities for the city beyond the recent COVID-10 restrictions. After the Governor's departure, the Committee for Melbourne facilitated a roundtable discussion, in which leading Melburnians were given the opportunity to reflect on the Governor's message and to provide updates from their Road to Recovery Taskforce 
During her address, the Governor acknowledged that Victoria and Victorians have, in 2020, been through a great deal, and talked about the opportunities for Melbourne and Victoria as we emerge from COVID-19.
'If we are to talk of opportunities – and now is the time when we must – there are many ways to frame the conversation and, no doubt, a variety of suggestions as to how Victoria can now recover. Of course, the important question is not just how we recover, but how we can come back stronger and better.', the Governor said.

The Governor also discussed the ways in which our city will emerge from the changes that COVID-19 has forced upon us: "Almost without exception, the impact on our cities of a less centralised workforce has been front of mind in discussions. In rebuilding our cities, should we be trying to rebuild in the same way, or will the recent experience change them forever? What will be the impact of this global crisis on how and where we build, live and work? We know that the built environment needs our renewed reflection. What will be sustainable? And what will safe and sustainable public housing look like? Also, how do we ensure universally perfect connectivity?"
The Committee for Melbourne, of which the Governor is Patron is a non-profit organisation, founded in 1985 to bring together representatives from businesses, academic institutions and non-profit organisations for networking and developing and providing policy advice to Government. It aims to keep Melbourne as one of the world's most liveable cities.
Read the Governor's speech in full here, and to learn more about the Committee for Melbourne, visit their website.