Feature Image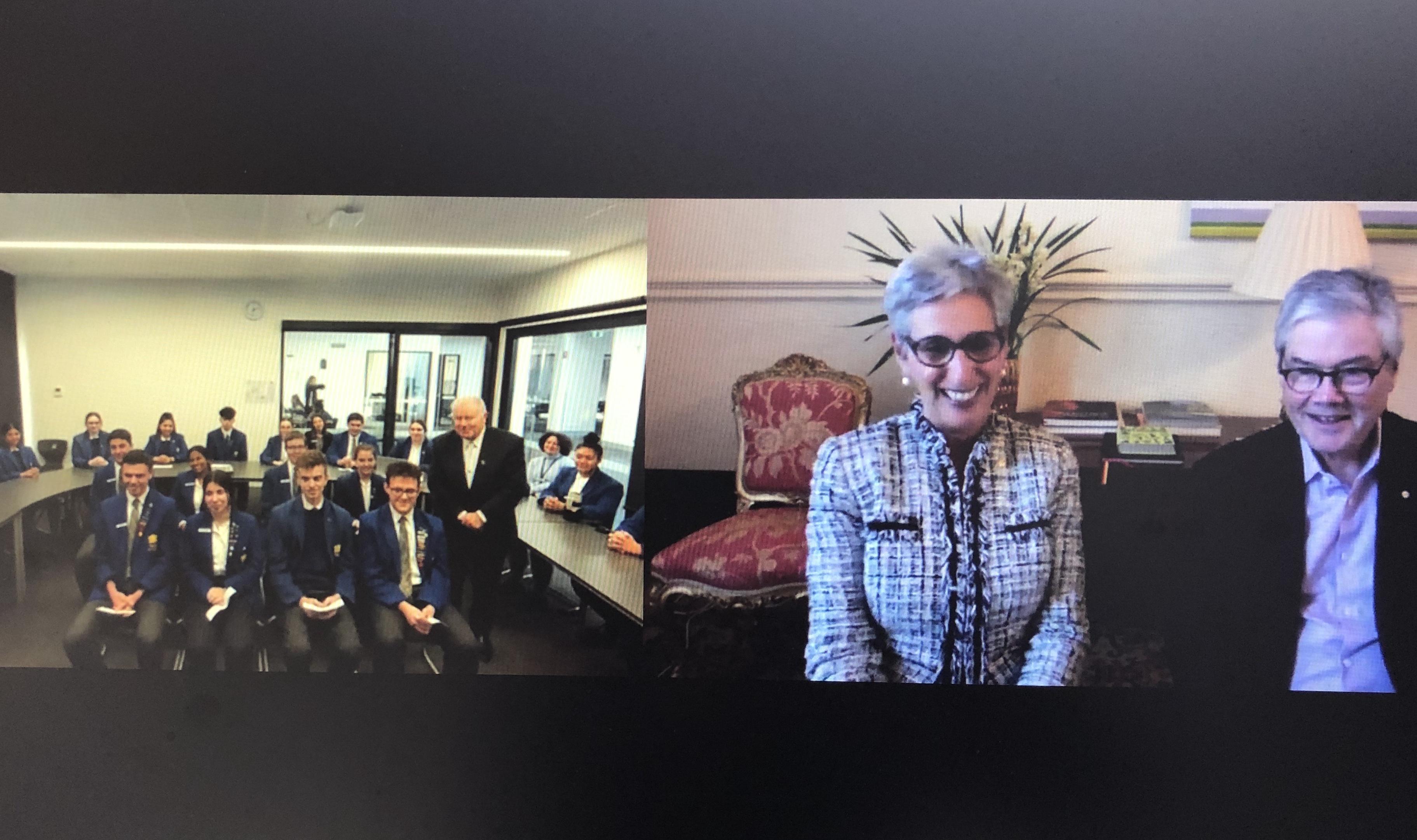 Introduction
The Governor in Schools Program provides an opportunity for students to learn about the role of the Governor in our democracy.
Body
One of the ongoing priorities of the Governor and Mr Howard is to facilitate an understanding of the role of the Governor, particularly among young people. The Governor and Mr Howard regularly welcome school groups to Government House Victoria, where they are given an opportunity to tour the State Apartments, learn about the Governor's role in our democracy, and ask questions. The Governor and Mr Howard also visit schools across our community as part of their regular ongoing program.
Recognising that not all schools are able to travel to Government House, the Governor in Schools Program was created to allow students in all regions of Victoria the opportunity to meet the Governor and Mr Howard and to learn about the role the Governor plays in our democracy and system of government.  The program is aimed at students currently studying subjects such as Civics and Citizenship, VCE Australian and Global Politics and VCE Legal Studies. The program is also aimed at those students undertaking roles in student leadership - specifically for student leaders, such as school and house captains. Facilitated through video conferencing, each group spends approximately thirty minutes speaking with and asking questions of the Governor and Mr Howard.
This week the Governor and Mr Howard were hosted by St Monica's College Epping, a Catholic co-educational regional College located in the northern suburbs of Melbourne.  The College has 1,950 students and 330 staff across three campuses.
The twenty five participants from St Monica's were a mix of year 11 and 12 students. They included a class studying VCE Australian and Global Politics, where students are offered the opportunity to engage with key political, social and economic issues, and to become informed citizens, voters and participants in their local, national and international communities, together with the four School Captains and Vice-Captains.
Many of the young people participating in the program are actively involved in school life, with a number of students chosen to represent St Monica's on the Premier's Spirit of Democracy Tour and the National Secondary Students Convention, both scheduled to take place in 2020 but now unfortunately postponed due to the COVID-19 pandemic.
In preparation for the Q&A with the Governor and Mr Howard, and after some extensive research in their classroom, the students prepared a number of questions examining the constitutional, ceremonial, community and international roles of the Governor.