Feature Image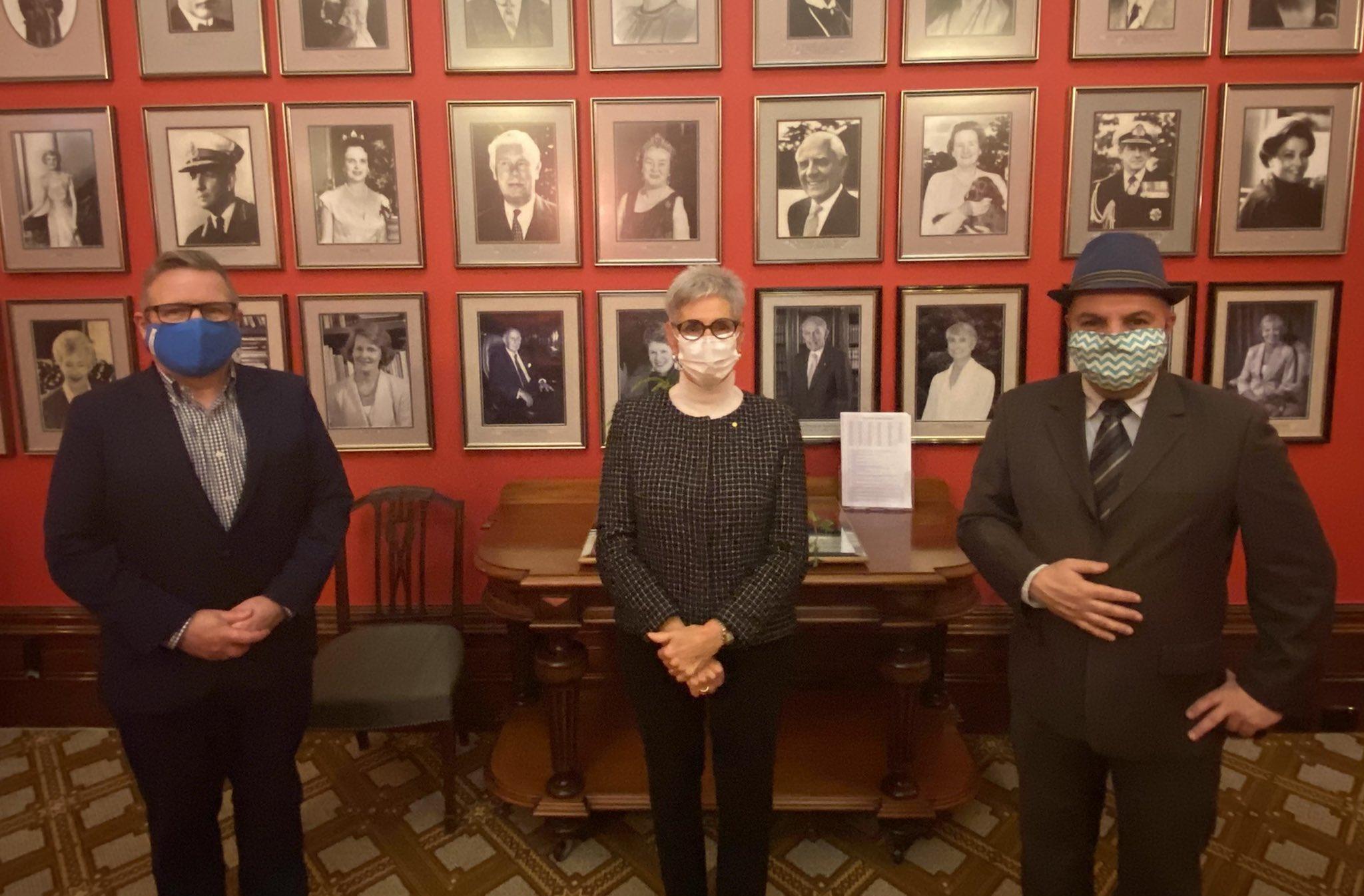 Introduction
The Vice Regal program has once again returned to in-person events, in line with current public health guidelines. 
Body
The Governor this week resume in-person meetings at Government House with a range of community representatives.  Among other meetings this week was a briefing from Mr Alex Kats, Chair and Mr Mark Walsh, Vice Chair, of the Council of Christians and Jews, and a meeting with Professor Adam Shoemaker, Vice Chancellor of Victoria University.   
Meeting with the Vice Chancellor was an opportunity for the Governor to hear about the ways the University – and Victoria's tertiary  institutions more broadly – have navigated the ongoing challenges of COVID-19 for the students who study at our Victorian universities. 
In advance of Refugee Week, the Governor also met with Mr David Manne, Executive Director and Principal Solicitor of Refugee Legal.  Refugee Legal is the largest provider of free legal assistance to disadvantaged migrants, asylum seekers and refugees in Australia. 
The Governor and Mr Howard this week met with Ms Jill Garner AM, the Victorian Government Architect, and Mr Ewan McEoin, Senior Curator of Contemporary Design and Architecture at the NGV.  The meeting was a chance for the Governor and Mr Howard to hear from leaders of the architecture and design sectors in Victoria, which in addition to supporting a thriving creative design industry also hosts Australia's largest international design event, Melbourne Design Week.