Feature Image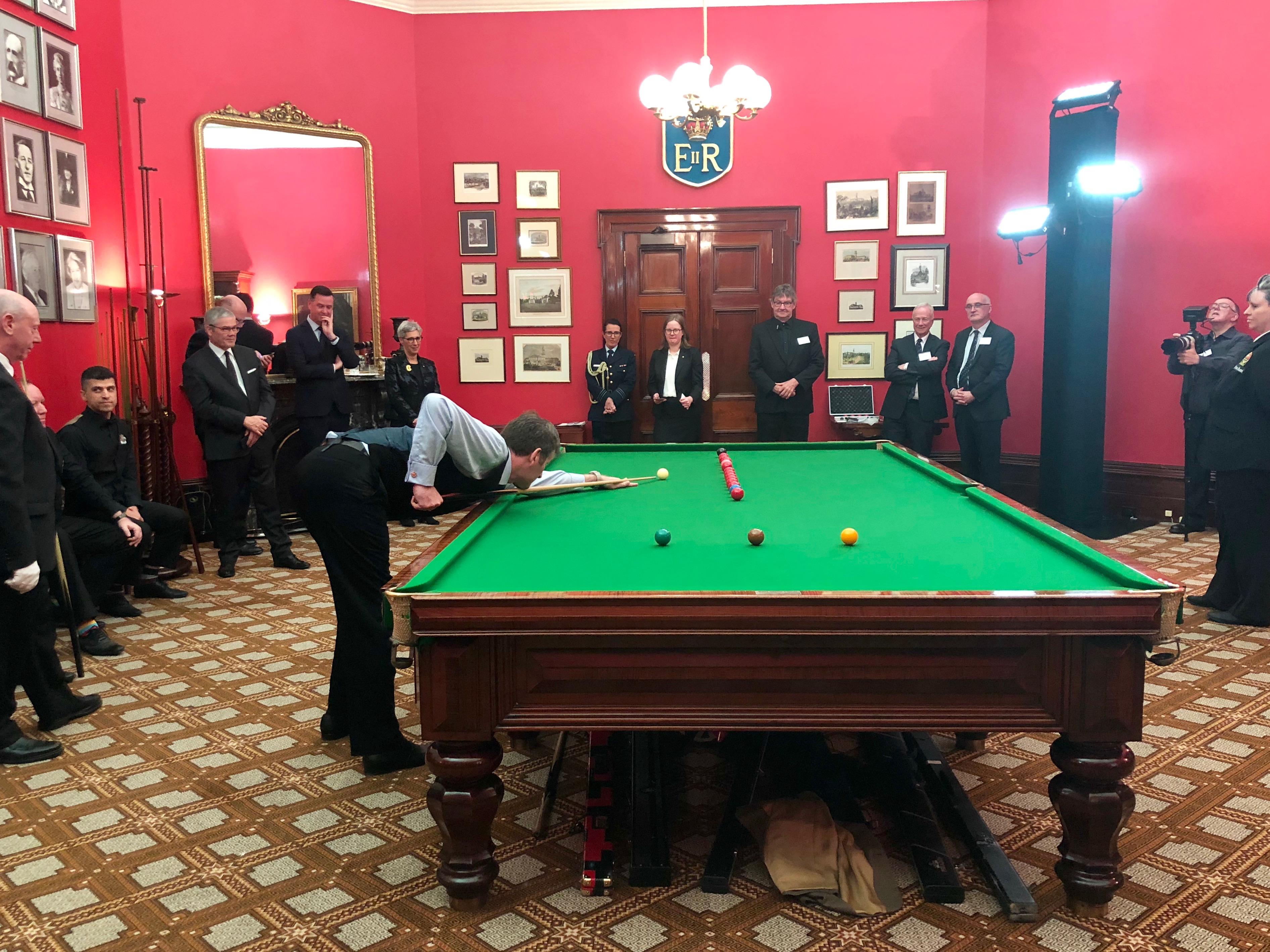 Introduction
The historic Alcocks 'John Roberts' billiard table installed when Government House was built in 1876 saw some action by world champion players today as part of the launch of the 2018 Pacific International Billiards and Snooker Tournament which starts in Melbourne tomorrow.
Body
The Victorian team marginally defeated "The Rest of the World" team in the friendly exhibition matches.
The players who took part included World Number One Billiards Player Peter Gilchrist (an English-born Singaporean) who holds the world record break of 1346; World Number Three Robert Hall (from England) who has been English champion six times; and World Disability Snooker and Billiards Player Venkateswaran 'Raja' Subramanian (from India) who is one of the world's best billiards and snooker players.
The launch was hosted by the Hon. Linda Dessau AC, Governor of Victoria, who is Patron of the Victorian Billiards and Snooker Association, and Mr Anthony Howard QC.
Other famous players to play on the table include English billiards player John Roberts junior - whose father the table was named after - who was invited by Governor Sir George Bowen to exhibit his skill on the table shortly after it was installed at Government House in June 1876.
And Australian player, Walter Lindrum, who was World Professional Billiards Champion from 1933-1950, was a regular visitor to Government House in his retirement to visit then Governor Sir Dallas Brooks.