Feature Image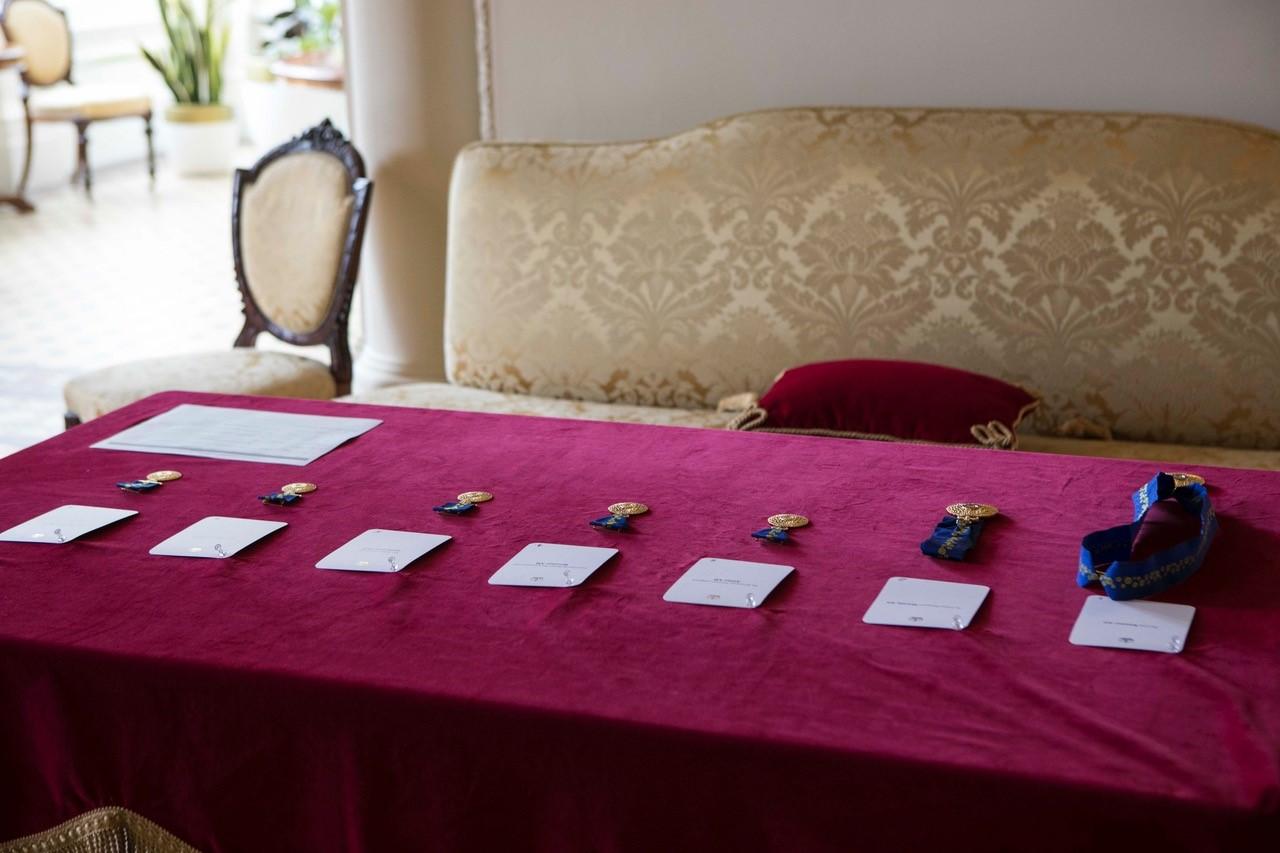 Introduction
This week saw the long-awaited return of physical events at Government House Victoria, with the Governor and Mr Howard welcoming back Victorians into the Grounds for COVID-safe investiture ceremonies.
Body
Due to the onset of COVID-19 earlier in the year, the planned investiture ceremonies for Victorian recipients of Order of Australia Awards announced on Australia Day, due to be held in late March 2020, were necessarily postponed.  This week, after restrictions have been scaled back, smaller COVID-safe ceremonies took place in the State Apartments.  These ceremonies marked the first of many which have been scheduled for the coming weeks, which will finally see these worthy recipients invested with their Australian Honours by the Governor.
Among many of the worthy recipients this week were husband and wife Mr Frederick and Mrs Kathryn Edwards of Camberwell.  Mr and Mrs Edwards were both invested with Members of the Order of Australia, for service to the community through a range of organisations.
Mr Edwards has a long history of involvement with many Victorian organisations. As well as serving as a board member of Bestchance Child Family Care from 1981 to 2014, he is also a former Secretary and Assistant Secretary of the Old Scotch Collegians' Lodge, and has been a fellow of the Royal Australian Institute of Architects since 1988.  He has been recognised for his many community roles, including being awarded a Liberal Party of Australia Services Award in 2005, and a Victorian Premier's Award in 2001.
Mrs Edwards has had a long career as primary school teacher in many State primary schools between 1970 and 2014, and has served as a Past Parent Educator at STEP support in support of stepfamilies, and is a past volunteer at the Box Hill and Camberwell Citizens Advice Bureau.  Mrs Edwards is the current Vice-Chair of the Bestchance Child Family Care Heritage Committee, as well as the author of Burwood Boys, Seven Stories of Success, published in 2019.
Visit this page [link] to read about some of the other worthy recipients invested with their Honours this week, and if you know someone who should be recognised for their community work, visit this page for more information about the nomination process.