Feature Image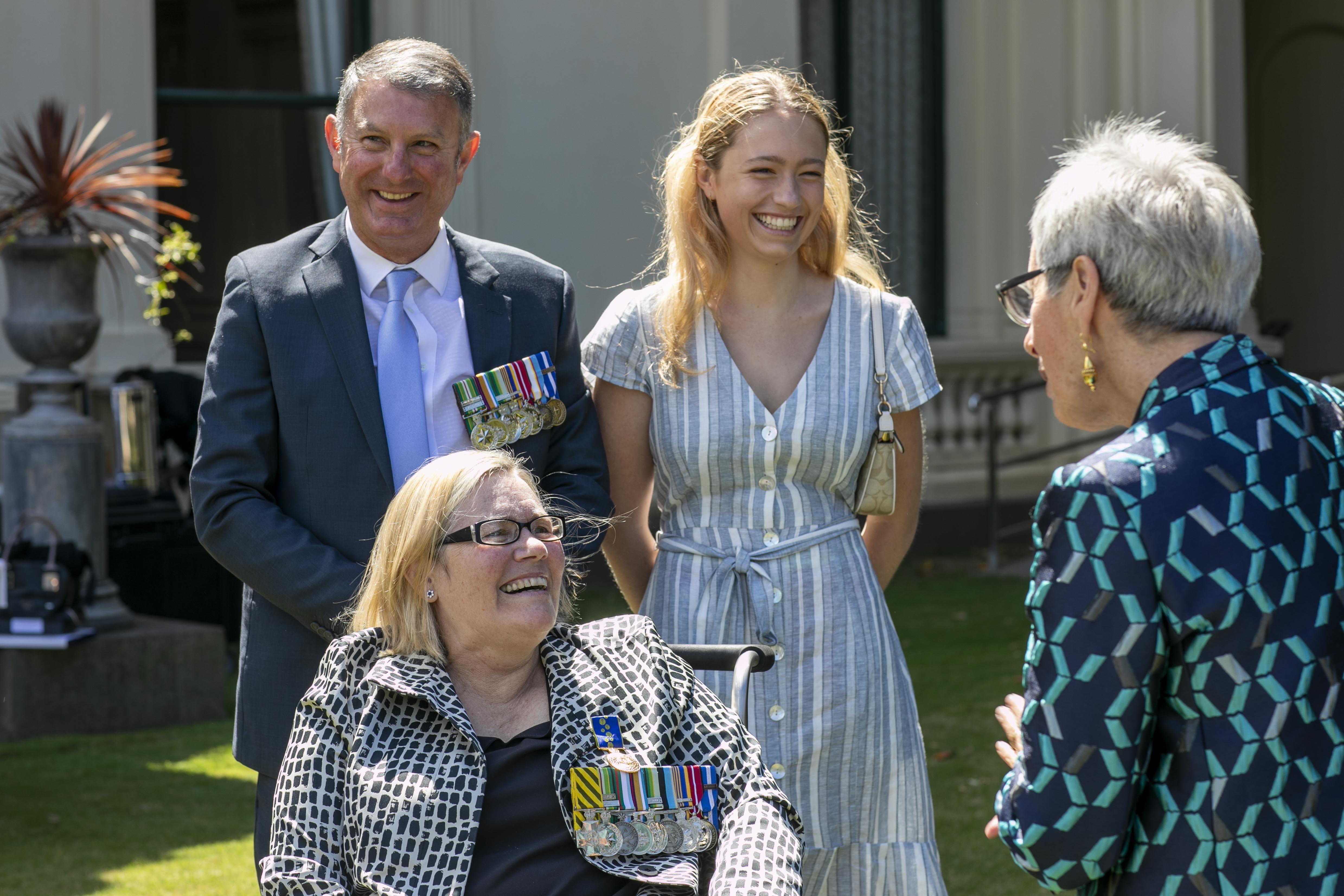 Introduction
This week of Remembrance Day also saw the Governor and Mr Howard host several investiture ceremonies to honour the great Victorians of today. 
Body
This week, the Governor and Mr Howard hosted several investiture ceremonies for recipients of the Order of Australia for Queen's Birthday 2021 Honours. The program of investitures will continue over the coming weeks, and will see Victorians from all parts of the State recognised for their contribution to their community.   
Among those honoured this week were Ms Elizabeth Gosper, for her service to people with a disability through sport, and Associate Professor Peter Grant, for his service to gynecological oncology.  Read more about recipients from this weeks' ceremonies here. 
Remembrance Day has been marked on 11 November for over a century, and this week, the Governor, accompanied by Mr Howard, attended and spoke at the annual service at the Shrine of Remembrance to pay tribute to those who have served, and who sacrificed their lives.  Read the Governor's 2021 Remembrance Day address here. 
In a week that honoured both the Fallen in war and the community heroes of today, the Governor and Mr Howard also attended the State Funeral of another great Victorian, Mr Bert Newton AM MBE, who died after a period of ill health.  In 1979, Mr Newton was made a Member of the Order of the British Empire by Queen Elizabeth II for his services to the performing arts, and in 2006, he was appointed a Member of the Order of Australia for his significant contribution to the entertainment industry over his many decades on television, and for his support to a range of medical research and charitable organisations.   
The Governor also this week paid tribute following the death of the 25th Governor of Victoria, the Hon Sir James Gobbo AC, CVO, QC, whose State Funeral will take place next week. Read here the Governor's statement following Sir James's passing.  
Concluding the week, the Governor swore-in Professor James Angus AO as the 15th Lieutenant-Governor of Victoria, replacing another distinguished Victorian, Mr Ken Lay AO, APM. Read more about Professor Angus here, and more about the role of the Lieutenant-Governor here.