Feature Image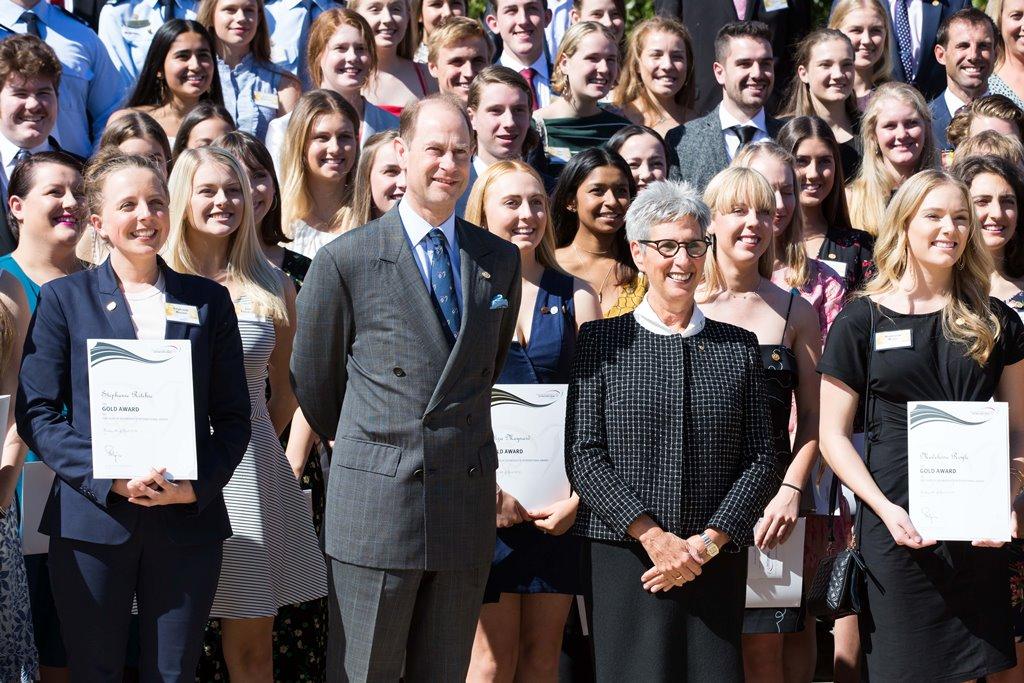 Introduction
HRH The Prince Edward, Earl of Wessex KG GCVO presented 67 Victorian students with their Gold Duke of Edinburgh Awards at Government House today.
Body
HRH The Earl of Wessex also presented Long Service Medals and a Distinguished Service Silver Medal at the ceremony hosted by the Hon. Linda Dessau AC, Governor of Victoria.
The Governor, who is patron of the Duke of Edinburgh Awards in Victoria, said she was delighted to be joined by HRH the Earl of Wessex, who was continuing the work of HRH Prince Philip, the Duke of Edinburgh, and was an ardent supporter of  the program.
'I know that one of his great missions has been to broaden the reach of the award, to ensure that the experience is more accessible for those from different walks of life," the Governor said
The Governor said the awards had a rich history across six decades, yet remained relevant to young people.
"The principles of self-discovery on which it is based – empowerment, responsibility, commitment, community contribution and perseverance - do not depend on the fashion of the day. They will never be outdated," the Governor said.
The Governor said she was proud that 6,000 young Victorians from across 250 organisations commenced the award each year, and that that number continued to grow.