Feature Image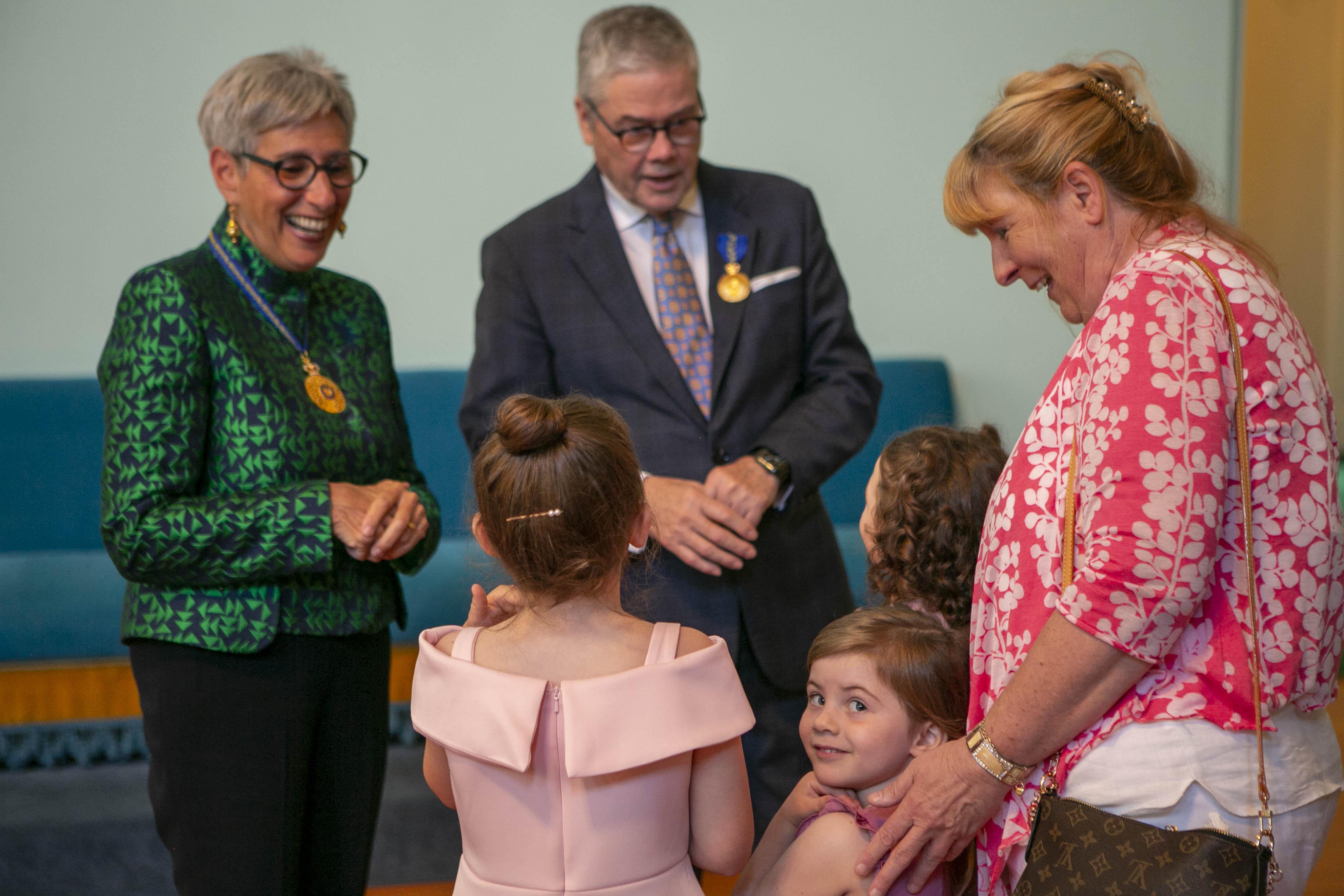 Introduction
This week, the Governor and Mr Howard enjoyed being able to lend their support to some of Victoria's most significant festivals.
Body
Earlier in the week, the Governor and Mr Howard attended a Melbourne Fashion Festival runway show, held at the iconic National Gallery of Victoria.  The show featured many mainstays of the Australian fashion industry, including Ellery, Romance Was Born, and Carla Zampatti.  The Governor and Mr Howard had the pleasure of launching the 2021 Melbourne Fashion Festival at an event at Government House several weeks ago – read more about the launch here. 
Each year, the Melbourne International Comedy Festival Gala is held to raise funds for Oxfam. After a necessary hiatus in 2020, this year the Gala returned, and included performances by some of the world's best comedians.  The Governor and Mr Howard were very happy to have been able to attend this event, to lend their support to the festival, to the performers, and to Oxfam. 
This week, program of investitures carried over from 2020 concluded, with a ceremony held for the Australian Bravery Decorations.  These awards recognise bravery by people whose selfless actions put them in jeopardy to protect the lives or property of others. Read about the ceremony here.  
The Governor and Mr Howard's commitment to connecting with Victorian students continued this week, as the Governor in Schools program continued with Legal Studies students from Mill Park Secondary College. The Governor and Mr Howard enjoy the opportunity to answer questions and speak with students. To learn more about how your school can be involved in the Governor in Schools Program, visit this page.