Feature Image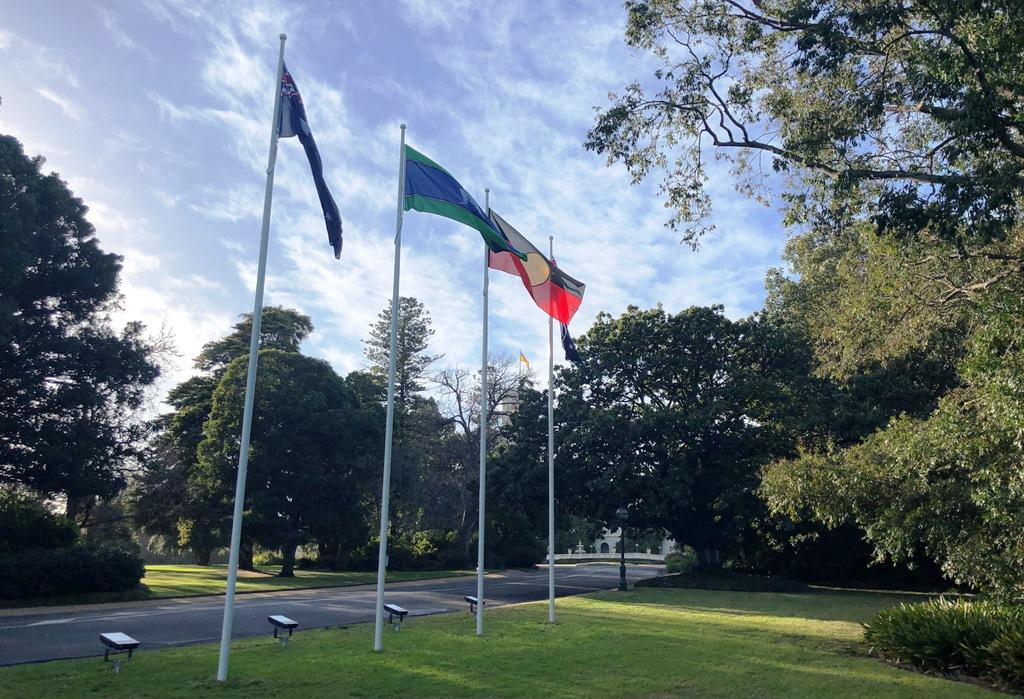 Introduction
The Aboriginal and Torres Strait Islander flags will be permanently flown at Government House Victoria following an historic flag raising ceremony led by the Hon. Linda Dessau AC, Governor of Victoria, today.
Body
The Governor said that flying the Aboriginal and Torres Strait Islander flags alongside the Victorian and Australian flags at Government House was a symbolic and important step.
'This House stands on land that was nurtured and cared for by Indigenous people across many millennia,' the Governor said at the flag raising ceremony.
'It is not hard to imagine the hurt and chaos caused when Europeans arrived.
'As a community, we have struggled to find the ways to overcome it.
'Today, on behalf of the people of Victoria, we here at Government House – the State House – are attempting to take just one of the many steps needed on that pathway. It is a symbolic step, but an important one. Symbols matter.'
The Aboriginal and Torres Strait Islander flags have previously been flown at Government House to mark occasions such as NAIDOC week, however they will now be permanently installed near the front gate.
The Governor said the flags would welcome each visitor to Government House, giving instant recognition to the history of the land and the importance of country.
'It is a clear visual statement that Aboriginal Victorians are indeed valued, respected and at the heart of who we are as a community,' the Governor said.