Feature Image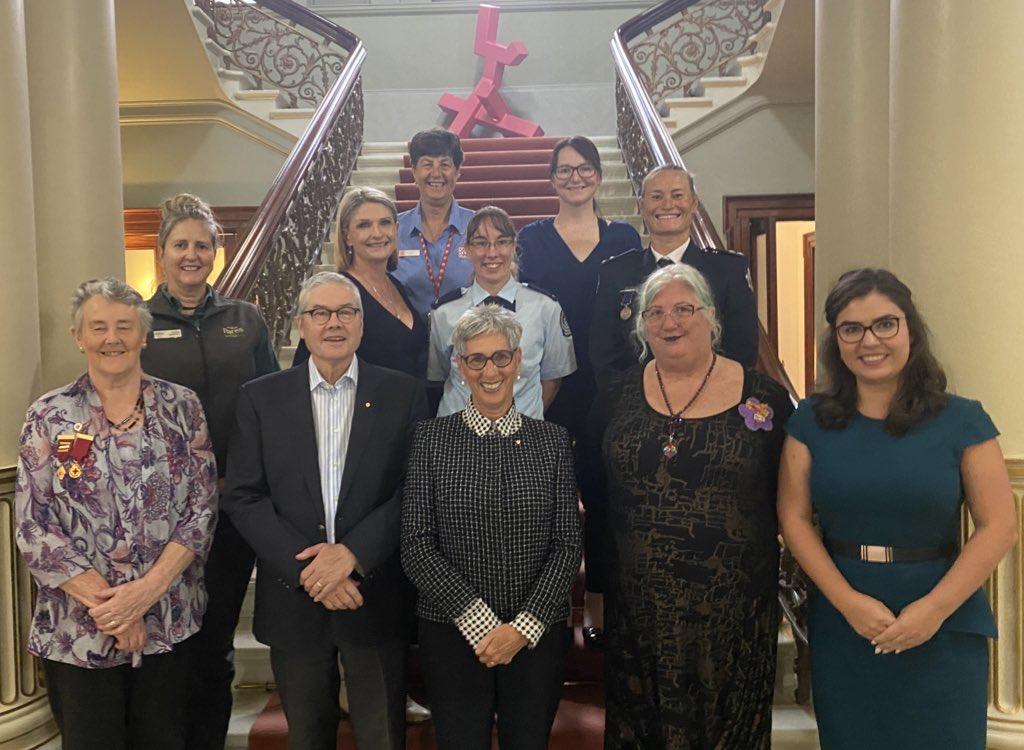 Body
As the first female Governor of Victoria, the annual celebration of International Women's Day affords the Governor the opportunity to speak with women and girls from many organisations, backgrounds, and walks of life. In 2020, the Governor was very pleased to attend and host several functions on and around International Women's Day, with both women and men, each focussing on the importance of commending  the achievements of women, and working toward equality in all facets of society.
In the lead up to International Women's Day, the Governor attended the Royal Women's Hospital 2020 International Women's Day Breakfast, and paid tribute to their long history in advocating for women's health, and recognising the particular challenges women face.
The Governor and Mr Howard had the pleasure of hosting women from Victorian communities who had been affected by the recent bushfires, for an International Women's Day Morning tea and roundtable discussion.  This event saw women from all over Victoria - include Bairnsdale, Wodonga, Heyfield and Colac -  come together to discuss the challenges facing their communities, and the ways in which women have supported one another through an immensely trying time.
Finally, on Sunday 8 March, International Women's Day, the Governor had the pleasure of attending the Emergency Services Foundation afternoon tea, marking IWD 2020, where the Governor spoke of the importance of recognising the impact that working in the Emergency Services can have on women and their families.  The Governor and Mr Howard then attended the ICC Women's T20 World Cup Final at the MCG.  This event broke the Australian attendance record for a stand-alone women's sporting event, and was a fitting way to conclude the annual celebration of women's achievements.