Feature Image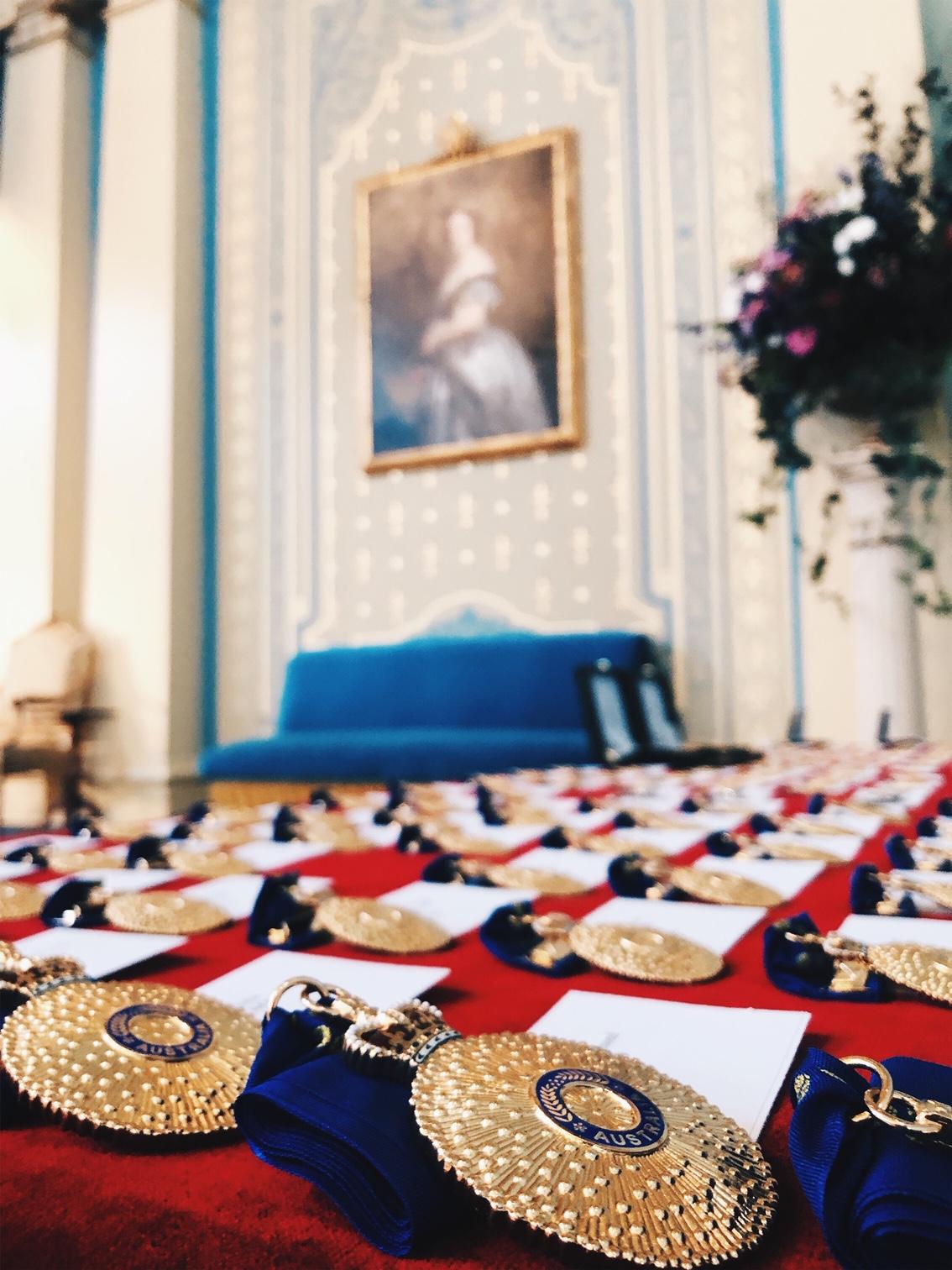 Introduction
The Governor will host an investiture for recipients of the 2019 Australian Bravery Decorations on Wednesday 27 November.
Body
Her Excellency, the Hon Linda Dessau AC, Governor of Victoria, will host an Investiture for 19 Victorian recipients of the 2019 Australian Bravery Decorations at a ceremony at Government House, Melbourne.  The Australian Bravery Decorations are the pre-eminent awards that recognise bravery by people whose selfless actions put themselves in jeopardy to protect the lives or property of others.
Brave acts usually involve a deliberate choice to go from a place of safety to danger or remain in a perilous situation to provide help to another.
Among the awards will be 3 posthumous decorations, being presented to the families of the Late Mr William Henry Doyle, the late Dr Bernard Haselden Quin and the late Mr Wilfred Shugg.  During World War II, the men were part of a small group who elected to remain on the island of Nauru, in order to protect the indigenous population from the advancing Japanese forces.  The men were taken prisoner and executed in March 1943.
To watch a livestream of the ceremony, or to read a full list of recipients and citations, visit this page.