Feature Image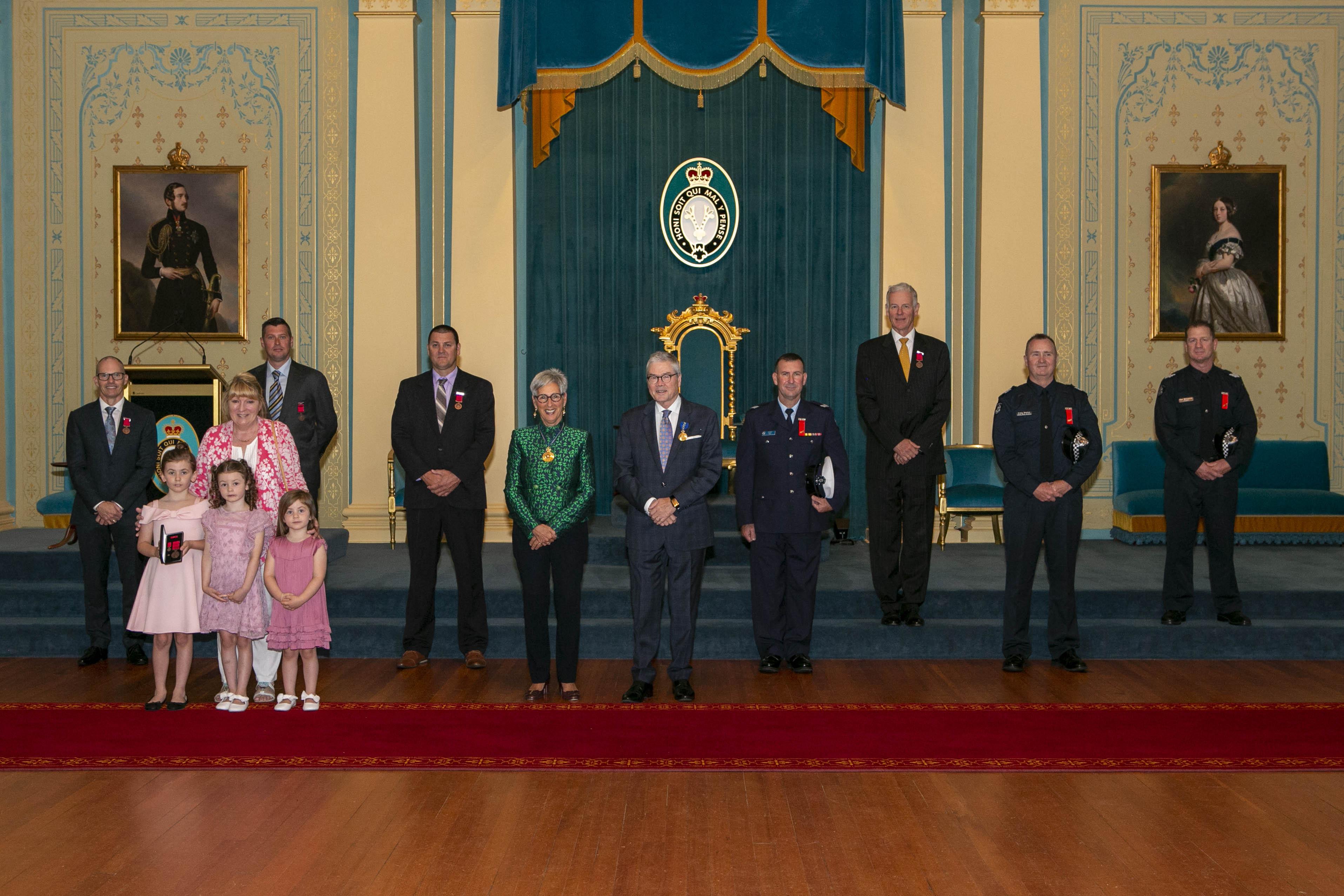 Introduction
Earlier today, the Governor and Mr Howard hosted an Investiture ceremony for Victorian recipients of the 2020 Australian Bravery Decorations at a ceremony at Government House. 
Body
The Australian Bravery Decorations are Australia's pre-eminent awards that recognise bravery by people whose selfless actions put them in jeopardy to protect the lives or property of others.   
Among the eight Victorians honoured for their bravery was Mr Jonathan Hyde, who rescued a man from a burning car at Toolern Vale in mid-2018, and Mr Timothy Kelm, who rescued a woman and young child from a burning vehicle near Edenhope in 2015. 
Also recognised at today's ceremony was the late Mr Callum Hall, who sadly lost his own life while attempting to rescue a man from the path of an on-coming train near Laverton in 2016.  Mr Hall's award was received his three young daughters. 
To watch a recording of today's ceremony, visit this page.