Feature Image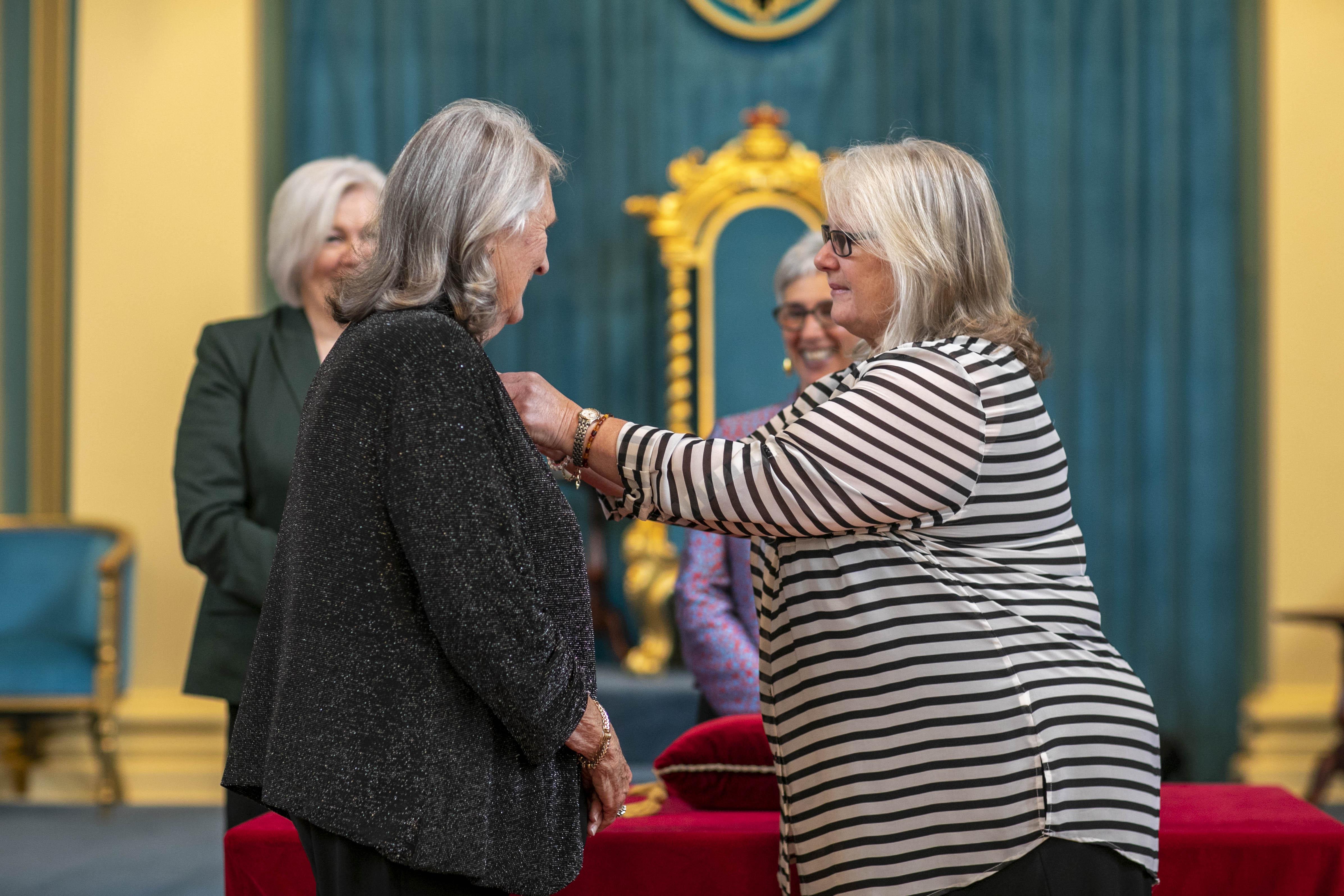 Introduction
Victorians from many parts of State were honoured this week, as the program of Investitures for recipients of Awards in the Order of Australia Queen's Birthday list continued. 
Body
Among those recognised this week were two new Members of the Order of Australia: John Bowe AM, for his significant service to motorsport as a touring car driver, and Anne Bremner AM for her significant service to people who are deaf or hard of hearing through sporting associations.    
Manyang Berberi OAM received the Medal of the Order of Australia in recognition of his service to the South Sudanese community of Victoria.  Manyang is the Founder and has served as the President of the Longhorns Basketball Club since 2003.  He is the Co-Founder of the South Sudanese Australian National Basketball Association, and is also a Youth Worker, and Mentor for young people.   
Also honoured this week were several members of Victoria Police, who received the Australian Police Medal for Distinguished Police Service. Senior Sergeant Greg Dean APM, Superintendant Jenelle Fuller APM and Senior Sergeant Mark Hesse APM were joined by Detective Senior Sergeant Janet Mitchell APM, Superintendent Paul O'Halloran APM, Superintendent Peter Seiz APM and Senior Sergeant Alfred Watson APM in being presented with their awards by the Governor. 
Visit this page to watch a recording of past ceremonies, and to read the full list of Victorian recipients for Awards in the Order of Australia in the Queen's Birthday Honours list for 2021. If you know someone who should be recognised for their community work, visit this page for more information about the nomination process.