Feature Image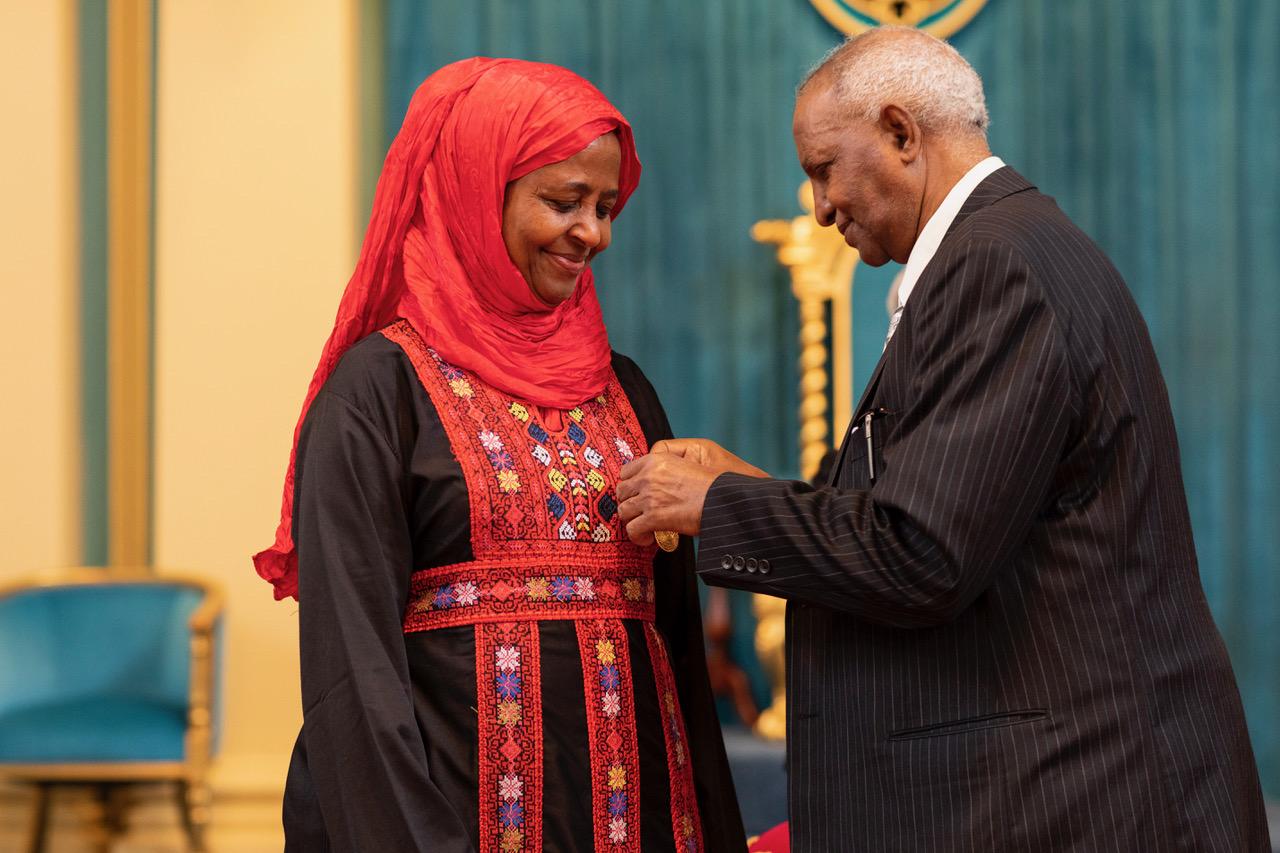 Introduction
The investiture program for the recipients of Order of Australia Honours for 2020 continued this week.
Body
The Governor continued hosting investiture ceremonies this week to honour those Victorians who received awards in the Order of Australia during 2020.  Being able to once again host investiture ceremonies has enabled the Governor and Mr Howard not only to thank those who have served the Victorian community with such distinction, but also to speak with those honoured and to hear their remarkable stories.
Among those honoured included the late Dr Kim Frances Dunphy, whose husband accepted the award on her behalf.  Dr Dunphy was awarded a Medal of the Order of Australia for service to community health through dance movement therapy. Dr Dunphy served as President, Vice-President, and a member of the Dance Movement Therapy Association of Australasia, and served on the Boards of several other organisations, including as Director of Many Hands International, Director of Kita Performing Arts Centre, and was the Inaugural Convenor of the Steering Group of the International Network for Dance Movement Therapy.
Also honoured during today's ceremony was Ms Amara Hamid, who was recognised for her service to women, and to the multicultural community of Melbourne over many years. Ms Hamid worked with the Monash City Council between 2010 and 2018 and has worked with the Kingston City Council in a variety of roles.  She has also been a member of the Victorian Immigrant and Refugee Women's Coalition both as a volunteer and as Chairperson between 2006 and 2018. Ms Hamid has previously been added to the Victorian Honour Roll for Women.
Investiture ceremonies for 2020 Queen's Birthday and Australia Day Awards will continue over the next fortnight, before the investitures for the 2021 Australia Day Honours commence in April.