Feature Image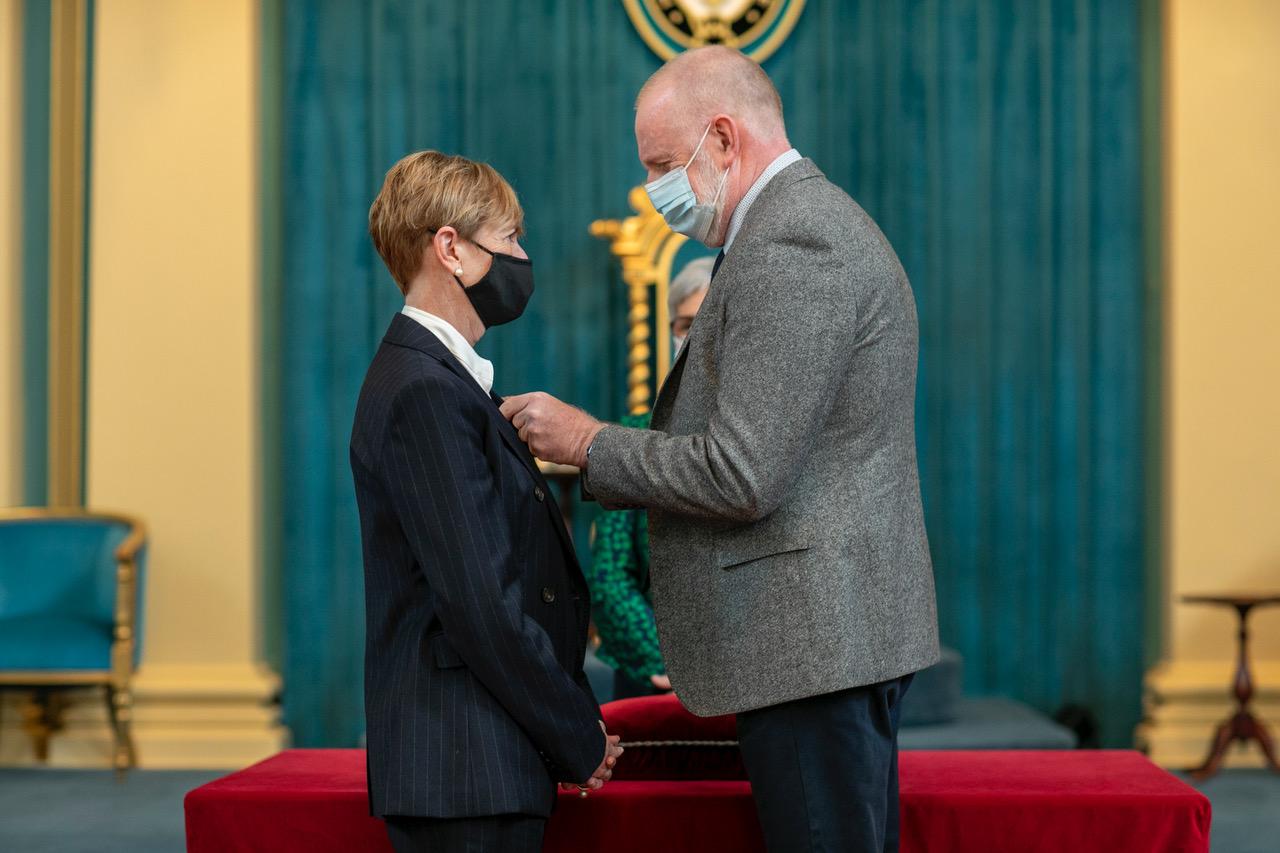 Introduction
The Governor and Mr Howard welcomed more Victorians to Government House, as the program of COVID-safe investiture ceremonies for recipients of Queen's Birthday Awards in the Order of Australia continued.
Body
Among this week's recipients were Christine Nixon AO, recognised for her distinguished service to law enforcement, to women in policing, and to tertiary education,  Christine was the Chief Commissioner of Victoria Police from 2001 until 2009, and was the first female Chief Commissioner in any Australian state police force.  In the same ceremony Coral Ross AM, was invested for her significant service to local government and to gender equality. 
Other Victorians receiving their awards this week were Margaret Adams OAM, who received the Medal of the Order of Australia for her service to the community of Boroondara, Hadyn Bailey OAM of Swan Hill, who was recognised for his service to the community of North-West Victoria, and Captain Richard Cox OAM, for his contribution to the community of the Mornington Peninsula.  
This week's ceremonies saw a number of Victorians presented with Public Service Medals, including Chris Faulkner PSM, for outstanding public service to complex development of policy in support of Australians with a disability during the COVID-19 pandemic, and Denis Flett PSM, for his outstanding public service relating to water management in Victoria.  Dr Mark Norman PSM was also recognised this week for his outstanding public service to conservation and biodiversity management in Victoria.  Dr Norman has had an outstanding career in conservation, devoting over 30 years to leading scientific research, conservation programs and communication campaigns across state, national and international levels.   
Visit this page to watch a recording of past ceremonies, and to read the full list of Victorian recipients for Awards in the Order of Australia in the Queen's Birthday Honours list for 2021. If you know someone who should be recognised for their community work, visit this website for more information about the nomination process.