Feature Image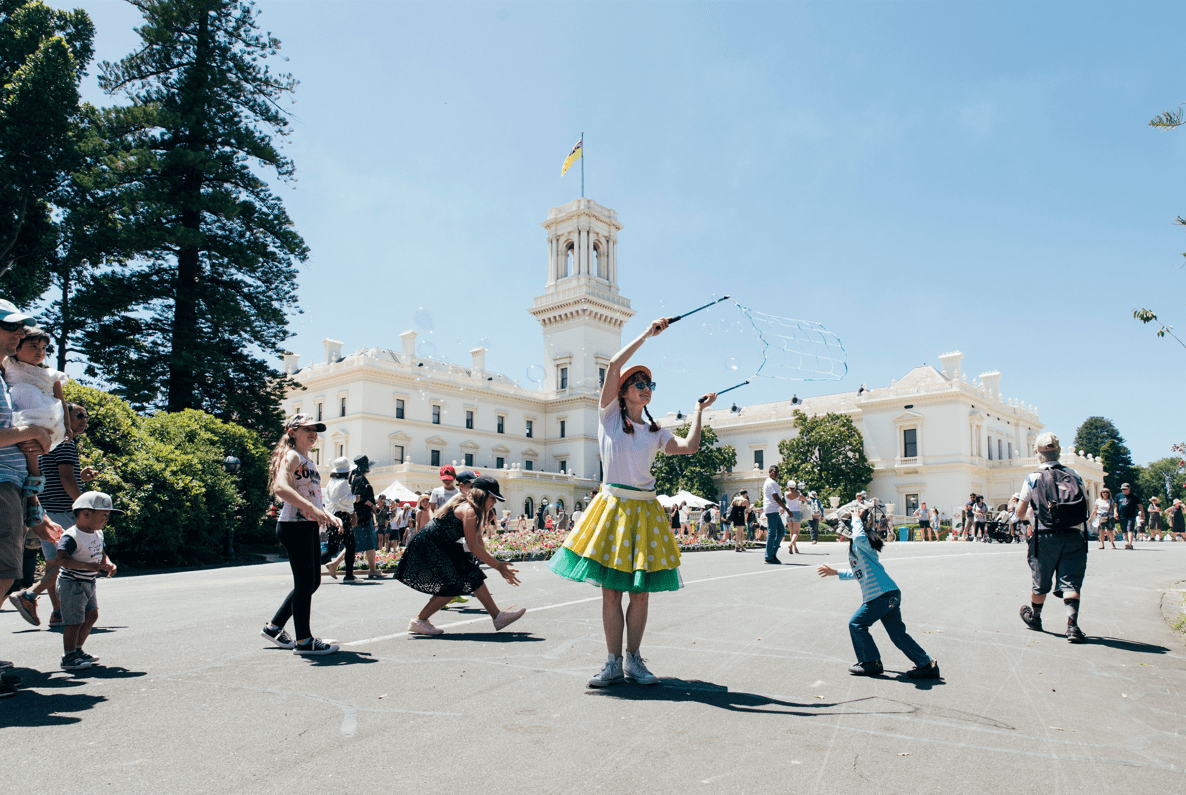 Body
This year, the Governor and Mr Howard are delighted to invite visitors to Government House for the return of Open Day on January 26. The event is returning in 2023 after the COVID Pandemic saw its postponement in 2021 and 2022.
The Government House Open Day is an annual opportunity to explore the State Apartments and historic grounds of Government House. There will be a diverse program of performers and activities including live music and dance, children's activities, and roving entertainers.
Visitors can bring along their own picnic or sample the wide range of food vendors that will be available on the day. Gates will open at 10:30am and close at 4:30pm. Last entry to the House will be at 4pm and last entry to the gardens will be at 4:30pm. Learn more about the program here.