Feature Image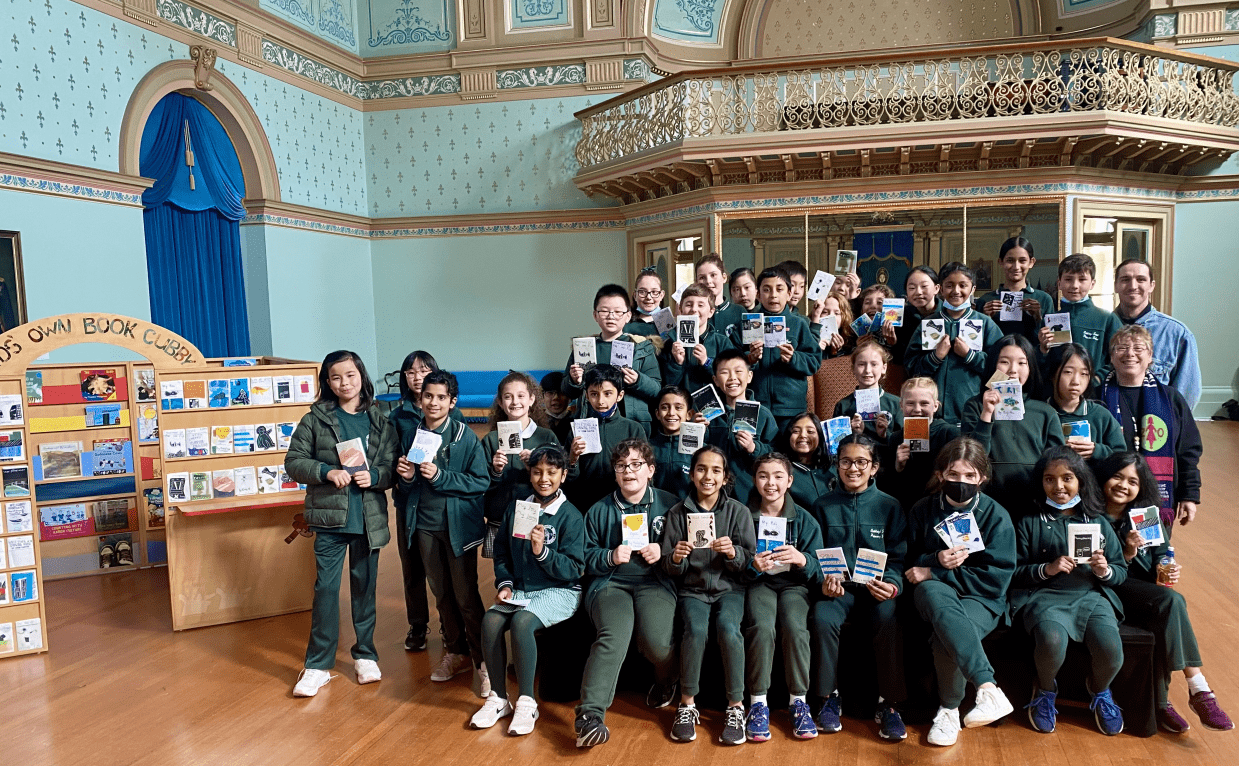 Introduction
Coinciding with Book Week 2022, on Thursday the Governor and Mr Howard welcomed to Government House students from Oakleigh South Primary School to participate in a Kids' Own Publishing workshop.
Body
Founded in Melbourne in 2005, Kids' Own Publishing is a not-for-profit arts organisation that aims to foster a love of reading and creativity in children. They do so by enabling children to create and publish their own books, books which are reflective of the children's own lives, culture and language. Kids' Own Publishing partners with kindergartens, schools, libraries, health services, local councils and arts organisations to facilitate the artist-led publishing process.
On Thursday, Year 4 students from Oakleigh South Primary School visited Government House Victoria to participate in a book making and publishing session with Kids' Own Publishing. The students were first led on a tour of the State Apartments, where they learnt about the building, its history, and its use as a space for community, ceremonial and constitutional matters. The students were encouraged to engage with the various spaces and use them as a source of inspiration for their books. They then sat down in the Ballroom to make their own 8-page book, which was published on the spot. On the day, the Governor and Mr Howard met with the students, where they also had the opportunity to see the book-making process and the children's respective creations.
Kids' Own Publishing's vision is 'a world where books by children for children strengthen culture, language and literacy in all communities.' To learn more about the organisation and their work, please visit here.