Feature Image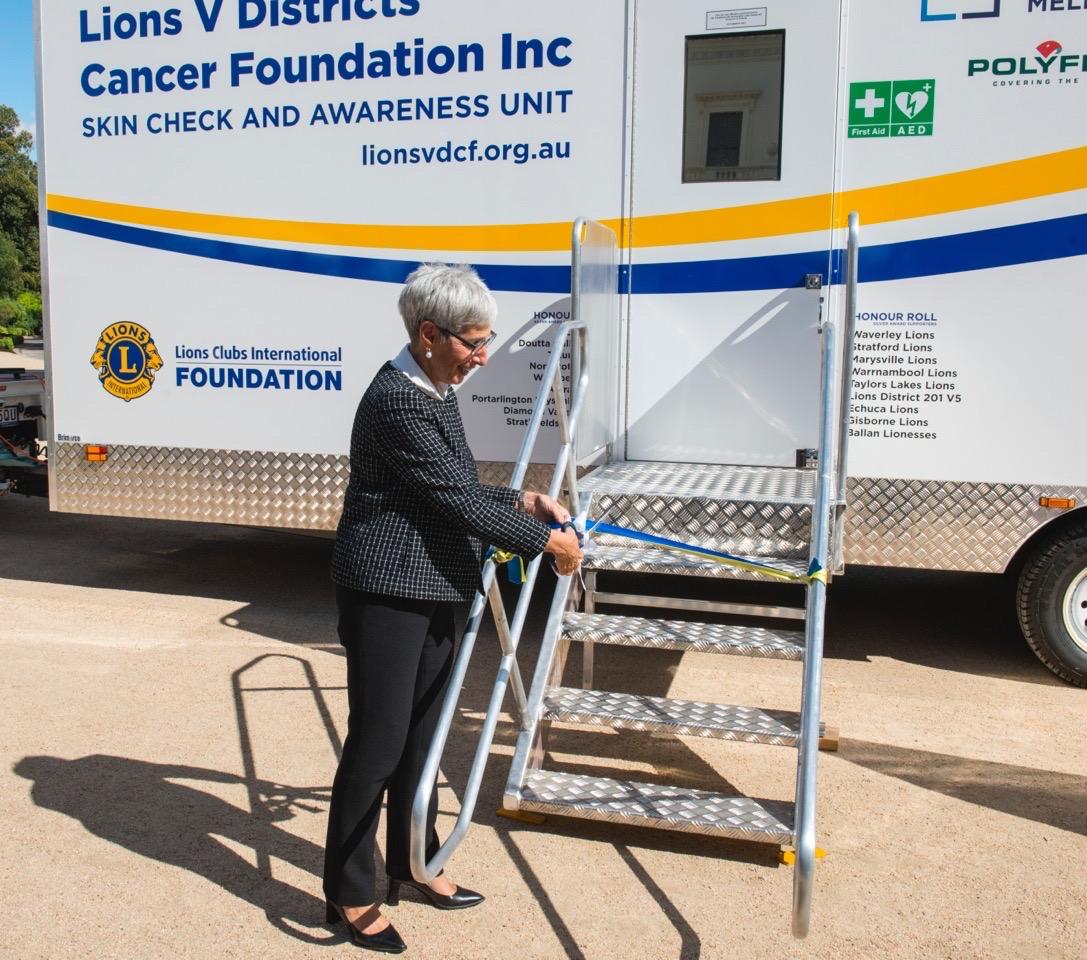 Introduction
The Governor launched the Lions V Districts Mobile Skin Cancer Screening Unit at Government House this week.
Body
The Mobile Skin Cancer Screening Unit will provide a free skin check service, especially to people in rural and remote areas.   The van will travel through areas of regional Victoria and Southern NSW, providing not only access to specialist skin care professionals for those in remote locations, but also an opportunity to educate members of the public about skin care and self-checking techniques.
Melanoma is the third most common cancer in Australians, and accounts for around 80% of all newly diagnosed cancers. The incidence of skin cancer in Australia is one of the highest in the world, the majority of which are caused by exposure to the sun.
This project represents a major and significant project for all Victorian and Southern NSW Lions Clubs.  Each Skin Check Unit visit will be hosted by the local Lions Club, and the van will be operated by fully trained, certified and professionally supervised volunteers.  
In launching the mobile screening unit, the Governor said, "Recognising the impact of our sunny and sometimes harsh climate in Australia and the high rates of skin cancer – particularly in regional and rural areas, where many people work outdoors – you have seen the need to ensure that information and regular skin checks are available to everyone, even in remote areas without immediate access to skin care specialists. 
This free service means that no matter where someone lives – whether in inner city Melbourne or in a remote part of our State – and regardless of their circumstances, they will have access to life-saving skin checks".
Lions Australia has been involved in disaster and emergency relief, medical research and community service since the first Australian Lions Club was formed in 1947. Since then, Lions' support of medical research and development of health initiatives – such as this mobile skin cancer screening unit – have led to substantial positive impacts for the community.  Lions Australia also works with local communities to fundraise for local causes, and helps with the development and building of local community facilities.