Feature Image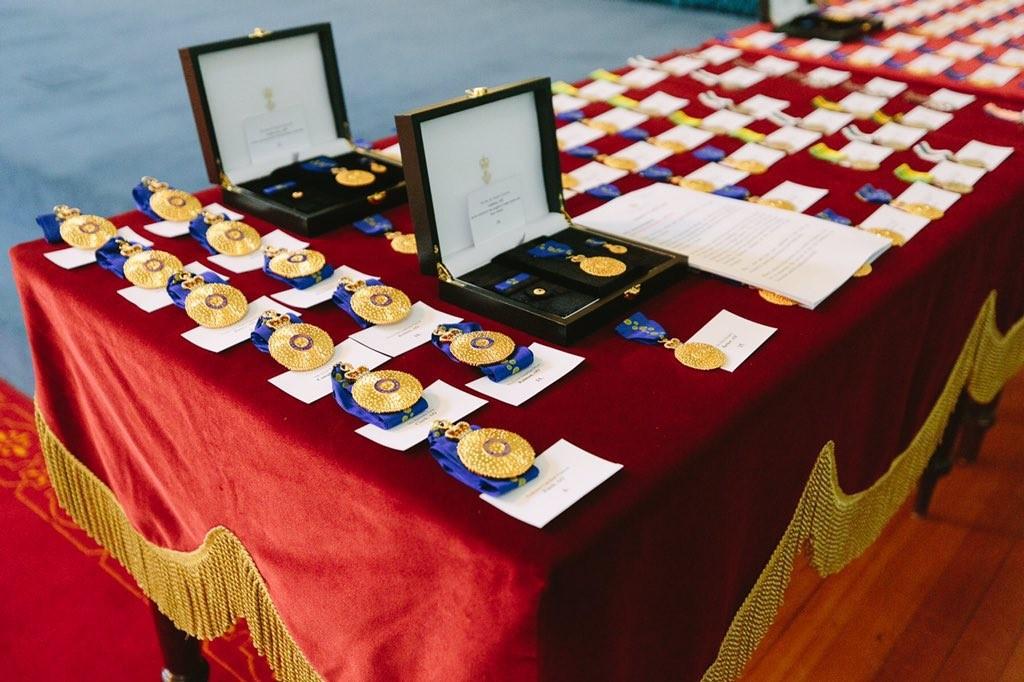 Introduction
Watch a livestream of the Investiture ceremonies held at Government House Victoria.
Body
Investiture Ceremonies held for 2021 recipients of the Queen's Birthday list of Australian Honours and Awards are scheduled to be held on the following dates:
Tuesday 9 November
Wednesday 10 November
Tuesday 16 November
Wednesday 17 November
Thursday 18 November
Tuesday 23 November
Thursday 25 November
Wednesday 1 December
Thursday 2 December.
A full list of recipients for the 2021 Queen's Birthday Order of Australia Honours, including citations, can be found below:
The ceremonies will be livestreamed using the Office of the Governor YouTube channel and are available for viewing below to enable friends and family who cannot attend to watch proceedings. 
Past ceremonies are available to view at this link.
Watch the Australia Day Order of Australia Investiture ceremony on Wednesday 1 December live below: