Feature Image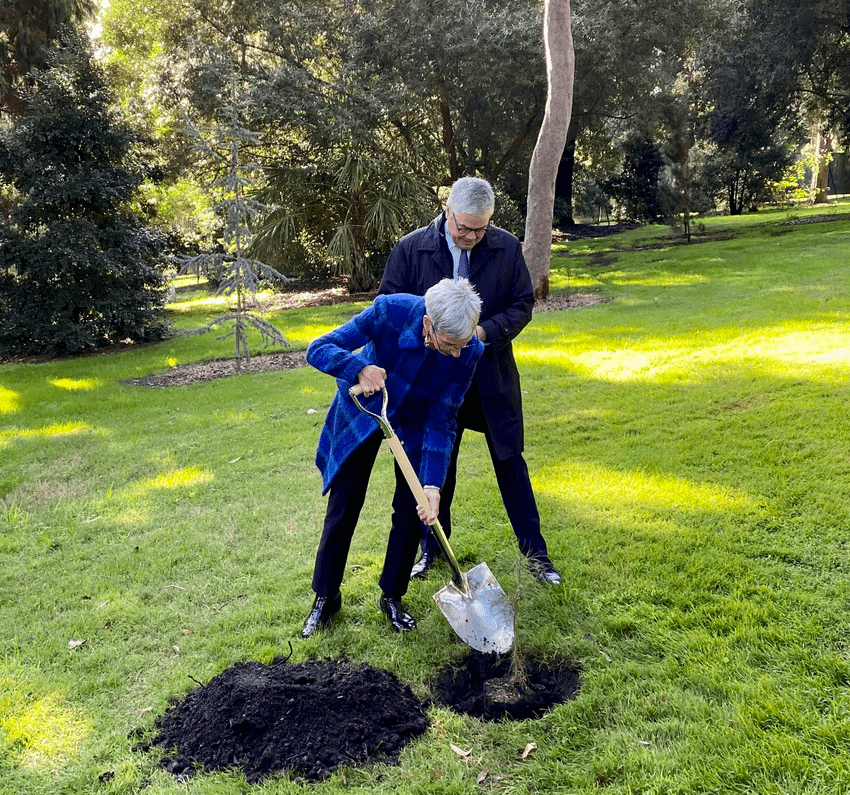 Introduction
This week the Governor, as Administrator of the Commonwealth, and Mr Howard welcomed current and former members of the Australian Defence Force to the grounds of Government House to plant seedlings in celebration of the Platinum Jubilee of Her Majesty Queen Elizabeth II.
Body
This year, Her Majesty Queen Elizabeth celebrates her Platinum Jubilee, marking 70 years of service. In celebration of this milestone, the Governor as Administrator, Mr Howard, and current and former members of the Australian Defence Force, planted Gallipoli Lone Pine seedlings in the Government House grounds.
The seedlings were grown by the community group Friends of Warrnambool Botanic Gardens and donated to Government House. The parent tree of the seedlings is the Warrnambool Lone Pine, which is the direct descendant of the Lone Pine, from Lone Pine Ridge, Gallipoli. As the Warrnambool pine is no longer producing cones for seed propagation, the seedlings were among the last ones available from this tree.
The seedlings join several commemorative trees within the Government House grounds, planted by members of the Royal Family during visits to Government House as well as previous Governors of Victoria and their spouses.