Feature Image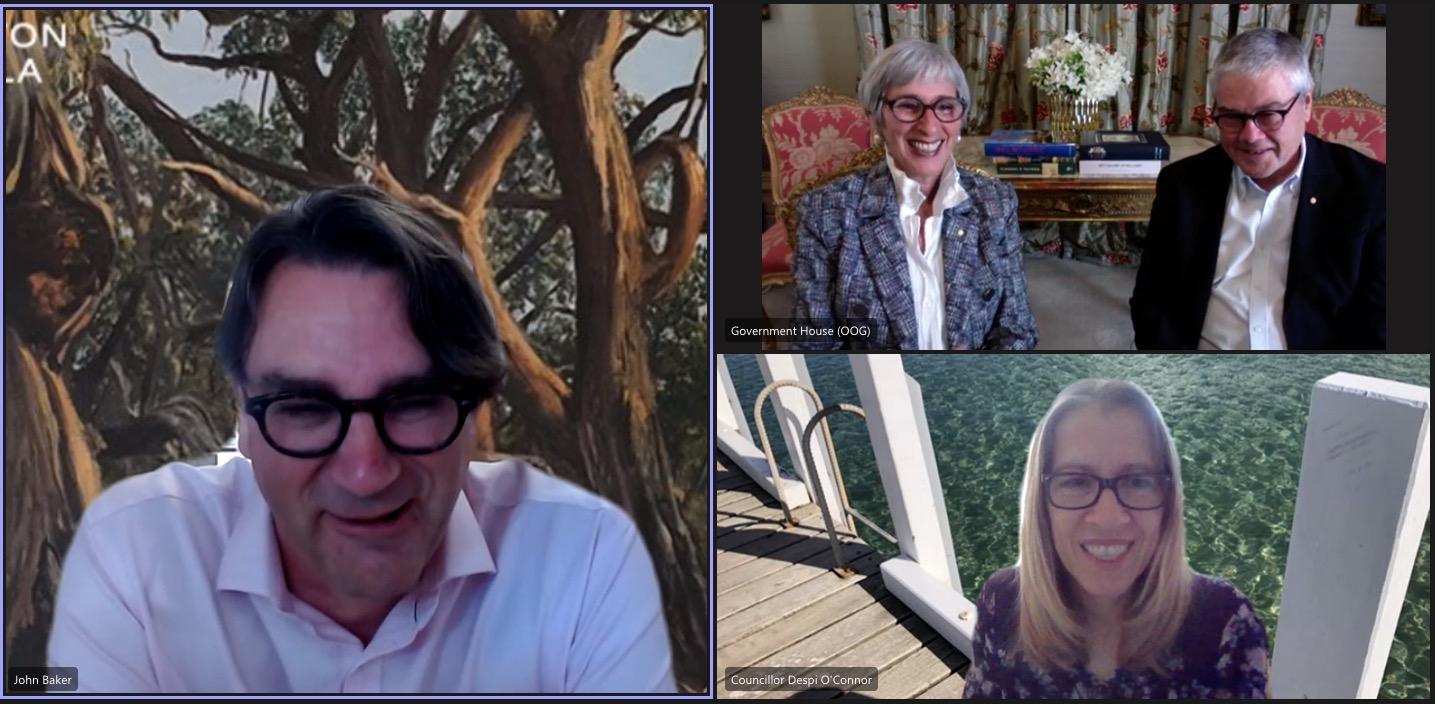 Introduction
As Victoria passed its vaccination milestone, the Vice-Regal program continued this week in preparation for a return to in-person events.  
Body
The Hudson Institute of Medical Research was established in 2014, following a merger between the Monash Institute of Medical Research and Prince Henry's Institute of Medical Research.   The Functional RNAomics laboratory within the Hudson Institute investigates gene regulation via RNA processing and this week, the Governor met with Dr Minni Anko, Research Group Head, to hear about some of the exciting work the Functional RNAomics laboratory is doing to fight gene mutations and some cancers. 
Study Melbourne Hub Shanghai has been established in China by Study Melbourne and Global Victoria to support those international students who have been unable to return to Australia to continue their studies due to COVID-19. During the week, the Governor addressed the hub, speaking to students in Shanghai currently undertaking studies at Victorian tertiary institutions, together with prospective students and alumni of Victorian universities.  
Live Performance Australia is the peak body for the live performance industry - one of the industries most affected by the pandemic. The Governor appreciated the chance to meet with Richard Evans, President, and Evelyn Richardson, CEO, this week, to hear about the ways which they are supporting Victoria's vibrant live performance industry as we move toward COVID-normal. 
This week, the Governor and Mr Howard also hosted a Virtual Regional Arts Roundtable in conjunction with Regional Arts Victoria, to speak directly with representatives of the regional arts community, to hear their perspectives on their experiences throughout 2020 and 2021, and to hear of their plans for the future. 
Among other meetings this week, the Governor met with Major Brendan Nottle, Commanding Officer of the Salvation Army Melbourne, to hear about the many ways the Salvation Army has been supporting vulnerable Victorians throughout the challenges of the last two years. The Governor also had the opportunity to meet Karen Gates, a Maternal and Child Health Nurse in the Hume Region. Maternal and Child Health Nurses are often at the forefront of community care, and their role in supporting new mothers and new babies has never been more important than during the pandemic.  
The Governor and Mr Howard concluded the week continuing the program of virtual regional visits.  This week, the Governor and Mr Howard met with council representatives and members of the local community of the Mornington Peninsula Shire, including Rollo Crittenden and Olivia Barrie of the Mornington Peninsula Vignerons Association, Charles Davidson, Founder and Creative Director of the Peninsula Hot Springs, and Ian Hicks AO and Stephanie Exton, of the Mornington Peninsula Foundation.