Feature Image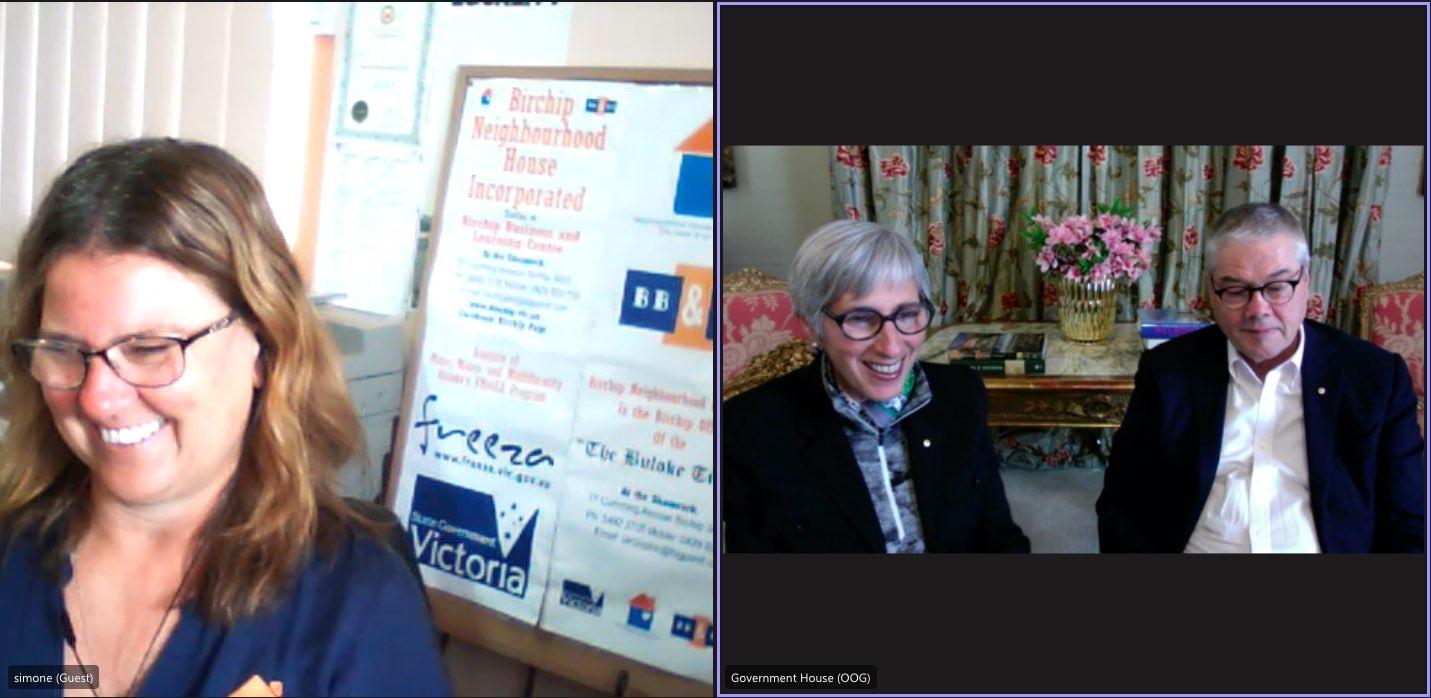 Introduction
This week the Governor met with organisations who are working with the next generation of community and business leaders.
Body
The program this week included meeting with Jonathan Gavshon, Founder and Chair of The Observership Program, which was established to provide training and practical experience for those who aspire to take positions on not-for-profit boards.  During their meeting, the Governor heard about the Programs, which is designed to create a community of future leaders, and to assist them with hands-on experience and learning opportunities, in addition to mentoring and networking events. 
The Governor also spoke with Russel Howcroft about his role with The Grid during this week.  The Grid is an organization which aims to position Melbourne to tackle the challenges of the future through innovation and collaboration.
The Shire of Buloke is located in Central Victoria, and takes in the townships of Birchip, Charlton, Donald, Sea Lake and Wycheproof, as well as Lake Tyrrell, Victoria's largest salt lake.  The week ended with a virtual regional visit to the Shire of Buloke, where the Governor and Mr Howard had the opportunity to hear from the Mayor and CEOs about this historic part of Victoria.  During the virtual visit, the Governor and Mr Howard also had the chance to speak with local community leaders, including Carolyn Olive, of the Charlton Golden Grains Museum, Adam Campbell, Managing Director of Springlake Farming, and Simone Christie, Manager of the Birchip Youth Group and Neighbourhood House. Learn more about the Shire of Buloke here.