Feature Image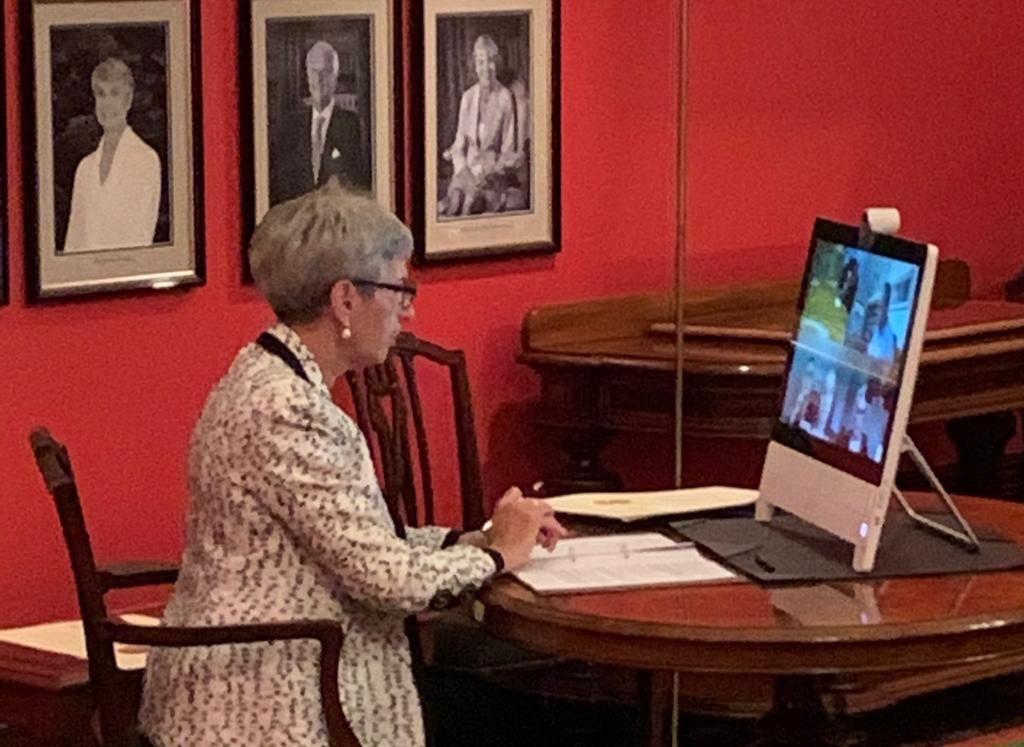 Introduction
The Governor has this week continued to connect in a variety of ways with members of the Victorian community, as well as conduct the usual constitutional functions which are a crucial part of her official duties.
Body
At the end of last week, the Governor was called upon by the Premier to swear Ministers into new roles, as part of the new Crisis Council of Cabinet. This new Council is part of Victoria's response to COVID-19.  The Governor conducted the swearings-in via video-link, the first time in the history of the State that Ministers have been sworn in in this way.
This week, the Governor has continued her meetings via video link to various organisations and patronages. Following on from her meetings last week with representatives of different faiths, the Governor this week met with Rabbi Glasman of the St Kilda Synagogue, to discuss the ways in which the Jewish community of St Kilda are still able to connect as a community. The Governor also met with the Mayor and staff of the Mansfield Shire Council to receive an update on how the Shire continues to recover from this summer's fires, and how that recovery has been affected by COVID-19.
Many of the festivals and arts institutions we know and love in Victoria have had to cancel their planned 2020 programs.  This week, the Governor met with the Chair and CEO of the Melbourne Food and Wine Festival, and the Chair of the Melbourne International Comedy Festival, to discuss the impact of those cancellations on the community, and the ways in which they are planning their festivals for 2021. The Governor also met with the CEO of Arts Centre Melbourne, to learn more about how they are changing their work to accommodate the era of physical distancing.
The Governor posted two video messages this week, which can be found on our website. The first, to members of the Victorian Branch of the RSL, ahead of what will be a very different ANZAC Day across the country, and around the world, and the second, to the entire Victorian community, in advance of the long weekend.