Feature Image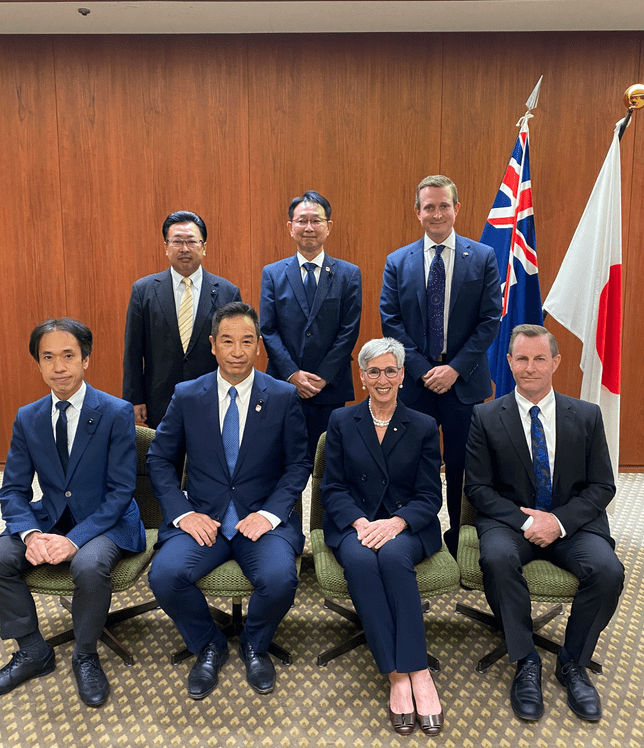 Introduction
An official visit to Japan has recently been undertaken by the Hon. Linda Dessau AC, Governor of Victoria. The visits to Tokyo, Nagoya and Yokohama served to promote Victoria's economy, advance trade investment, and build links in a variety of sectors.
Body
The Governor's time in Japan provided the opportunity to promote and advance investment opportunities in the region. While in Tokyo, the Governor attended various engagements related to business and industry in order to build links with industry partners. Such engagements included meeting with representatives from Mitsubishi Corporation, including Takashi Horie, Chief Executive Officer, Masatuki Moroi, Director, and Yoshihiro Sumida, Director. The Governor also attended and gave an address at the Australia-Japan Business Cooperation Committee (AJBCC) Conference Dinner, later attending their Closing Ceremony. At the dinner, the Governor spoke of the shared values and common interests that have helped underpin the Australia-Japan bilateral relationship. The Governor also hosted the Victoria-Japan Young Women in Leadership Breakfast, to encourage young Japanese and Victorian women in leadership positions and boost further engagement with Victoria.  
Victoria and Japan share strengths in the technology and medtech sectors. While in Nagoya, the Governor attended a briefing on the SoftBank Corp. Innovation Station, to learn about their operations and strengthen links with the Victorian startup sector. The Governor also visited Yokohama, where she toured the BioJapan exhibition; and later gave an address at a BioJapan event. These events provided the opportunity to support the Victorian companies operating in Japan, and promote Japanese investment in the State.
Since 1980, Victoria and the Aichi Prefecture in Japan have maintained a formal sister-state relationship. While in the Prefecture, the Governor attended engagements to further strengthen and reaffirm the bilateral relationship between the two regions. While in Nagoya, the Governor met with His Excellency Hideaki Ohmura, Governor of Aichi Prefecture; and also met with Kan Susaki, Chair of Aichi Prefectural Assembly. The Governor also met with Japanese and Australian diplomatic representatives while in Tokyo, including Minister Counsellor Claire Elias, from the Australian Embassy to Japan; Shunsuke Takei, State Minister for Foreign Affairs and Junji Shimada, Consul-General of Japan in Melbourne; and Adam Cunneen, Victoria's Commissioner for North Asia.
To further support the Aichi Prefecture and strengthen the sister-state relationship, the Governor attended a pre-launch of the Ghibli Studio Theme Park, located at the Expo 2005 Aichi Commemorative Park in Nagakute city near Nagoya. The Governor then concluded her time in Japan with a visit to the Mori Art Museum in Tokyo. Both visits provided the opportunity to attend important cultural destinations in the region and engage with Japanese art and cultural exhibitions.