Feature Image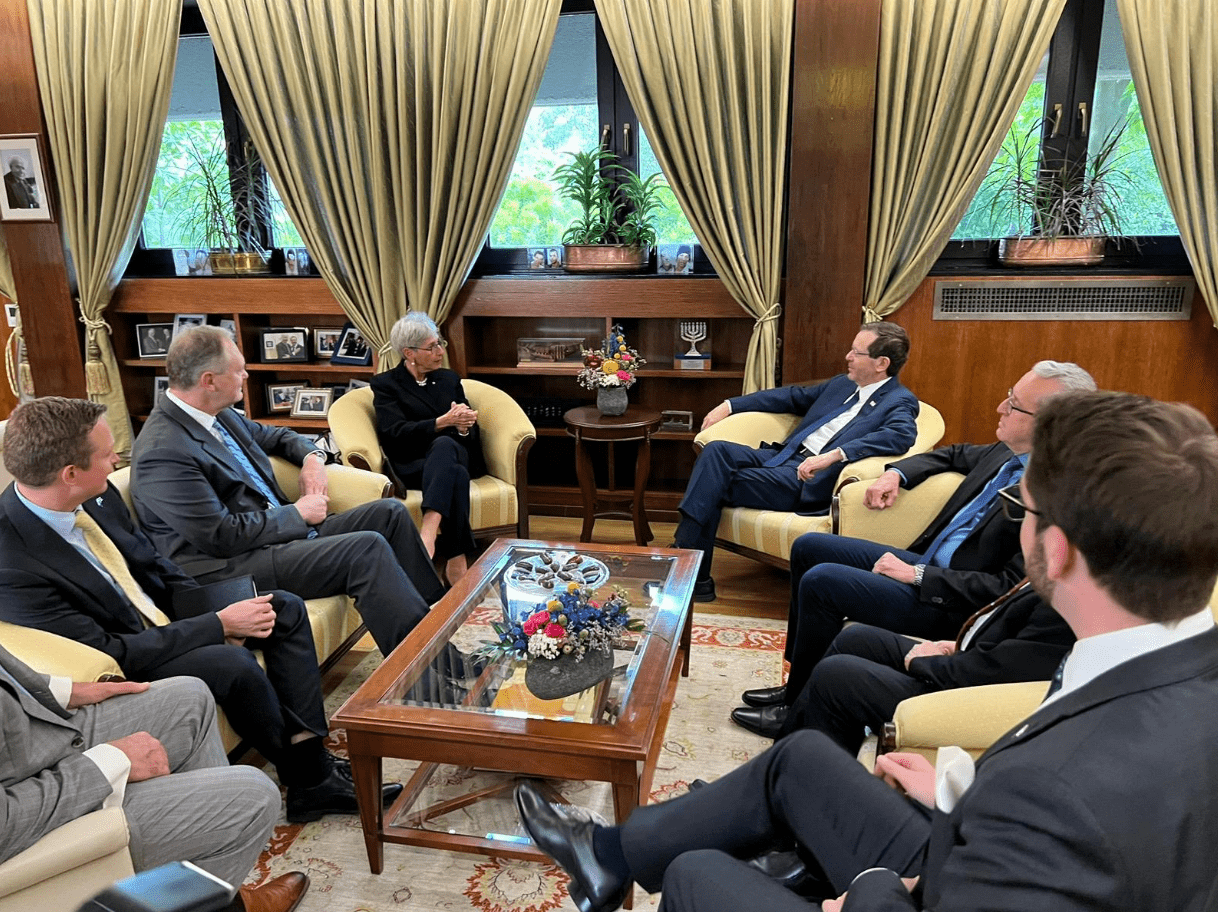 Introduction
This week, the Governor made an official visit to Türkiye and Israel at the request of the Victorian Government. The visits served to promote Victoria's economy, strengthen relationships and form new connections in a variety of industries.
Body
The Governor made an Official Visit to Türkiye and Israel, at the request of the Victorian Government.
Victoria and Türkiye share important industry and commemorative links. While in Türkiye, the Governor visited Istanbul, Çanakkale and Gallipoli and met with representatives from the tourism and aviation, education, diplomatic and business sectors. These meetings involved visits to important cultural and historical sites including the Blue Mosque and Anzac Cove.
The strong relationship between Victoria and Türkiye has been maintained through the commemorative links of World War One. On 25 April, the Governor attended the Anzac Day Dawn Service in Gallipoli and laid a wreath on behalf of the people of Victoria. Anzac Day marks the anniversary of Australian and New Zealand forces landing on the Gallipoli Peninsula in 1915. The Gallipoli campaign aimed to capture the Gallipoli Peninsula and, later, what was then Constantinople. This year's service marks the 108th Anzac Day and was attended by representatives of both Türkiye and Victoria. It was the third time a recent Victorian Governor has visited Anzac Cove with previous visits from Governor de Kretser AC and Governor Chernov AC KC. Later in the day, the Governor attended additional Australian, Turkish and New Zealand commemorative services. Each service served to strengthen diplomatic ties through a shared history.
The Governor's travel also included an official visit to Israel. During this visit, the Governor met with representatives from a variety of sectors including medical, business, diplomatic, sport and education. These meetings included the first AFL International event in Israel between the Israeli national side and Australian expats living in the UAE and Europe. Continuing the tour of commemorative sites, the Governor also visited the Park of the Australian Soldier, Be'er Sheva Commonwealth War Cemetery and the Be'er Sheva Anzac Memorial Centre.
Victoria and the State of Israel share a strong and enduring relationship through a number of diplomatic and economic ties. During the official visit, the Governor met with His Excellency Mr Isaac Herzog, President of Israel. The Governor and Mr Howard previously visited Israel in 2018 and received the call of former President, His Excellency Mr Reuven Rivlin in 2020. During his visit to Victoria, former President Rivlin, as an official Guest of Government, also attended a lunch hosted by the Governor and Mr Howard in the Ballroom of Government House. The lunch comprised of over 200 business and industry leaders from Victoria and Israel and served to further strengthen trade ties and people to people links. The Governor was delighted to meet with Mr Herzog as Mr Rivlin's successor, to continue the connections between Victoria and the Israeli government.
The Governor departed Israel to begin an official visit to the United Kingdom