Feature Image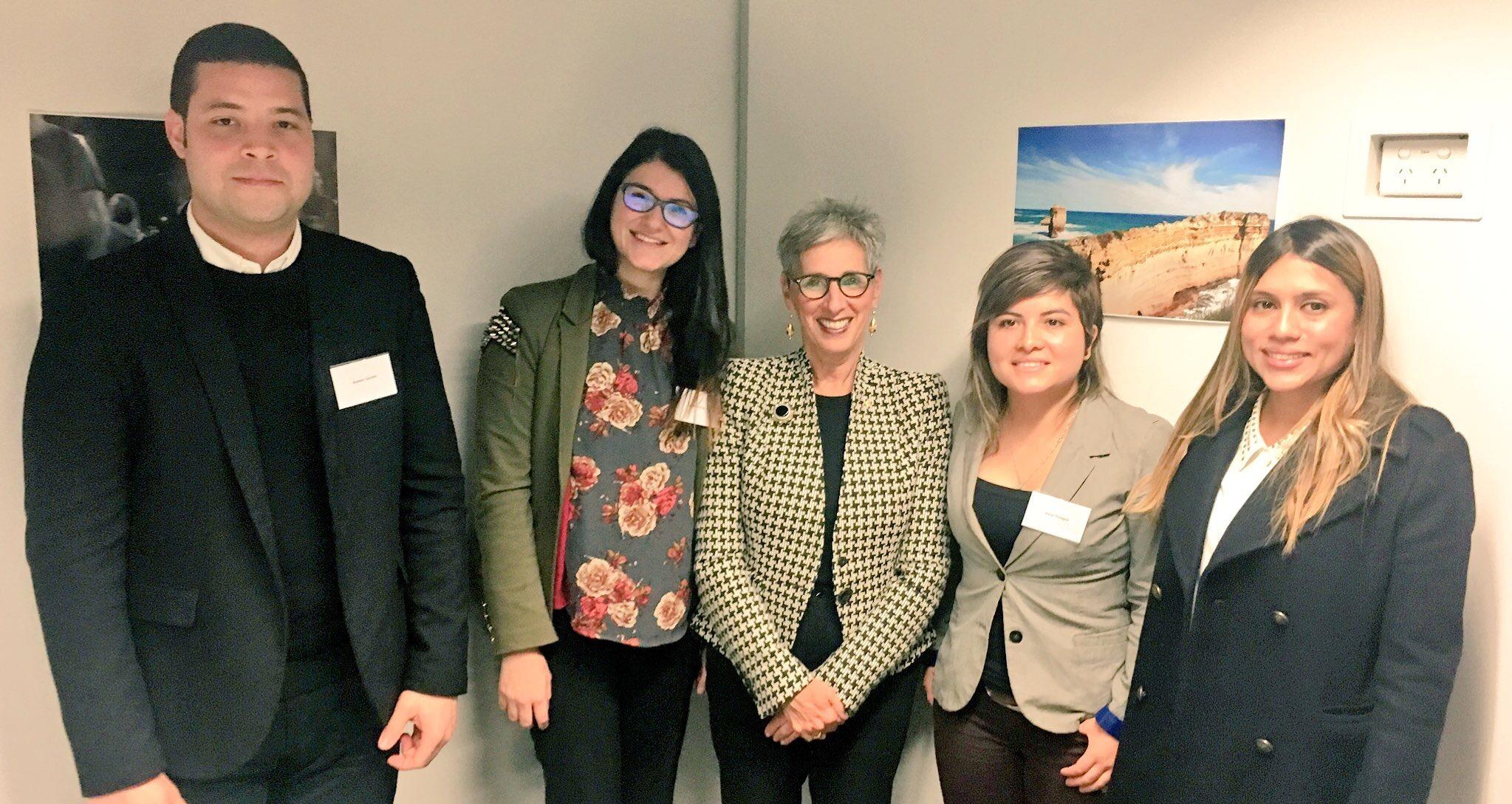 Introduction
An official visit to promote Victorian economic and cultural ties with North and South America is being undertaken by the Hon. Linda Dessau AC, Governor of Victoria, and Mr Anthony Howard QC.
Body
The Governor and Mr Howard are making the official visit to Canada, the United States of America, Colombia and Chile at the request of the Victorian Government.
The visit will promote Victoria's economy and advance trade investment, as well as education exchange, women in business, creative design and technology.
 
Caption: The Governor meeting Colombian students at the Student Melbourne Study Centre ahead of her official visit to North and South America.