Feature Image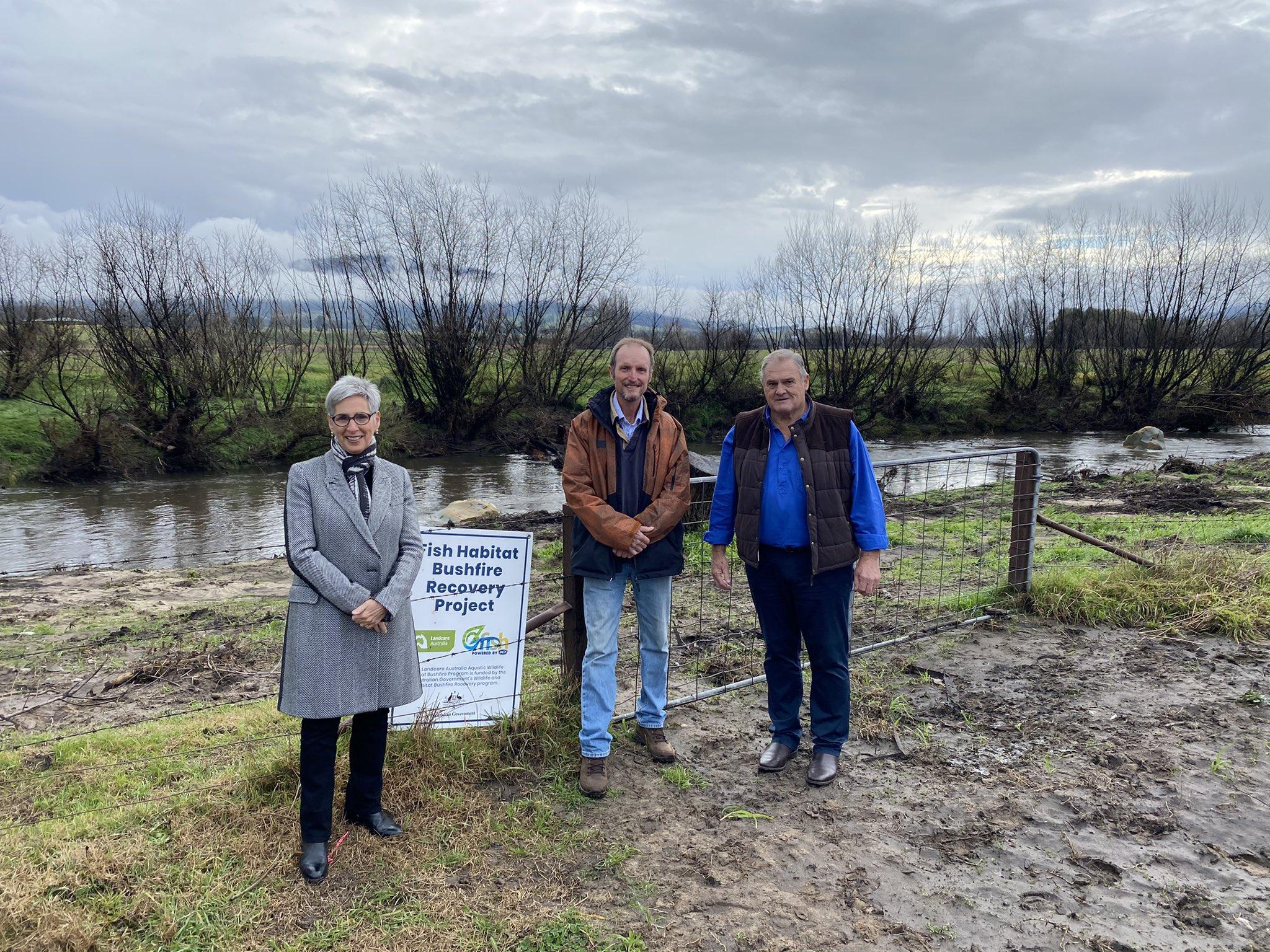 Introduction
The Governor resumed her program of regional visits this week, visiting several Shires in Victoria's North-East. 
Body
The Governor spent this week visiting the Benalla Rural City Council and the Alpine, Indigo, Towong and Mansfield Shires.  In Benalla, after being briefed on the local area by members of the City Council, the Governor toured the Benalla Art Gallery, one of regional Victoria's leading art galleries.  
She then travelled via Myrtleford to Ovens, where she met the owners of the Australian Pumpkin Seed Farm at Pepo Farms. The Governor was led on a tour, and heard from the owners about this thriving agricultural enterprise.
After meeting Councillors of the Alpine Shire, and learning more about the local economy, local businesses, and innovative projects in the region, the Governor visited the Mountain Fresh Trout and Salmon Farm. In operation since 1971, the farm is set over 20 acres, produces 35 tonnes of fish each year, and is a great local tourist attraction, where visitors are able to walk among the ponds, feed the fish, or try their hand at fishing. 
While visiting Bright and surrounds, the Governor was interviewed by Fay Mason at Alpine Radio, a local community radio station. The Governor then paid a visit to the Alpine Community Plantation, a partnership between the community and Hancock Victorian Plantations, which offers locals and tourists alike a variety of nature-based activities including walking trails, mountain bike tracks, and a hang-glider and para-glider launch site. 
After meeting with the Councillors of the Towong Shire in the town of Tallangatta, the Governor visited the Bush Nursing Centre at Walwa. As a hospital, the Centre provided services to the community for over 80 years, and the recent redevelopment has allowed the Centre to continue to provide essential health services to the community. 
Continuing her visit to the region and stopping in at Corryong to visit the township, the Governor then visited the Upper Murray Community Recovery Hub for a briefing with local agencies involved in  recovery efforts. They provide  a vital local service assisting the community in recovering from the devastating bushfires which affected so much of the high country during the Summer of 2019/2020. 
The Governor then travelled to Yackandandah, home to a community organisation dedicated to the goal of powering the town with 100 per cent renewable energy by 2022. While visiting the town, the Governor met with community leaders involved in the Totally Renewable Yackandandah (TRY) group, who are spearheading this exciting project. The Governor received a briefing on their progress to date, before visiting the Community Battery, a 65kW battery system which is charged during day from solar generation, with the subsequent stored power to be discharged each evening to members of the community in Yackandandah. 
The final stop on the Governor's visit to the region was Mansfield, where the Governor met with Councillors from the Mansfield Shire, before enjoying a tour of the township and surrounds.