Feature Image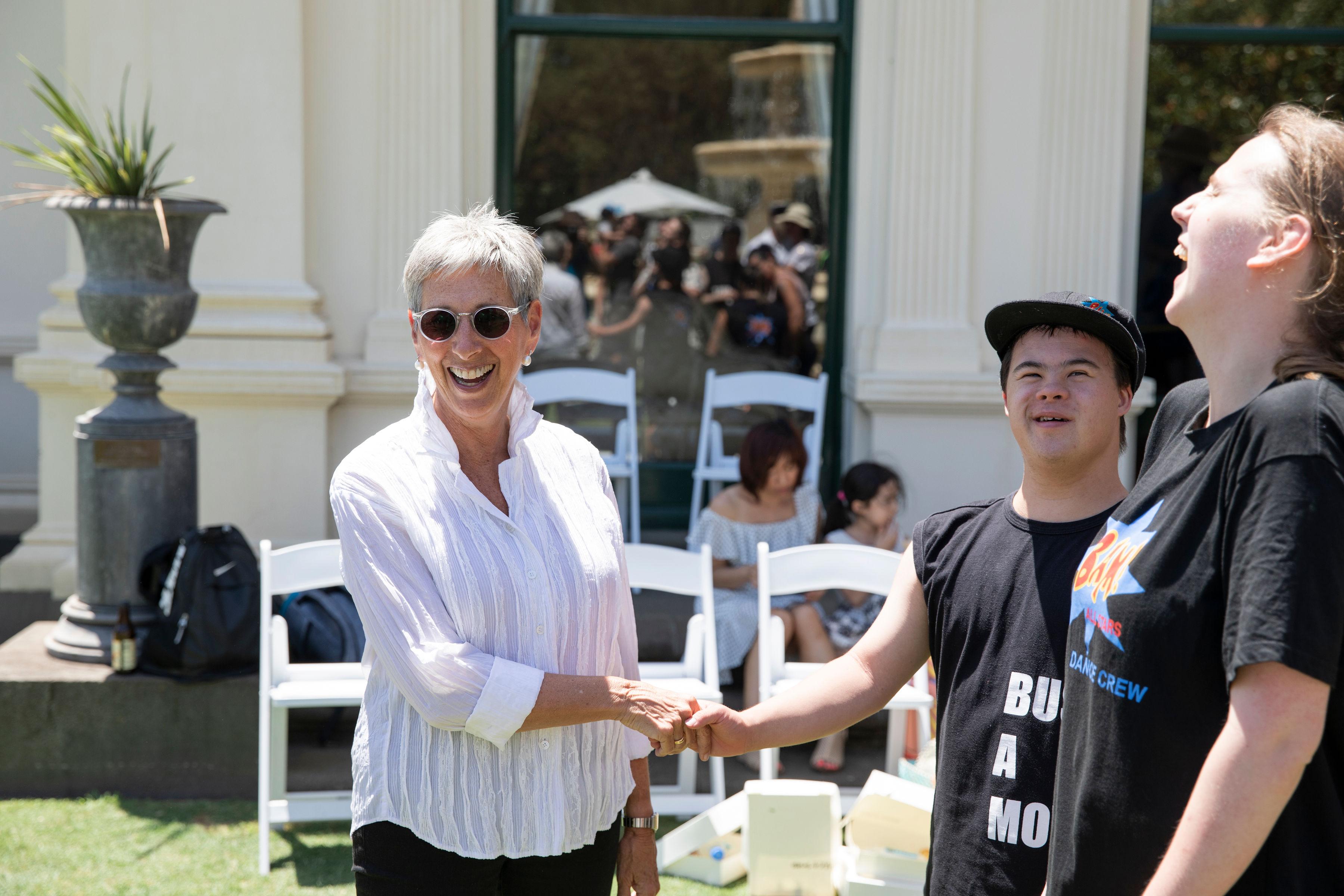 Introduction
Hosted by the Hon. Linda Dessau AC and Mr Anthony Howard AM QC, visitors enjoyed walking through the historic State Apartments of Government House and took advantage of the many attractions and activities on site.
Body
The Ballroom was transformed into an educational wonderland for children big and small, as Scienceworks and the CSIRO displayed interactive stations for visitors to explore, Bricks4Kidz supplied Lego building blocks and families were able to create their own flag at the Fly Your Own Flag craft station.
Outdoors in the 11 Hectares of beautiful gardens, Football Victoria, Tennis Victoria and Croquet Victoria all installed sports activity stations, while the St John Ambulance CPR lab and the CFA were onsite to provide health and safely information to attendees. Visitors were also able to get up close and personal with former champion racehorses, who took up residence for the day in the historic Hopetoun Stables, which were originally used to house the horses belonging to early Governors of Victoria.
During the day, visitors were also entertained by some amazing ensembles, such as the Caulfield Drummers, the Greater Dandenong Band and the Shiamak Bollywood Dance Group. The BAM Allstars' performance with the Army Pep Band – a last-minute collaboration – on the lawn of the Fountain Court, was an incredibly uplifting sight.
This annual event is always a highlight of the Government House calendar, and the Governor and Mr Howard were once again so honoured and thrilled to have been able to welcome so many members of the public into the State Apartments and Grounds of Government House Melbourne, to share in this truly beautiful jewel in Victoria's crown.