Feature Image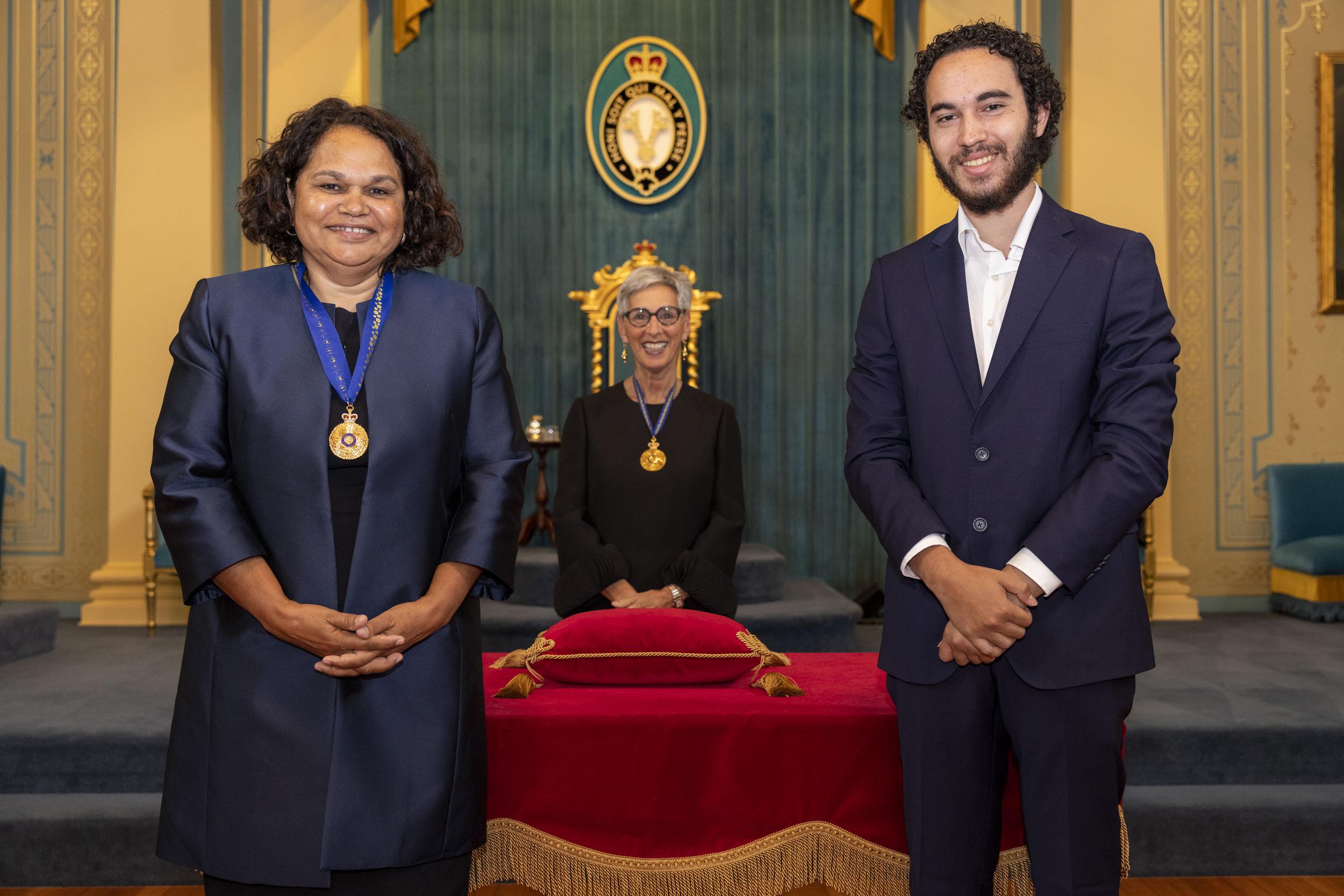 Introduction
The Administrator and Mr Howard hosted Investiture Ceremonies for the recipients of awards in the Order of Australia. 
Body
Each year on Australia Day and the Queen's Birthday holiday Order of Australia Honours are announced for Australians who have made a positive contribution to the community through their work, volunteering or involvement in local organisations. To present the awards to Victorian recipients, Investiture Ceremonies are held at Government House Victoria several times each year.  
Among those recognised this week were husband and wife Graham Foard OAM and Gwenda Foard OAM, who were each presented with the Medal of the Order of Australia for their service to the community of Balwyn North, and Dorothy Heard OAM and Peter Heard OAM, who each received the Medal of the Order of Australia for their service to the community of Numurkah. 
Other recognitions included Professor Sandra Eades AO, who was named as an Officer of the Order of Australia, for her distinguished service to medical research, to Indigenous health, and to professional organisations, and Emeritus Professor Maxine Duke AM, who was named as a Member of the Order for her significant service to education, to nursing, and to professional associations. 
The late Dr Ian Davis was also recognised for his service to people living with Motor Neurone Disease, and to medicine. His medal was accepted by his wife, Dr Melissa Yang. 
A final investiture ceremony for Victorians named in the 2022 Australia Day Honours List will be conducted at Government House Victoria next week. 
To learn more about the Order of Australia Awards, including how to nominate others, visit this website.